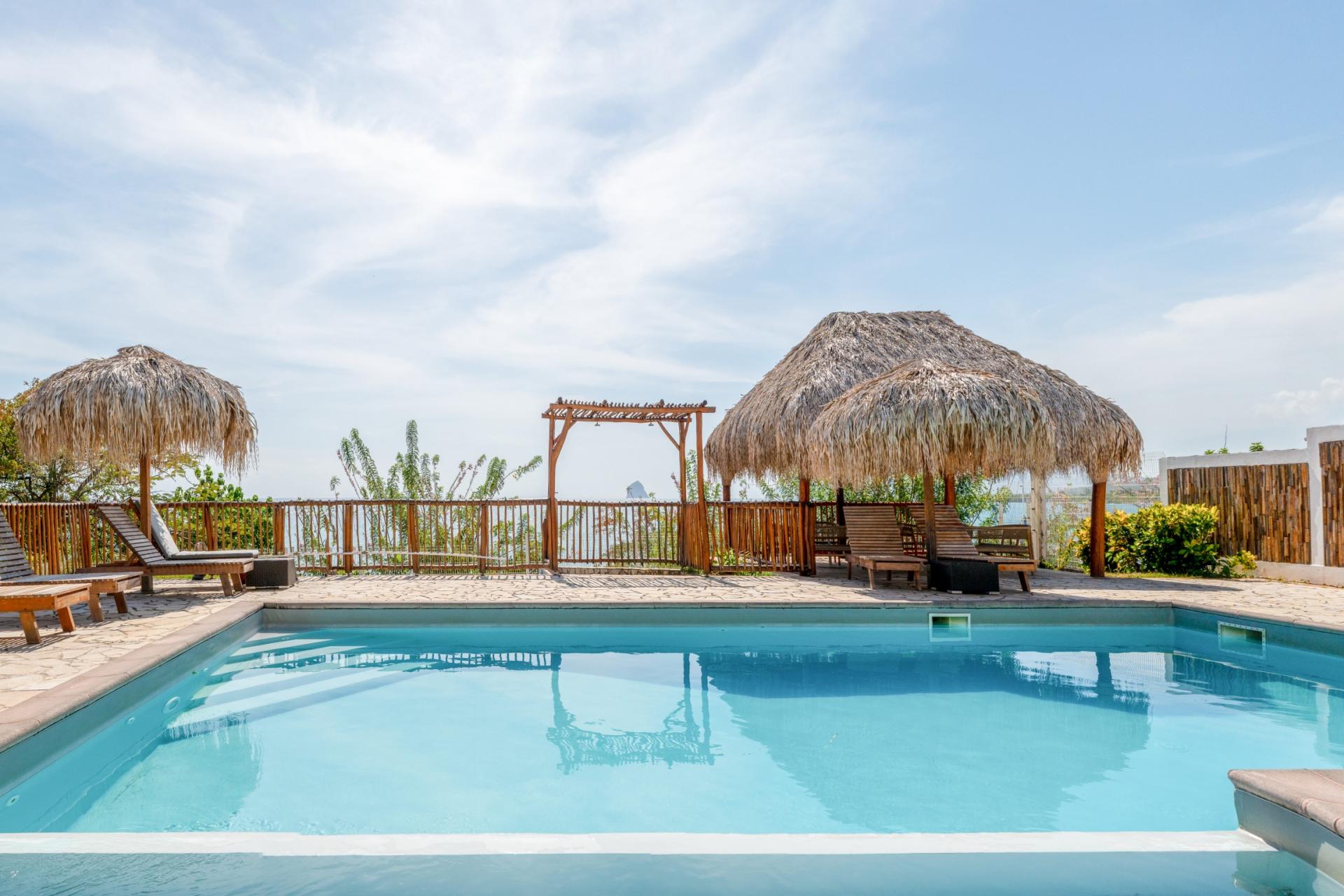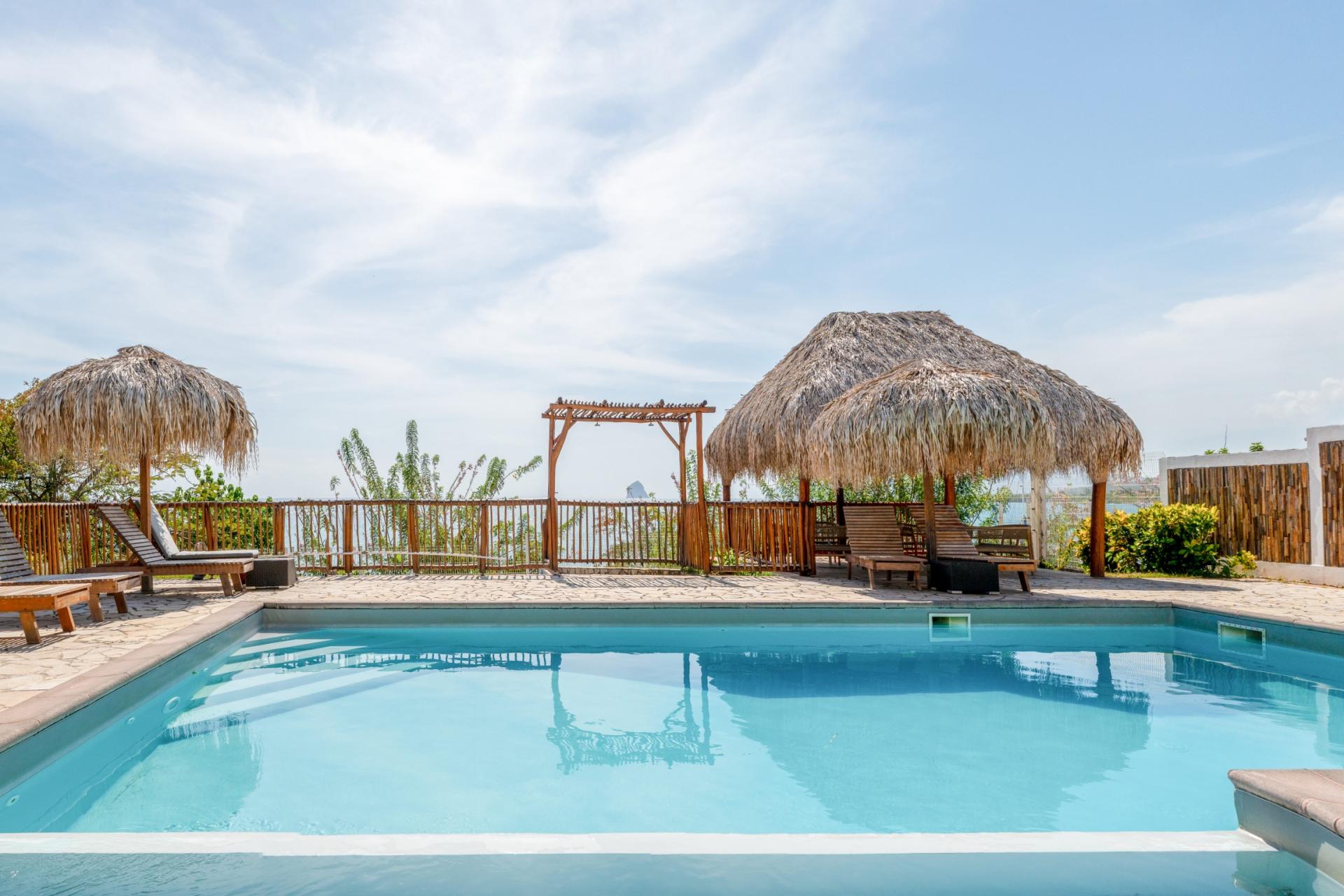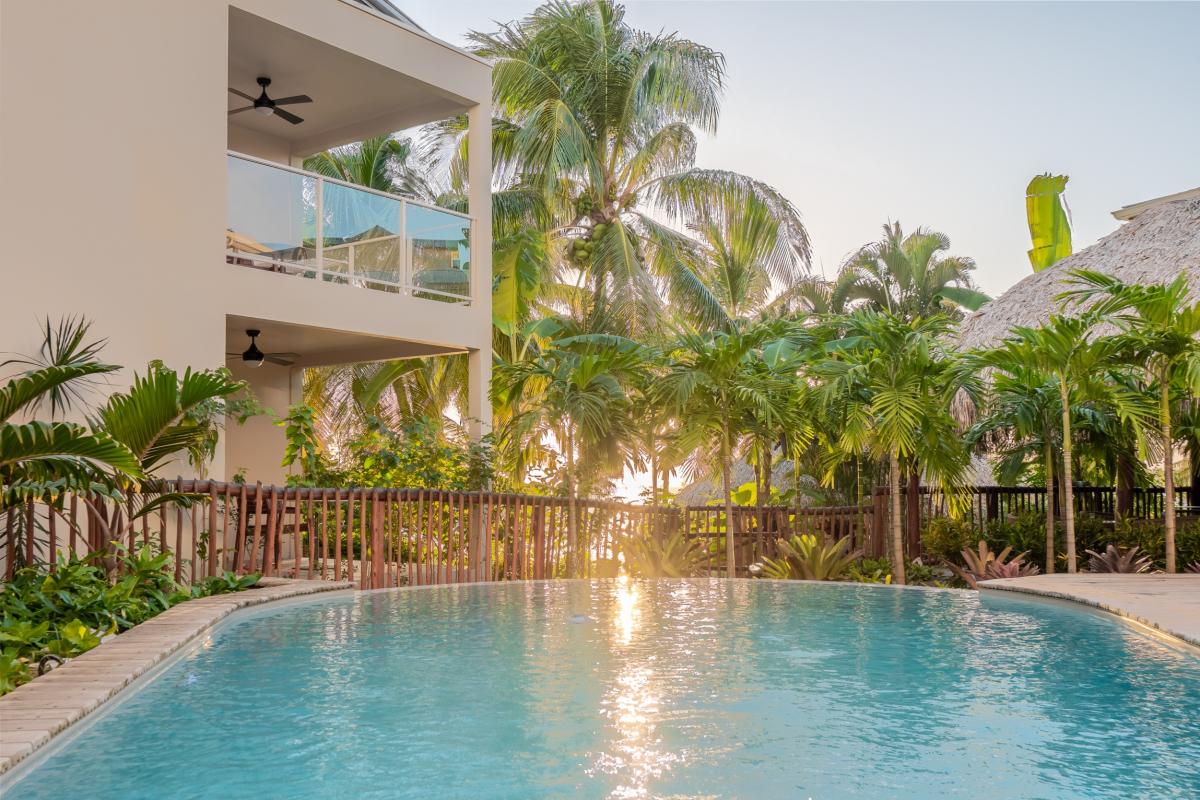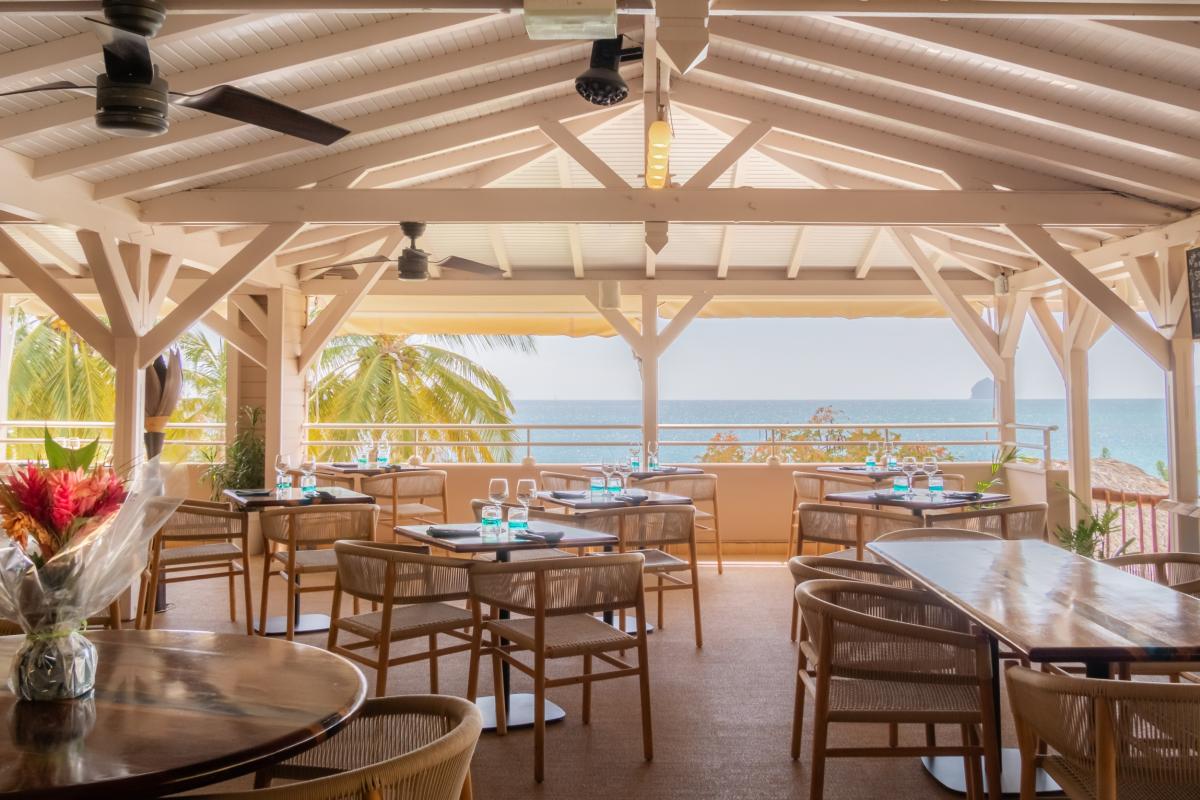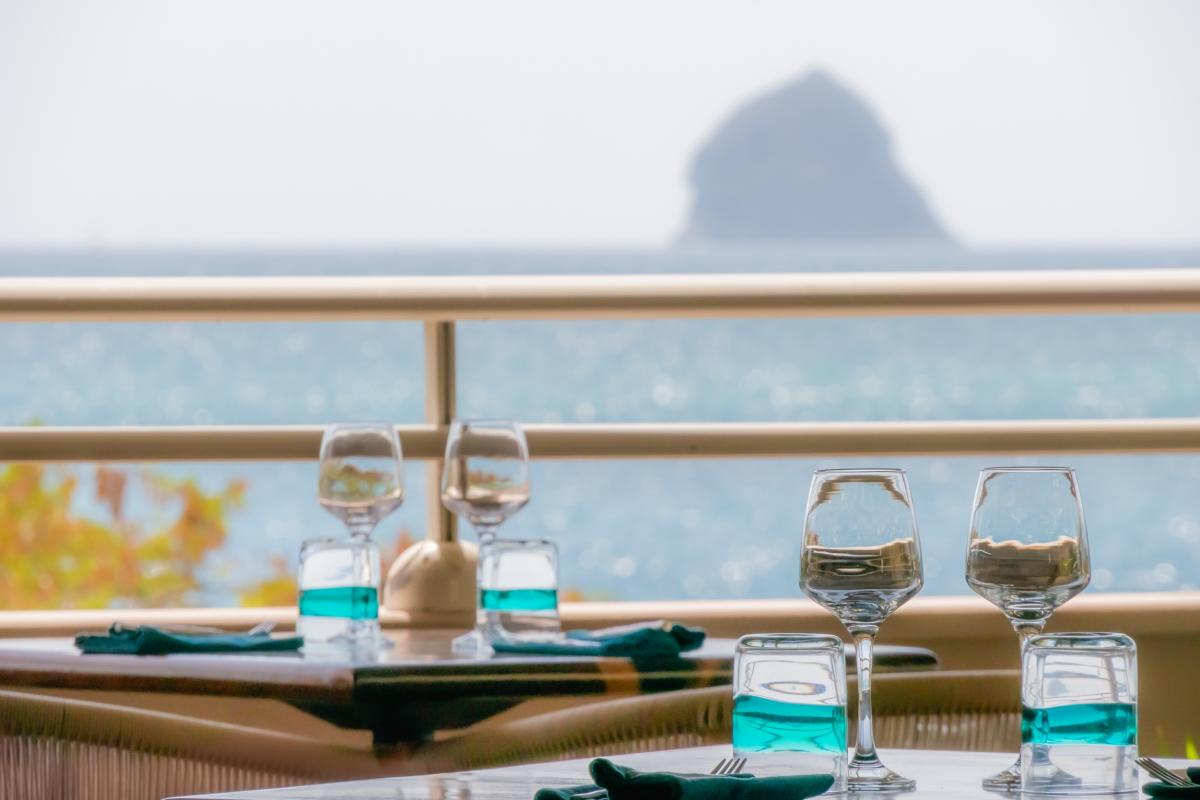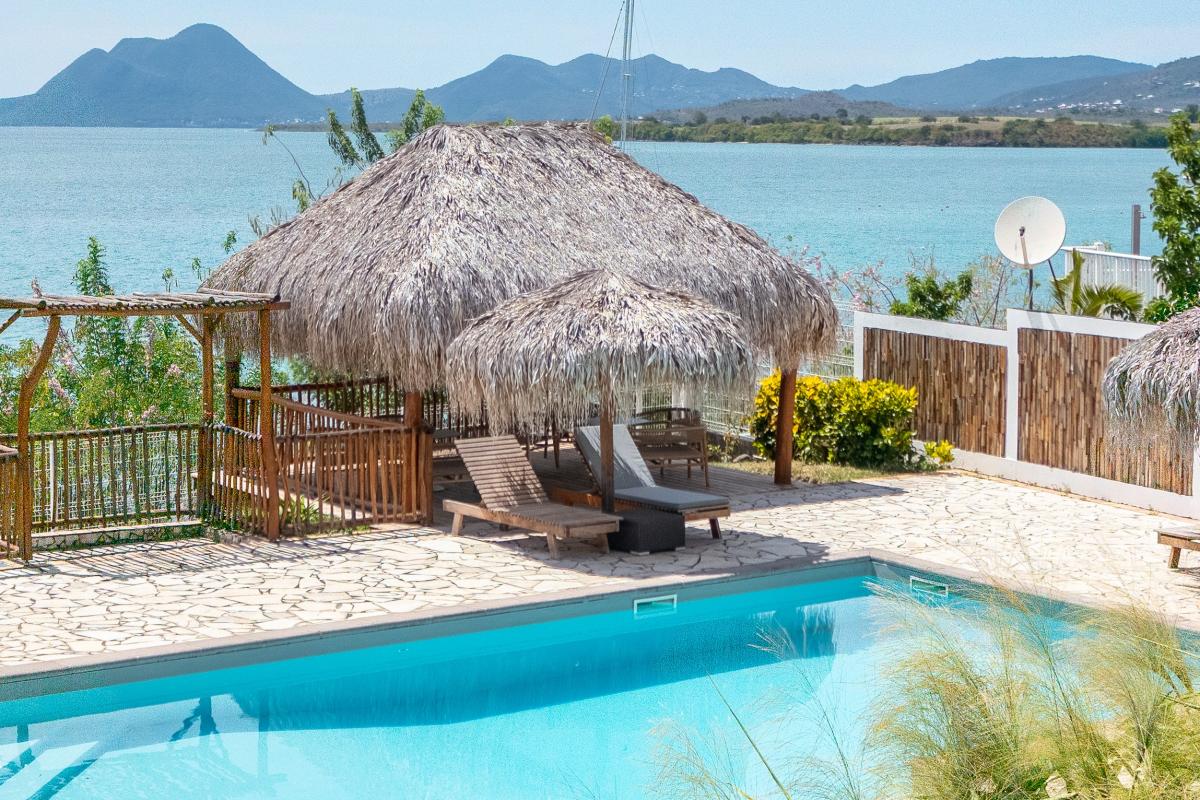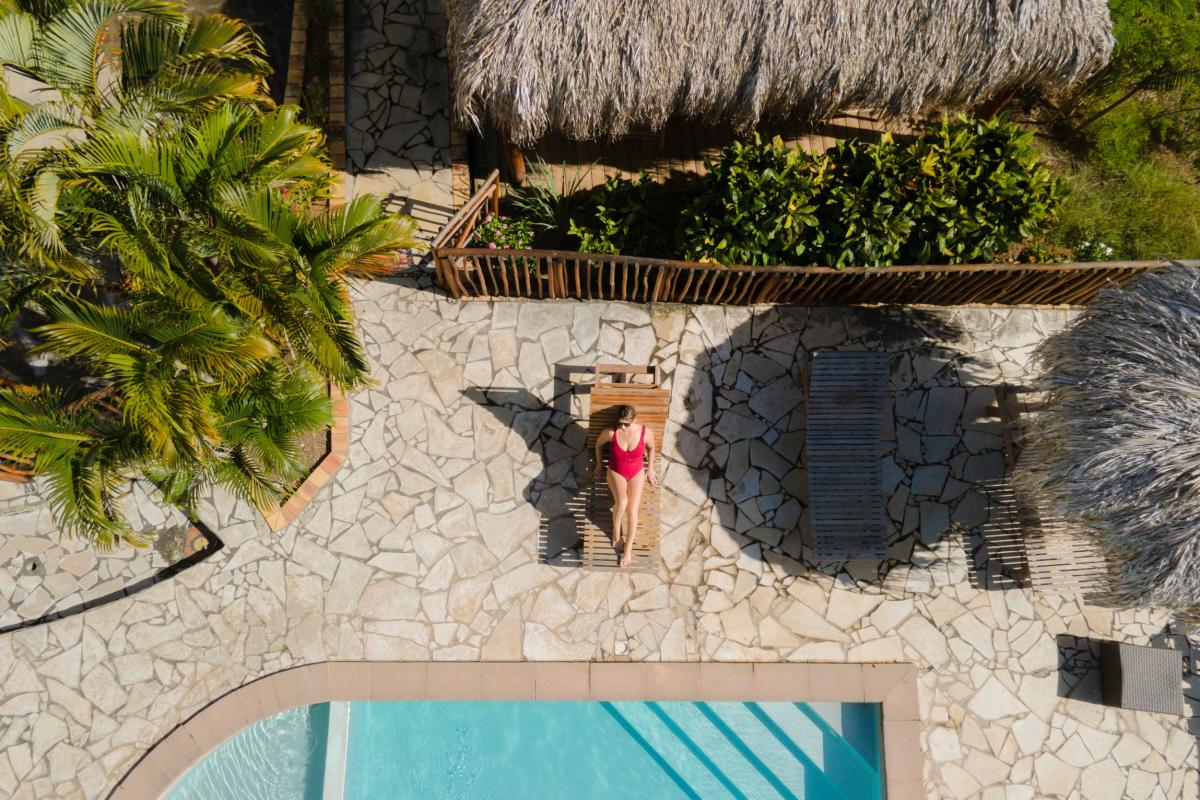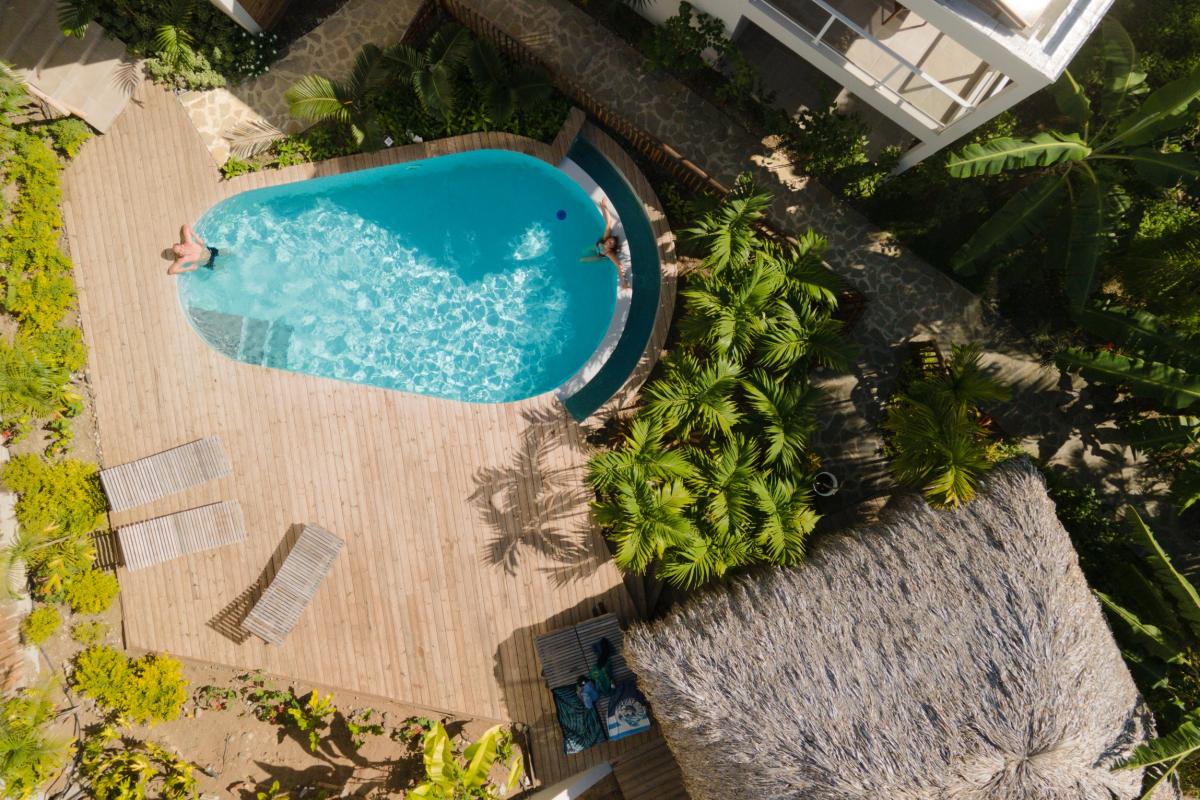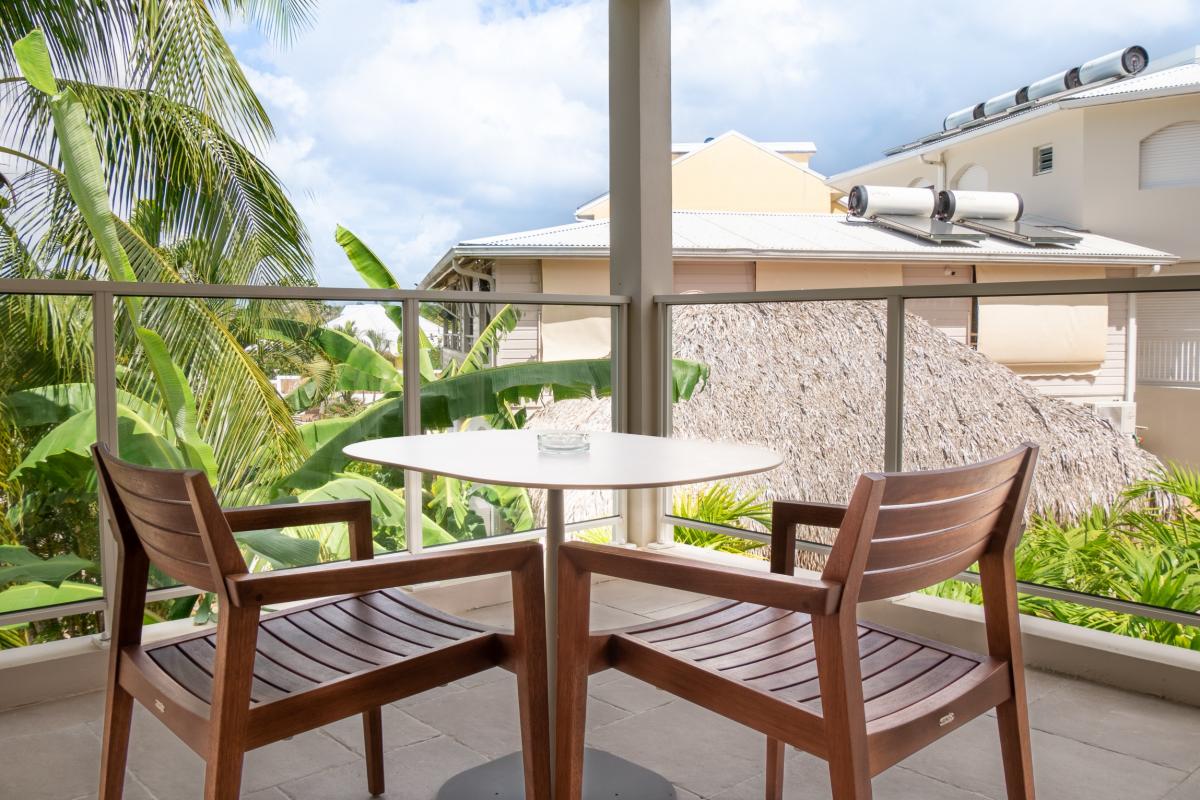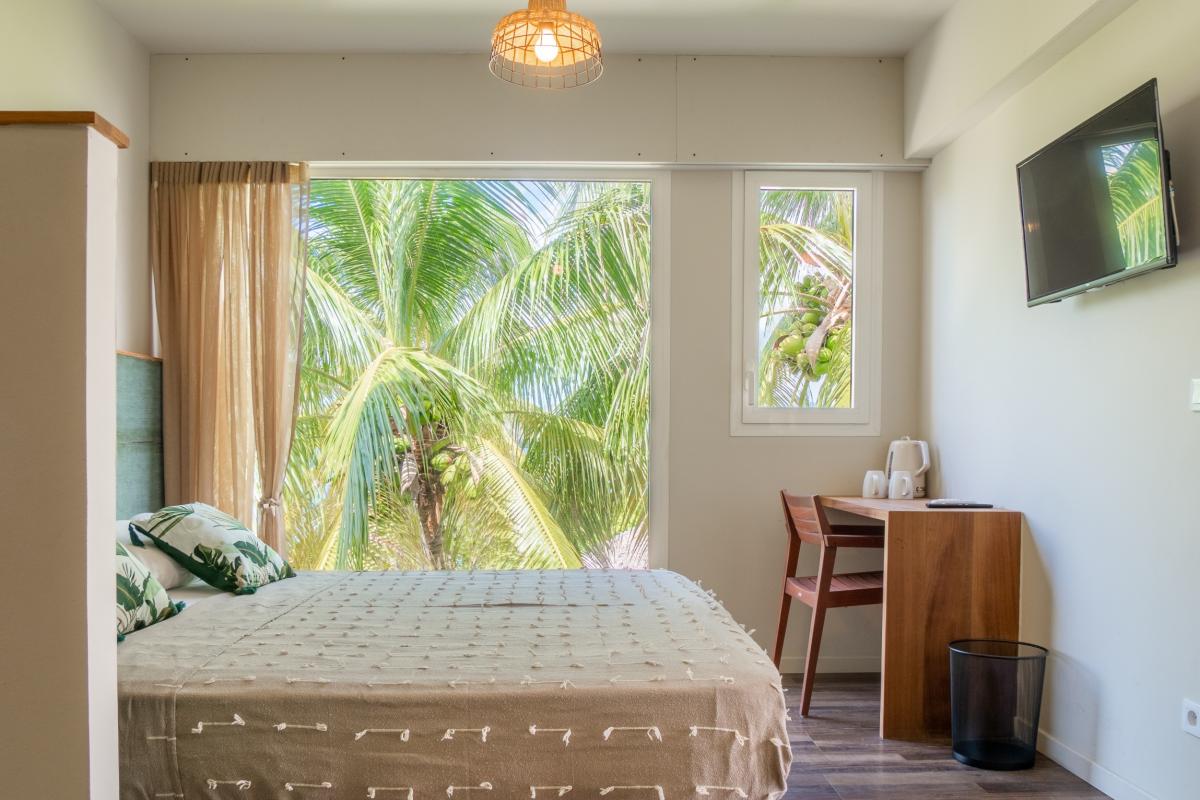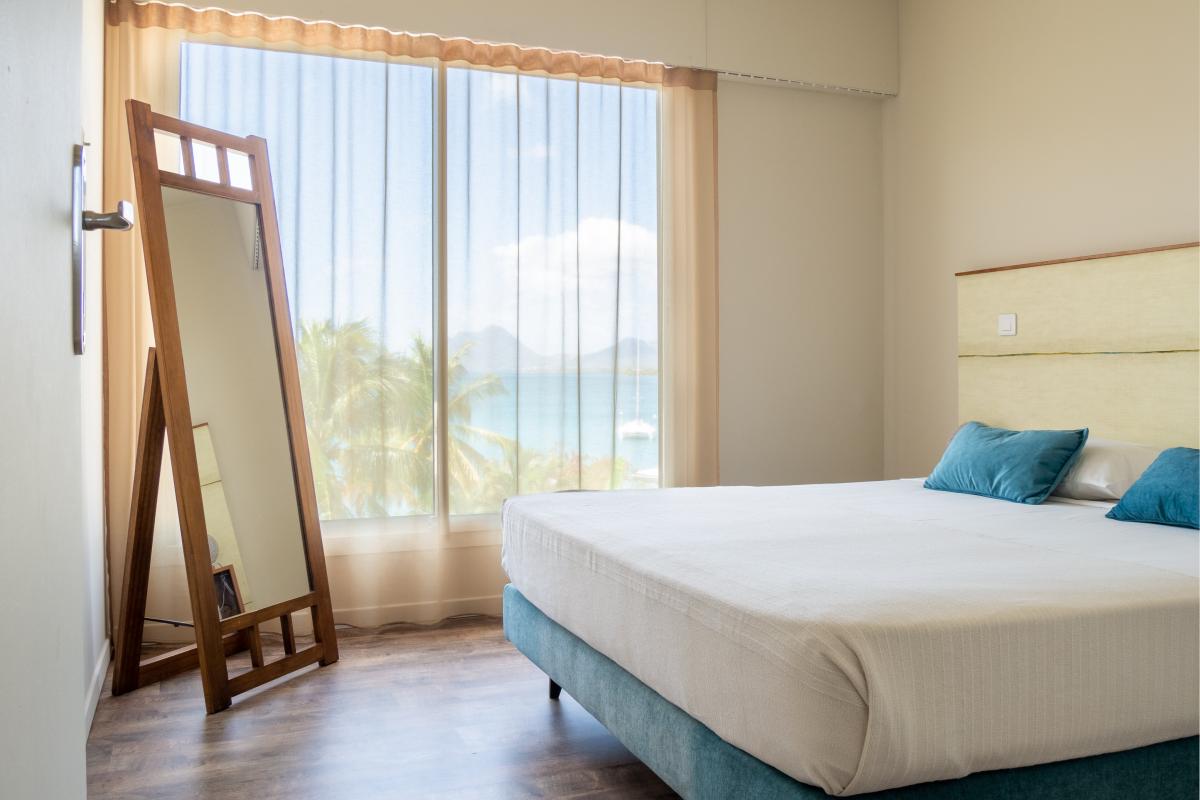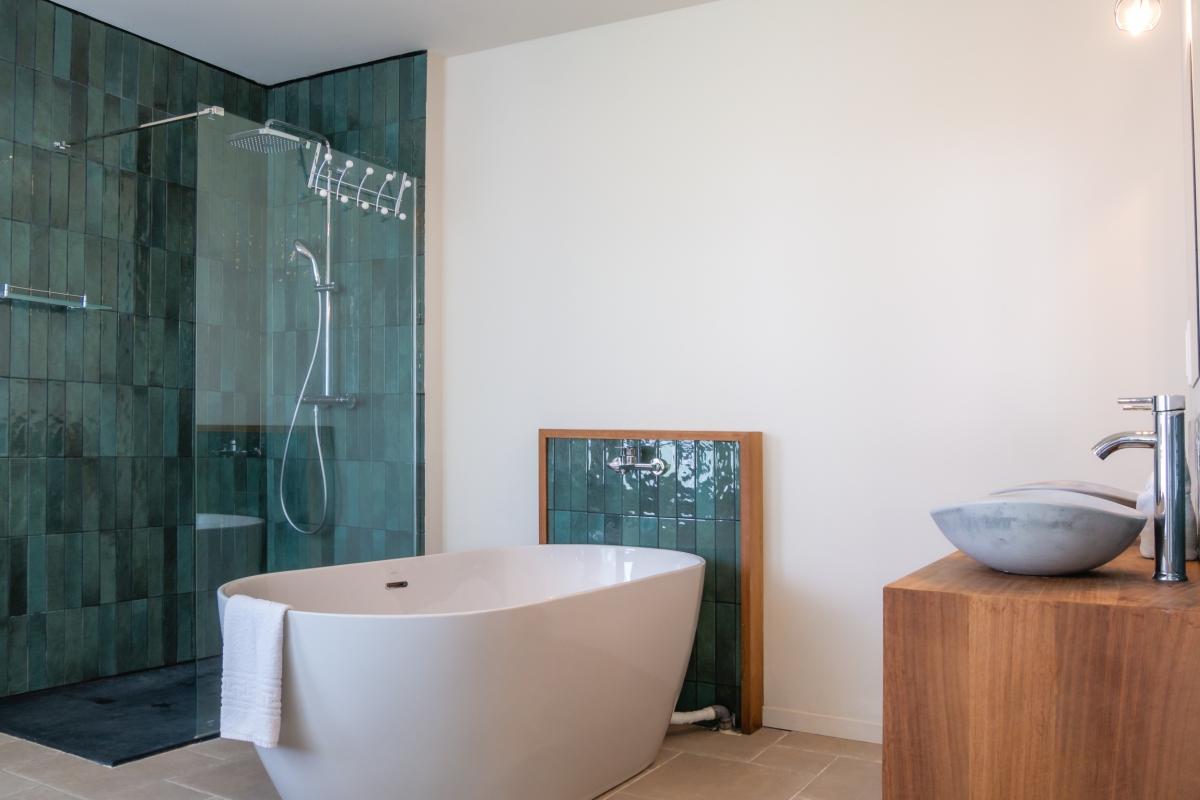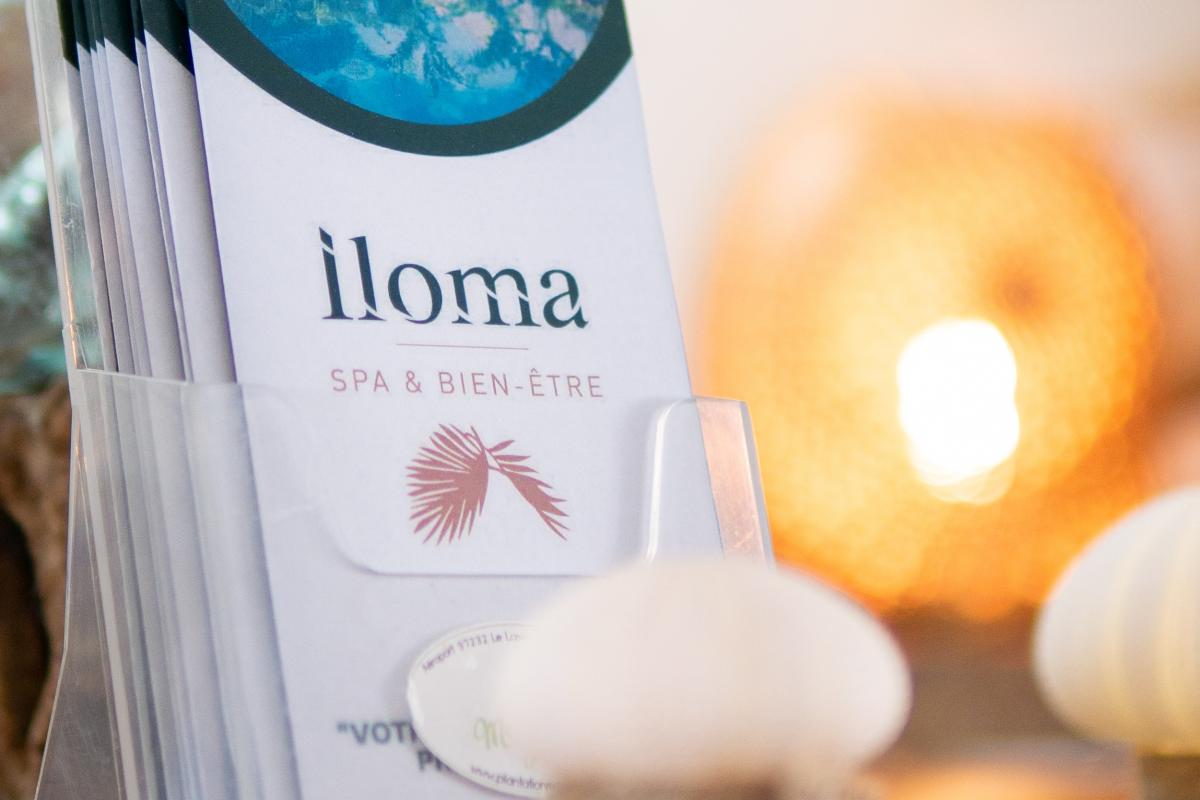 Résidence Corail
---
---
Price :

$123

-

$297

/ night
---
Air conditioning

Swimming pool

Internet

Wifi

Linens
Location Résidence Corail
50 meters from Anse Mabouya and 100 meters from the Anse Desert ... Sea and beach lovers will be delighted!
The fishing village of Sainte Luce is just a short drive away and you will find many restaurants, small shops and shops. Sainte Luce is a very good starting point to discover the south of Martinique
Property :
25 apartments 1 and 2 rooms
Housed in 2 small buildings, the studios and apartments all enjoy a magnificent view of the sea. The well-maintained accommodation and decoration as well as the furnishings are pleasant.
The 25 air-conditioned units are distributed as follows:
14 studios of 25 m² for 2 people - 1 double bed
6 studios of 34 m² for 3 people - 1 double bed + 1 single bed
3 studios of 40 m² for 4 people - 2 single beds + 1 double bed
3 F2 of 50 m² for 5 people - 5 single beds
The apartments all have telephone, television, equipped kitchenette on the terrace and air conditioning in all rooms.
More infos about the hotel
Services and Amenities Résidence Corail
Supply of linen (sheets and towels) changed every 3 days
Baby bed loan, on request at booking
Loan of board games
Luggage room with shower and toilet nearby
WIFI access in the studios 2 and 4 people and in the common parts (no Wifi in the studio 3 people nor the F2)
Baby sitting on request.
Overlooking the sea, the bar "Le Mabouya" offers a continental breakfast from 7 am to noon and tasting of exotic cocktails of local juices and spirits until 10 pm.
What's around
On the spot :
Freshwater swimming pools with children's pool, sunbathing and umbrellas around the pool,
Ping pong table,
Board games,
Playground for children.
Nearby:
Water sports (Windsurfing rental, catamaran, jet scooters ...)
Catamaran day trip
Many small restaurants of traditional cuisine in the town of Sainte Luce (5 mn by car)
Visit the Rivers Trois Rivières
Visit the Montravail Forest
Details
Neighbourhood name : Anse Mabouya
Distance to supermarket or shop : 1.5km
Distance to airport : 23km
Nearest beach : Anse Mabouya beach at about 100m
Air conditioning in all bedrooms
Common swimming pool
Wide sea view
Collective garden
All rooms with kitchenette
Animals refused
Toursim stars (french Atout France official) : 2 stars

Garden
Surface : 250m2

Swimming pool
Surface : 40m2

Services
Linens provided : sheets, towel, kitchen towels
Baby cot loan (on request upon booking)
Breakfast (Optional with supplement)

Common equipment
Studio 2
Quantity : 14
Surface : 20m2
Nb PAX max : 2
NB bedroom(s) : 0
Nb Bathroom(s) or showerroom(s) : 4
Nb toilets : 1

Studio 3
Quantity : 6
Surface : 34m2
Nb PAX max : 3
NB bedroom(s) : 0
Nb Bathroom(s) or showerroom(s) : 4
Nb toilets : 1

Studio 4
Quantity : 3
Surface : 40m2
Nb PAX max : 4
NB bedroom(s) : 0
Nb extra bed (s) : 1
Nb Bathroom(s) or showerroom(s) : 4
Nb toilets : 1

2 rooms
Quantity : 3
Surface : 50m2
Nb PAX max : 5
NB bedroom(s) : 2
Nb Bathroom(s) or showerroom(s) : 4
Nb toilets : 1

Mask
---
L'hôtel est très bien avec une magnifique vue sur le rocher du Diamant. Tout est prévu pour passer un très bon séjour. Julie nous a donner tous pleins de bons conseils et toute l'équipe est très sympathique. Nous le recommandons vivement. Points à améliorer : wifi partout mais on arrive à s'en passer et petit déjeuner un peu cher mais on avait le choix de ne pas le prendre donc ok.
---
Bel établissement dans un appartement 5 pers tout confort, avec une très bonne literie, face à l'Anse Mabouyas et sa belle plage ombragée peu fréquentée : un régal pour la vue avec vue sur le Diamant , et tranquillité assurée. *Petits déjeuners copieux et bon avec des jus de fruits frais pour le lendemain de notre arrivée mais un peu cher tout de même pour y aller tous les jours. *Restaurant faisant parti des meilleures tables de l'ile pour le plaisir des papilles 1 fois ans la semaine : Bravo au chef. *Piscine idéale pour les enfants et visible de l'appartement. *Accueil sympathique, discret et surtout à l'écoute de vos besoins . Un grand plus pour la mise à disposition d'un garde bagages pour le jour de votre départ ainsi qu'une douche bien pratique pour profiter amplement de votre dernier jour en Martinique. *Résidence Corail à conseiller vivement
---
Accueil parfait, esprit de famille, jamais avares d'informations, studio propre et bien équipé, Gentillesse de tout le personnel restaurant typique menu avec un grand choix pèche un peu au petit déjeuner un peu plus de fruits locaux auraient été acceptés Une vue imprenable sur une cote magnifique qui dès le matin vous mettait de bonne humeur Environnement calme Concernant Antilles d'exemption nous avons eu tout ce que peu attendre un touriste gentillesse, répons à toutes nos interrogations et des renseignements précis et justes
See more reviews
---
Tres bon hotel , bon acceuil , bonne ambiance, restaurant de bonne qualité , notre chambre niveau piscine vraiment rien a dire. Acces direct à la plage Mabouya. Que du plaisir pour un bon séjour. La seule petite remarque serait que l'hotel est un peu loin de la ville et des commerces , sans voiture on doit être un peu isolé ; mais n'est ce pas le prix de la tranquilité !! ??
---
Hôtel très bien situé pour rayonner dans le sud de l'île. Chambre familiale très agréable avec vue sur le rocher du diamant. Personnel accueillant et disponible Ménage effectué pendant le séjour
---
Très agréable résidence. Bien située, chambres spacieuses et propres, accueil très sympathique. Restaurant délicieux. Petites terrasses avec vue imprenable sur le rocher du Diamant.
---
Informations très complètes de Antilles Exception au moment de la réservation. Equipe très sympathique et compétente. Prestations sur place conformes à nos attentes et même d'avantage : accueil extraordinaire à l'hôtel à 22h30 : après avoir informé l'hôtel de notre arrivée tardive (vol en retard et attente très longue chez europcar) , le chef cuisinier nous a préparé 4 maxi salades composées, qui nous attendaient dans le réfrigérateur de notre appartement ! Le restaurant de l'hôtel propose une carte variée et très gourmande avec un personnel attentionné et très sympathique. Nous y avons passé le réveillon de Noël et en gardons un souvenir inoubliable. Emplacement idéal pour se reposer ou partir à la découverte de l'île. Vue de l'appartement sur la mer et le rocher du Diamant absolument magnifique, couleurs de l'eau et du ciel toujours différentes selon le temps et l'heure : on ne s'en lasse pas !
---
L'hôtel et les studios manquent vraiment de charme : l'environnement n'est pas très élégant, le bâtiment est quelconque, l'équipement est extrêmement succinct : aucun placard ni étagère dans la salle de bains, une décoration minimaliste et ancienne dans la chambre, un téléviseur « confetti » qu'on ne peut regarder qu'en se tordant le coup, le coin cuisine plus que sommaire ! Non, vraiment, il n'y a pas là une résidence confortable. De plus notre studio donnait sur le toit du restaurant ce qui gâchait la vue. L'accueil a été très sommaire aussi. Côtés positifs à noter : la vue, le calme Comme l'hôtel était triste nous n'avons pas eu envie de diner au restaurant que nous n'avons pas testé. Aucune envie de rester sur le site en résumé et aucune envie d'y retourner Note 2 compte tenu de l'étiquette « 3 étoiles »
---
Réception très agréable Bonne restauration Hôtel très agréable
---
Très bon Accueil Studio très satisfaisant. Très belle vue et environnement calme avec accès à la plage en 2 minutes à pied. Nous somme très content de notre séjour à la résidence Corail et de l'organisation sans faille de Antilles Exception
---
Nous avons passé un excellent sejour a la residence le corail et nous remercions l equipe d antilles exception pour tout les conseils et leur accueil.
Mask
---