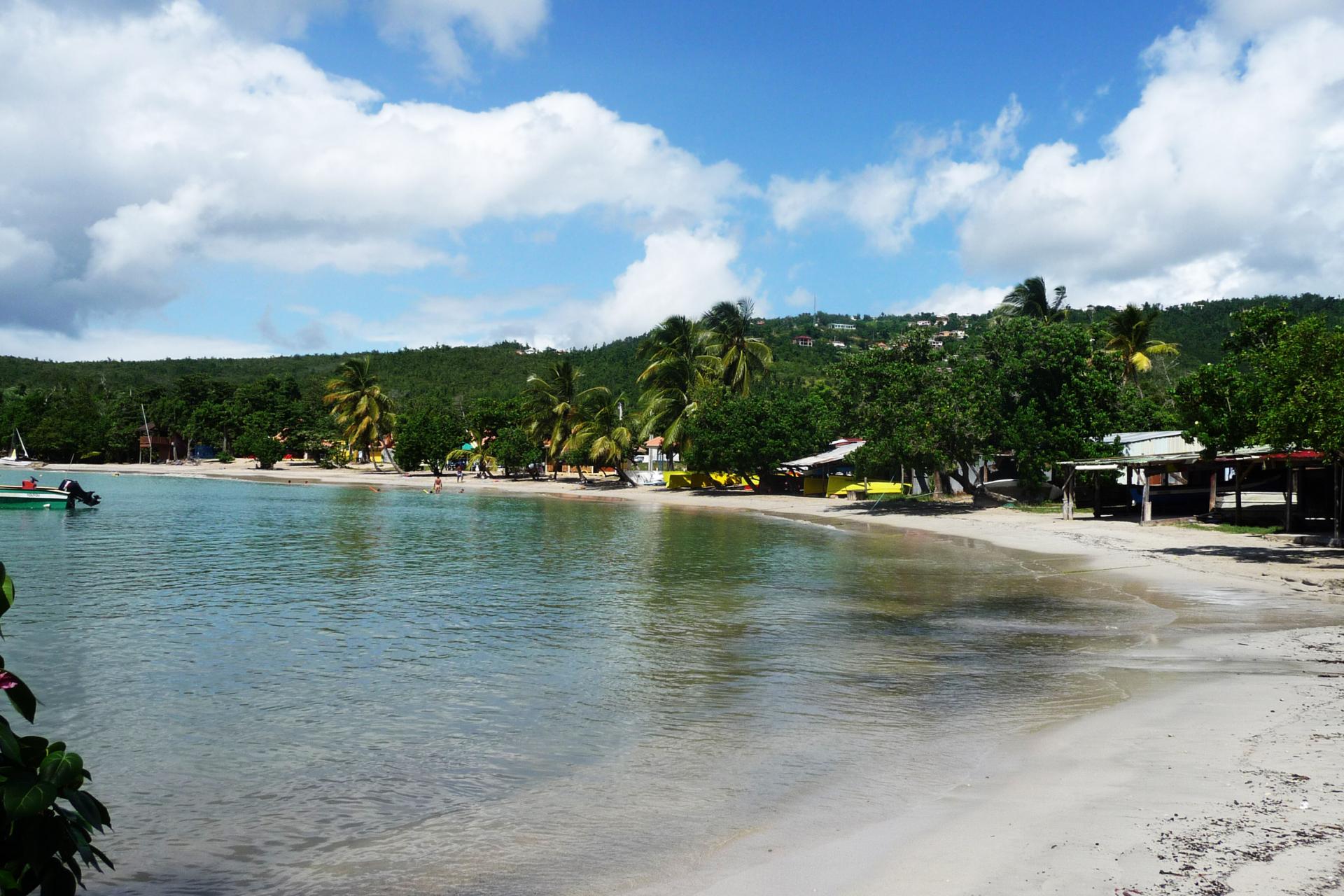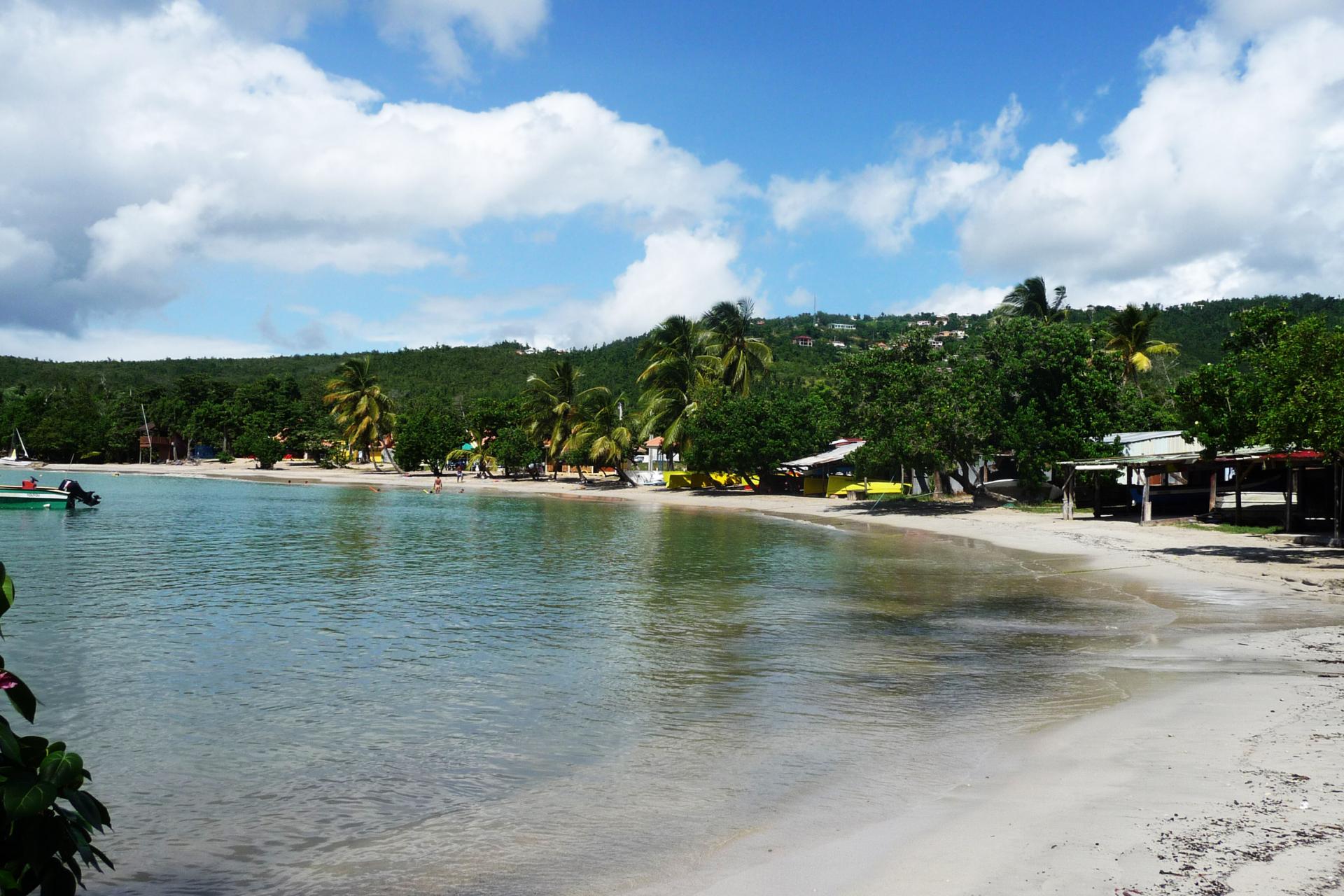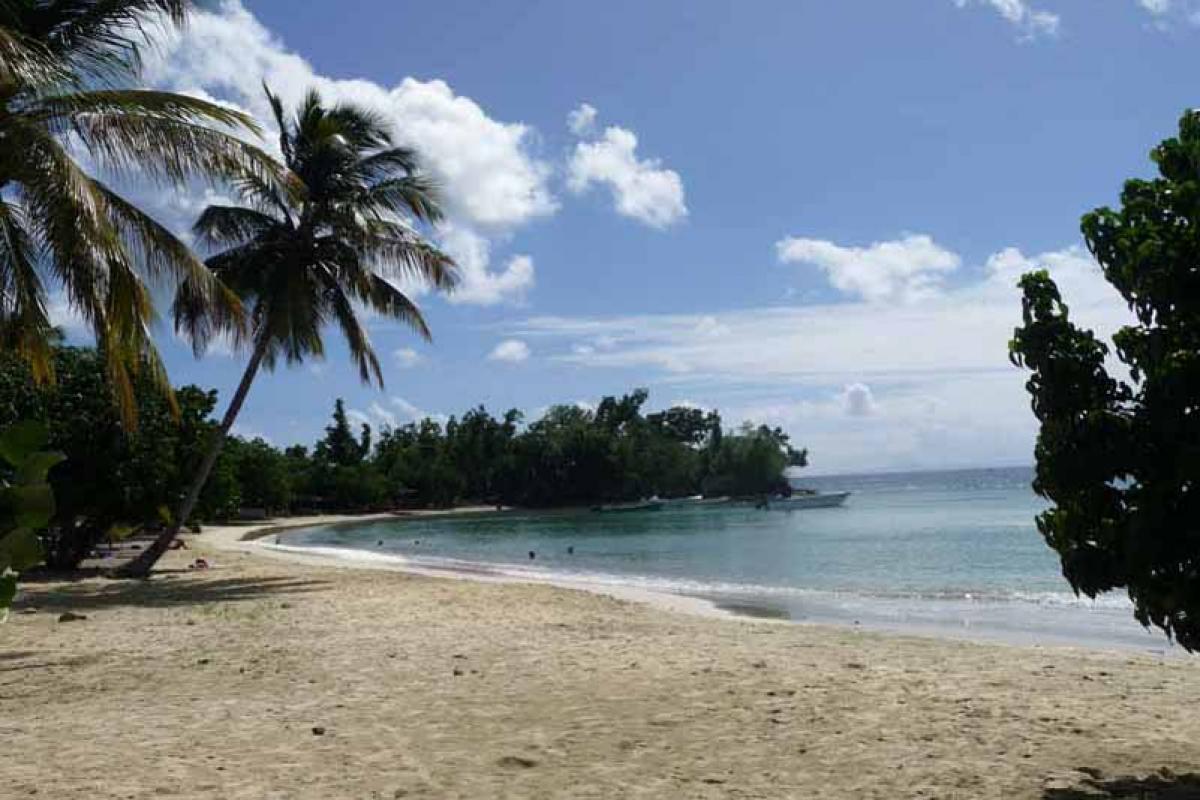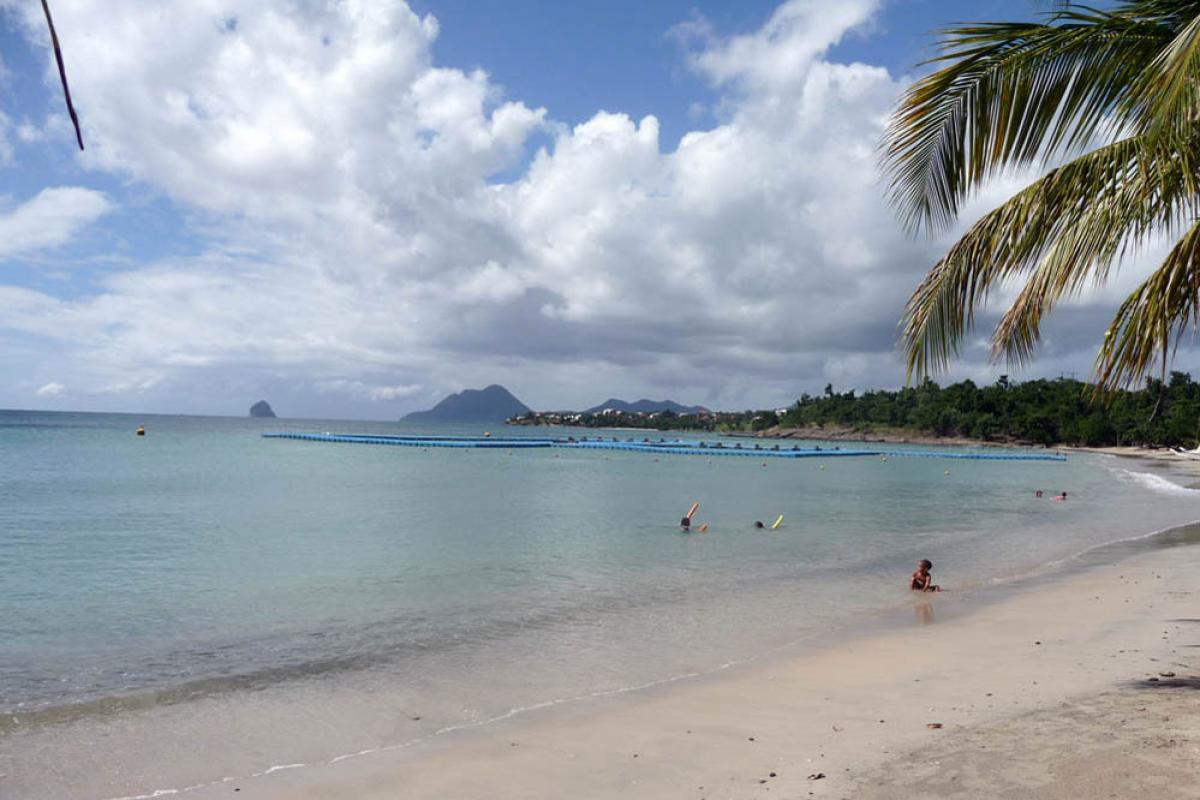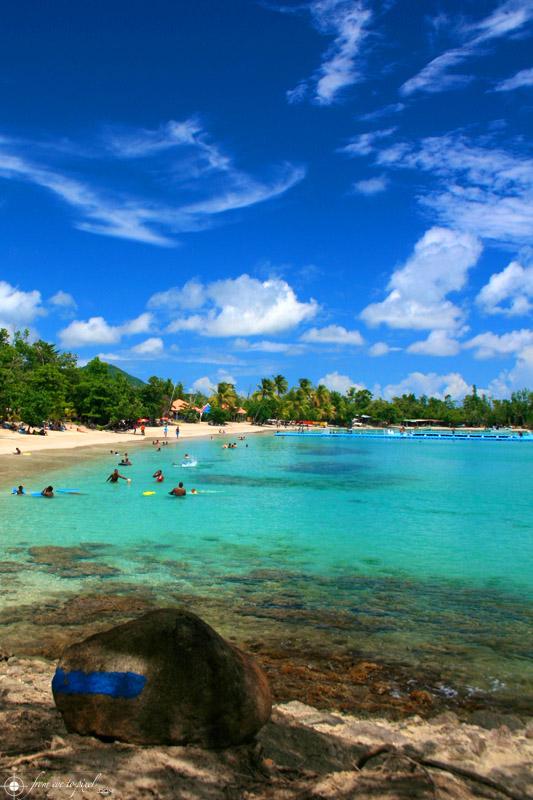 Corps de Garde beach
Sainte Luce
At 3 kilometers from the village of Sainte-Luce, the Anse Corps de Garde beach is famous for its fine sand and its blue water,  like a postcard. The beach is quite lively   since locals and the visitors enjoy to go there.
The town provide a wide range of equipments : Volleyball net, showers, bars, car park and is nautical club (kayaks, windsurfing boards, optimists, catamarans ...) attracts many children and offers its equipment for hire. Moreover, it's the only marine swimming pool of all the Antilles located at Corps de Garde beach
 
There is a significant increase of visitor, but the beach is vast, and there is always a place in the shade under the palms.
The water is generally calm and lifeguards watch over your safety (surveillance schedules displayed at the entrance to the beach).
The city hall and the tourist office of Sainte Luce regularly organize entertainments and activities on Corps de Garde beach.