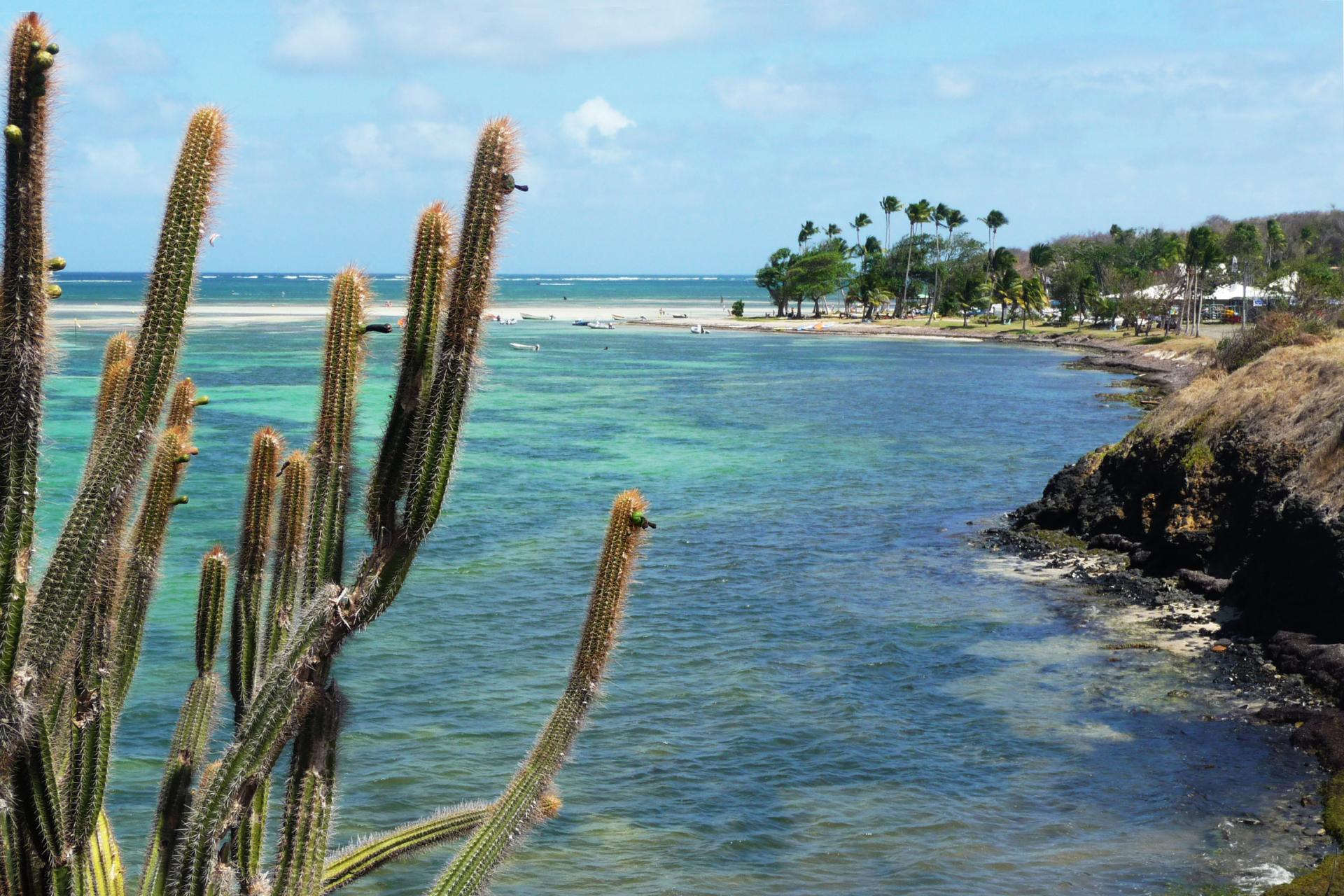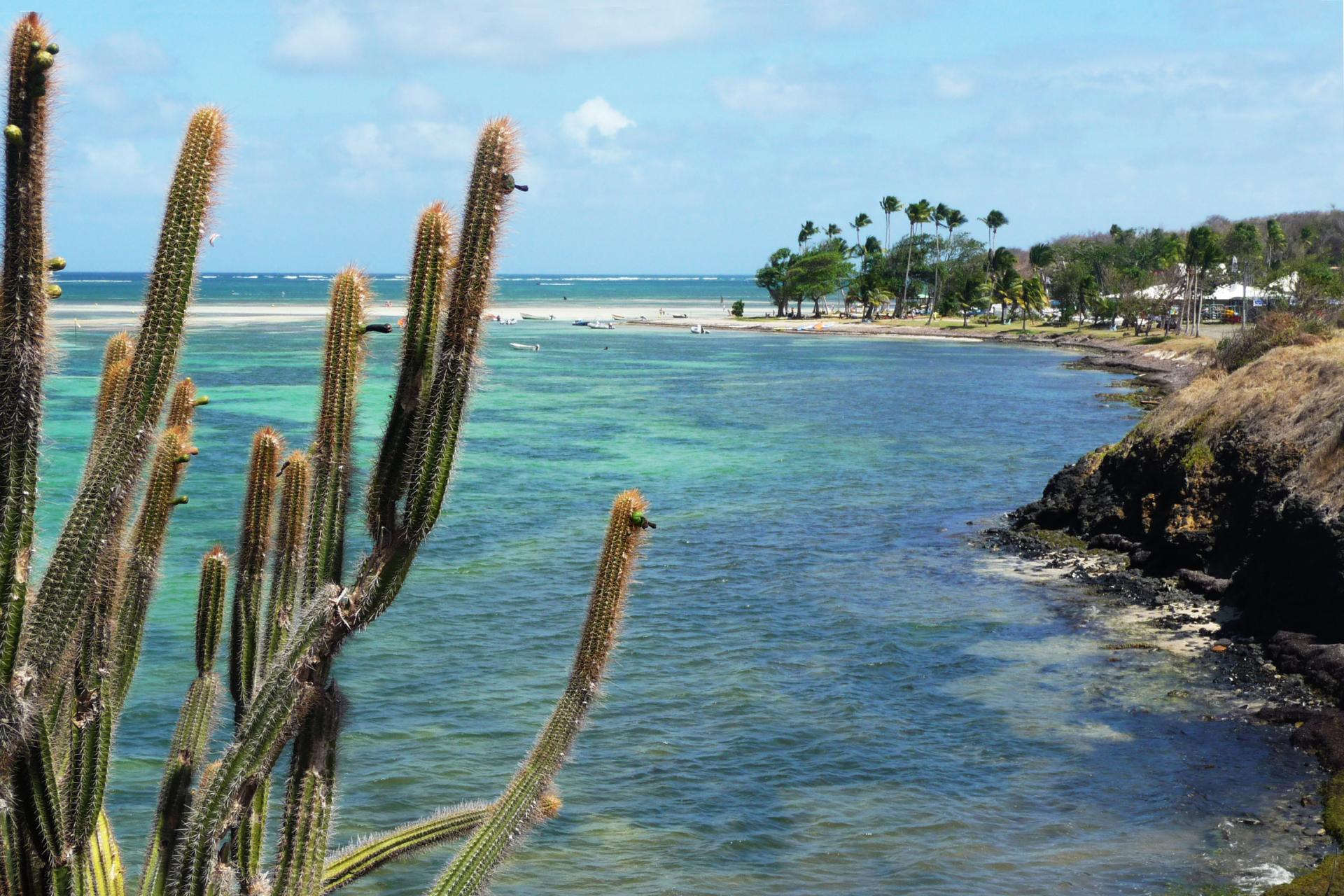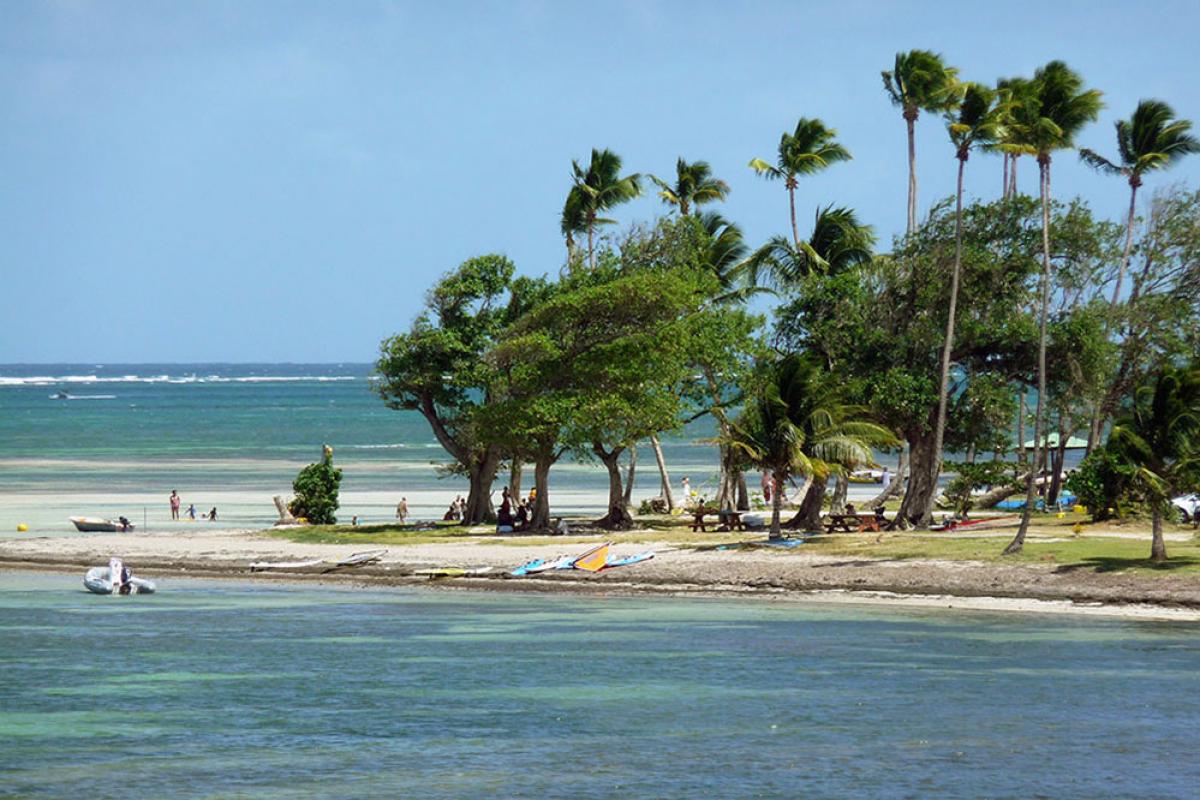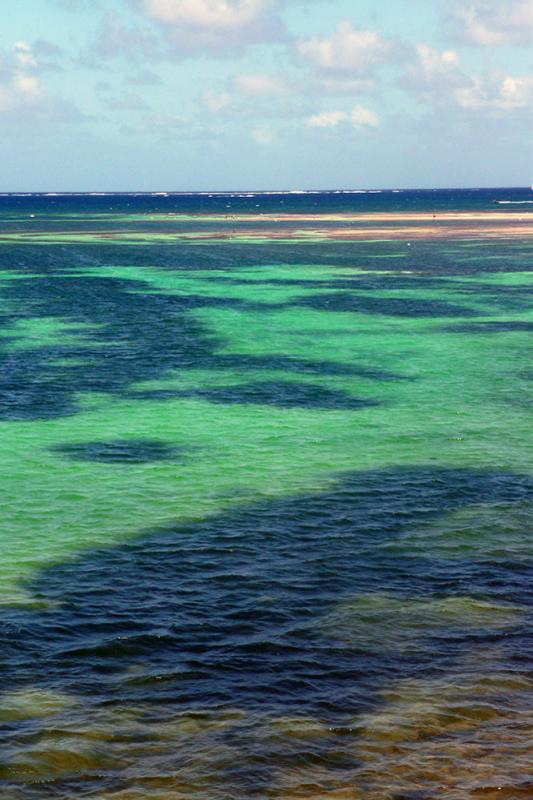 Pointe Faula beach
Le Vauclin
The Pointe Faula beach, is located on the commune of Vauclin and faces the lagoon formed by a coral barrier.
With a calm and well ventilated water, this beach is perfectly adapted for relaxation and rest. Very well equipped with tables and carbets for picnic, you will find as well small restaurants and snacks will welcome you from end of the morning until the middle afternoon.
One peculiarities appreciated by childrens, is offer a bottle of sandy bottom from the beach covered with ten centimeters of water.
The white middle background of the lagoon gives an impression of walking on the water, the access its very easy. The beach is rather narrow and the coconut palms and raisiniers offer a beautiful shady site.
Pointe Faula beach is also a well renowned spot for Kitesurf and Windsurf, the UCPA center of Martinique has been installed there.