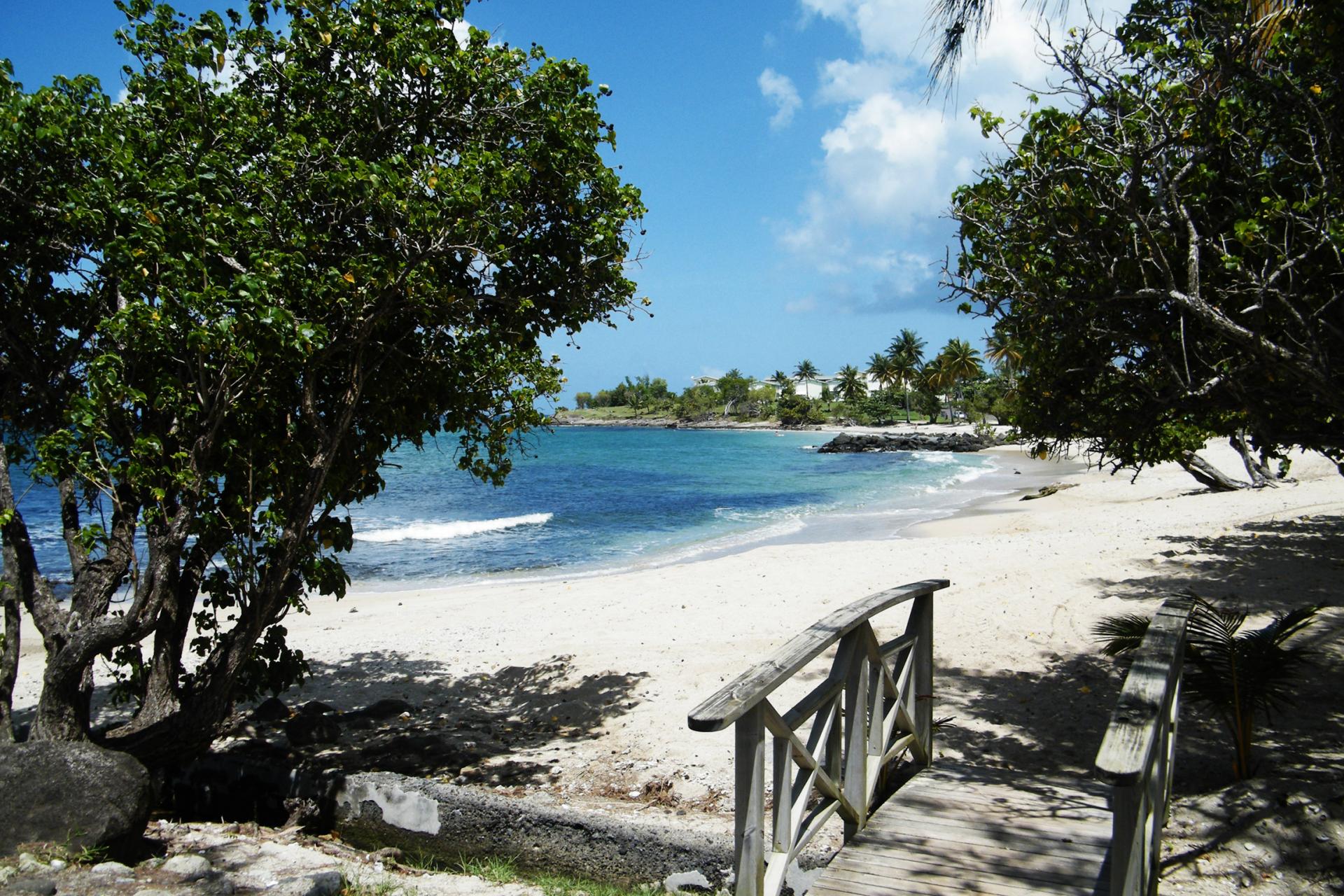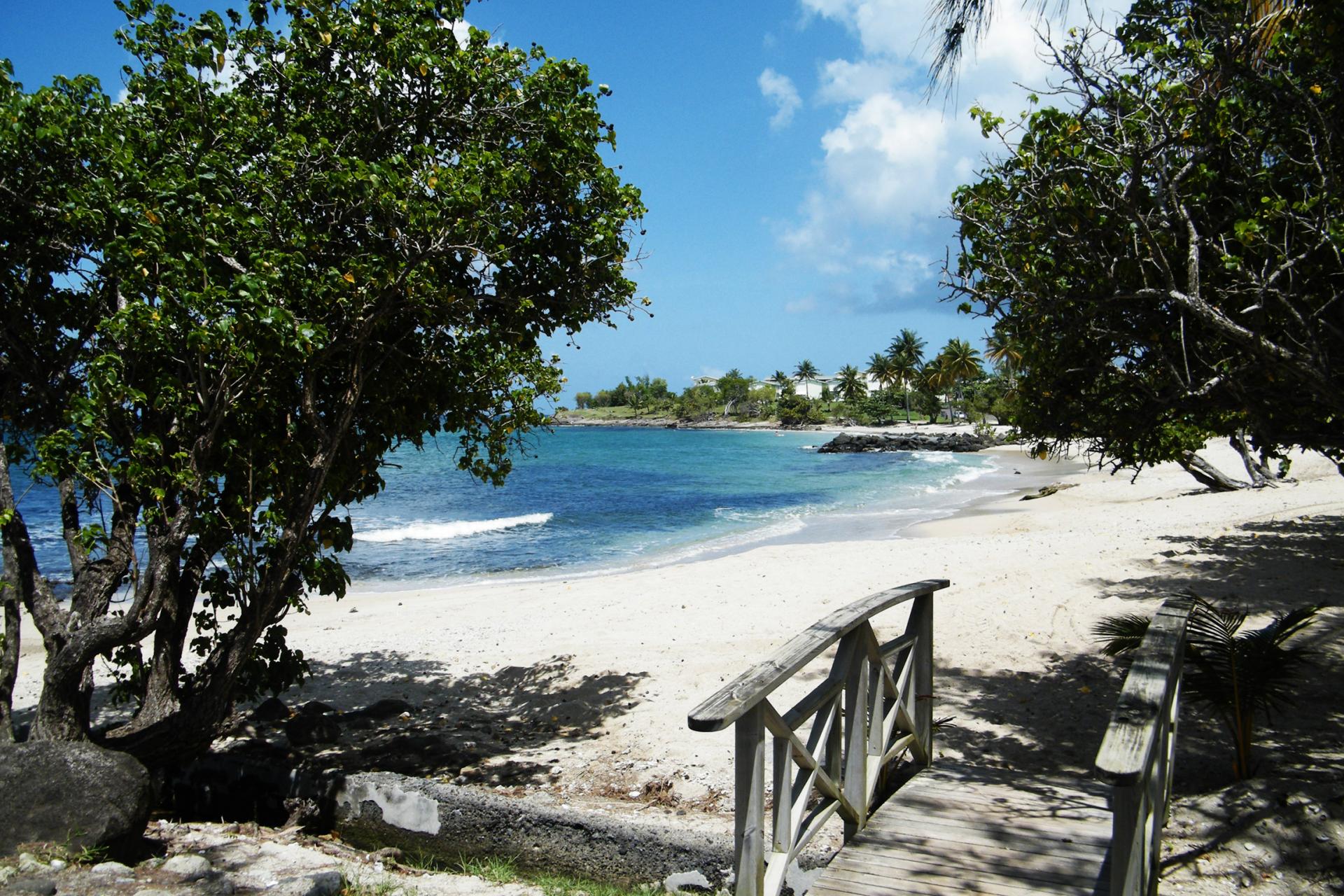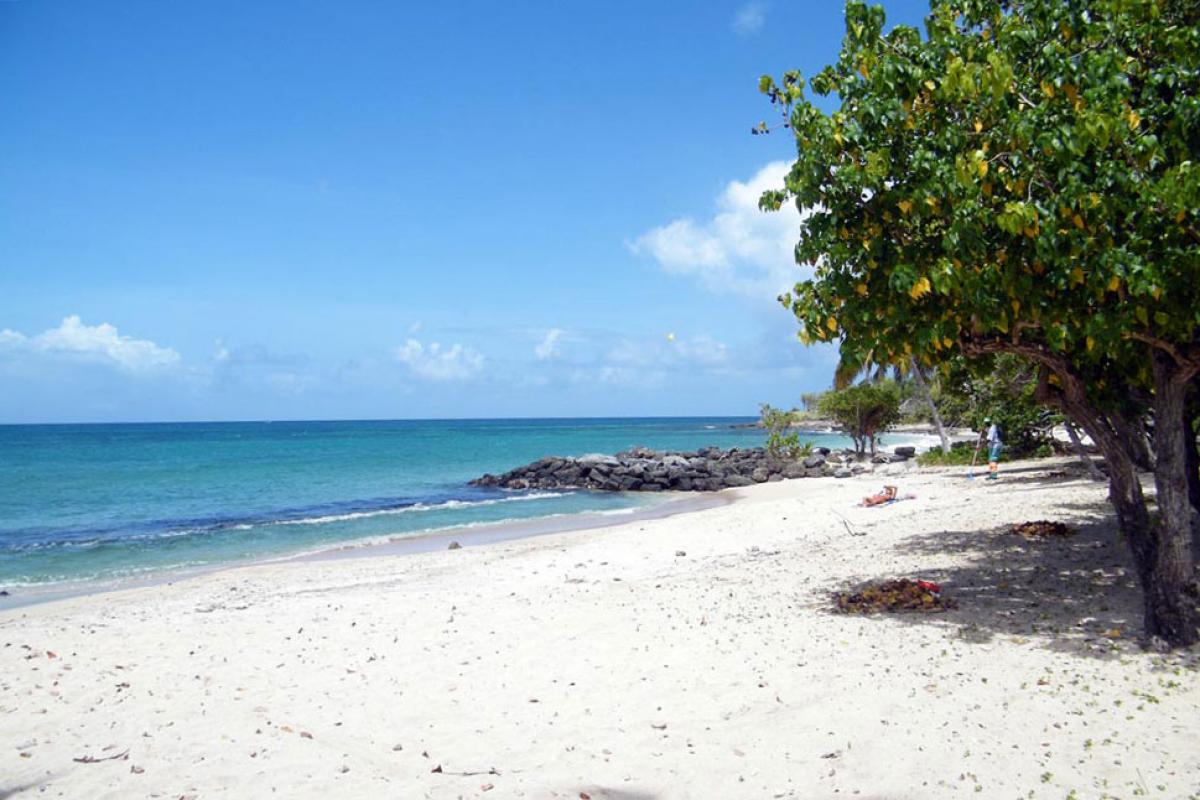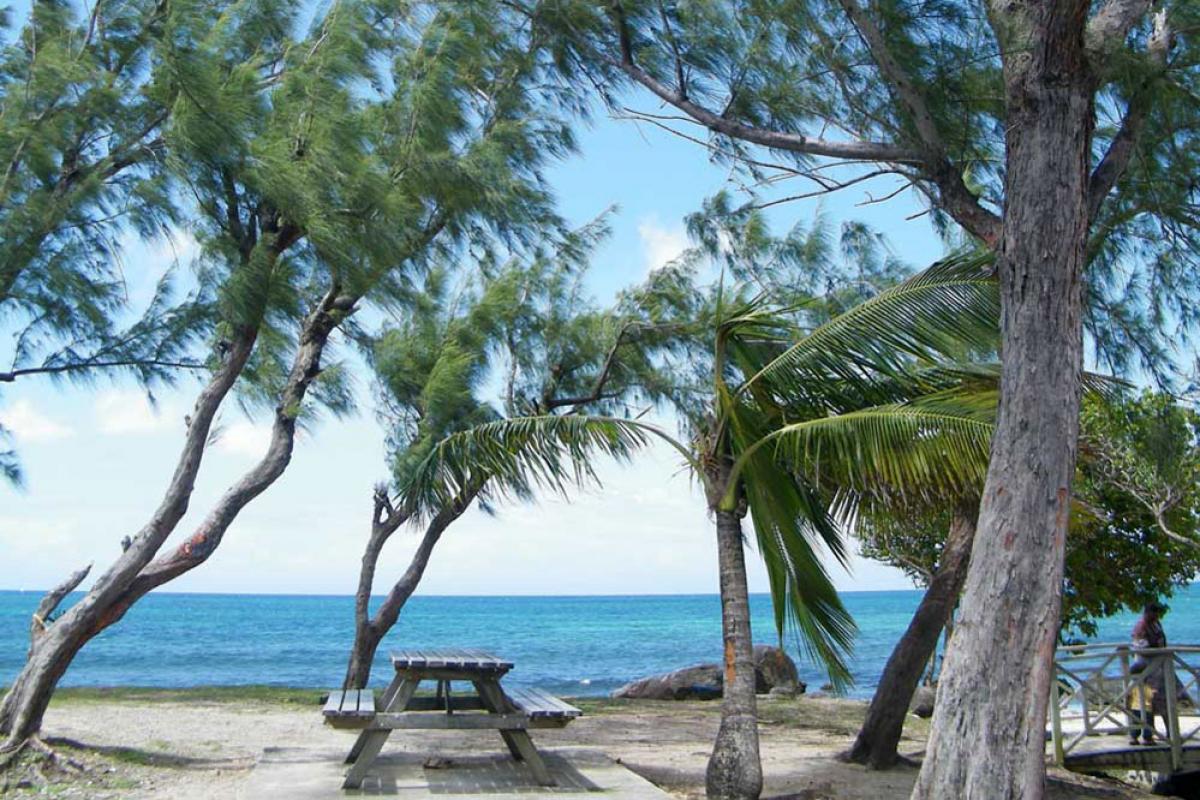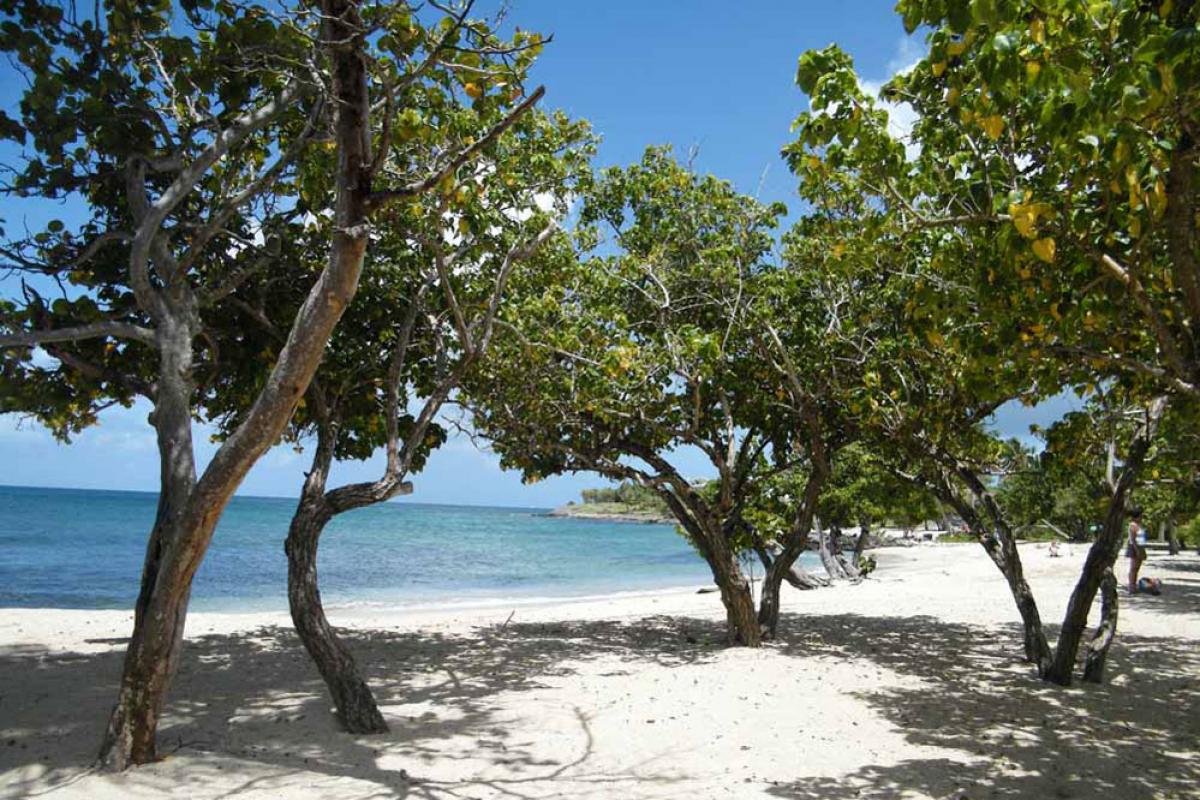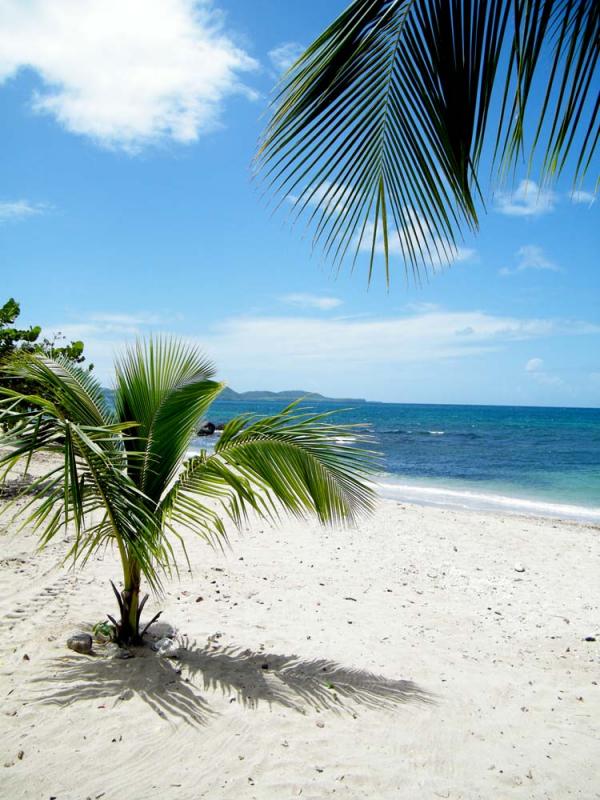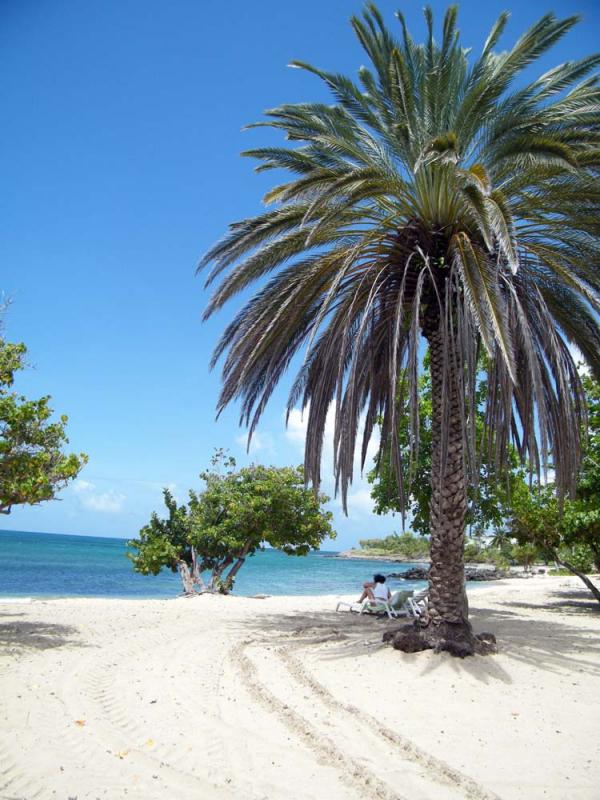 Gros Raisin beach
Sainte Luce
Gros Raisin beach Martinique : Pictures and description 
The Gros Raisin Beach, located near the town of Sainte Luce, has distinct features that make it attractive to visitors. Gros Raisin offers a natural shaded area thanks to the presence of coconut trees and grape trees. It is bordered by a green space over a large part of its length, providing a pleasant setting in which to relax.
To get there, arriving towards Sainte-Luce on the N5, take the exit towards the D7 towards Corps de Garde, then continue straight at the intersection. Then turn right, then left, where you will find the beach parking lot.
As for amenities, the Gros Raisin beach offers various dining options, including snack bars, refreshment bars and restaurants such as Carribean Food. In addition, picnic areas are set up, sometimes under carbet shelters, offering a friendly space for outdoor meals.
Swimming at the Gros Raisin beach is pleasant, although without exceptional features. The seabed also offers a pleasant experience for those who enjoy exploring underwater life. Gros Raisin is generally calm, making it suitable for relaxation. A very beautiful walk will take you to the Anse Corps de Garde, and for the more courageous, to the Anse Mabouya.
If you plan to spend time around this beach, various rental options are available nearby, particularly in the Moubins district. To discover them you can consult our list dedicated to vacation rentals in Martinique.