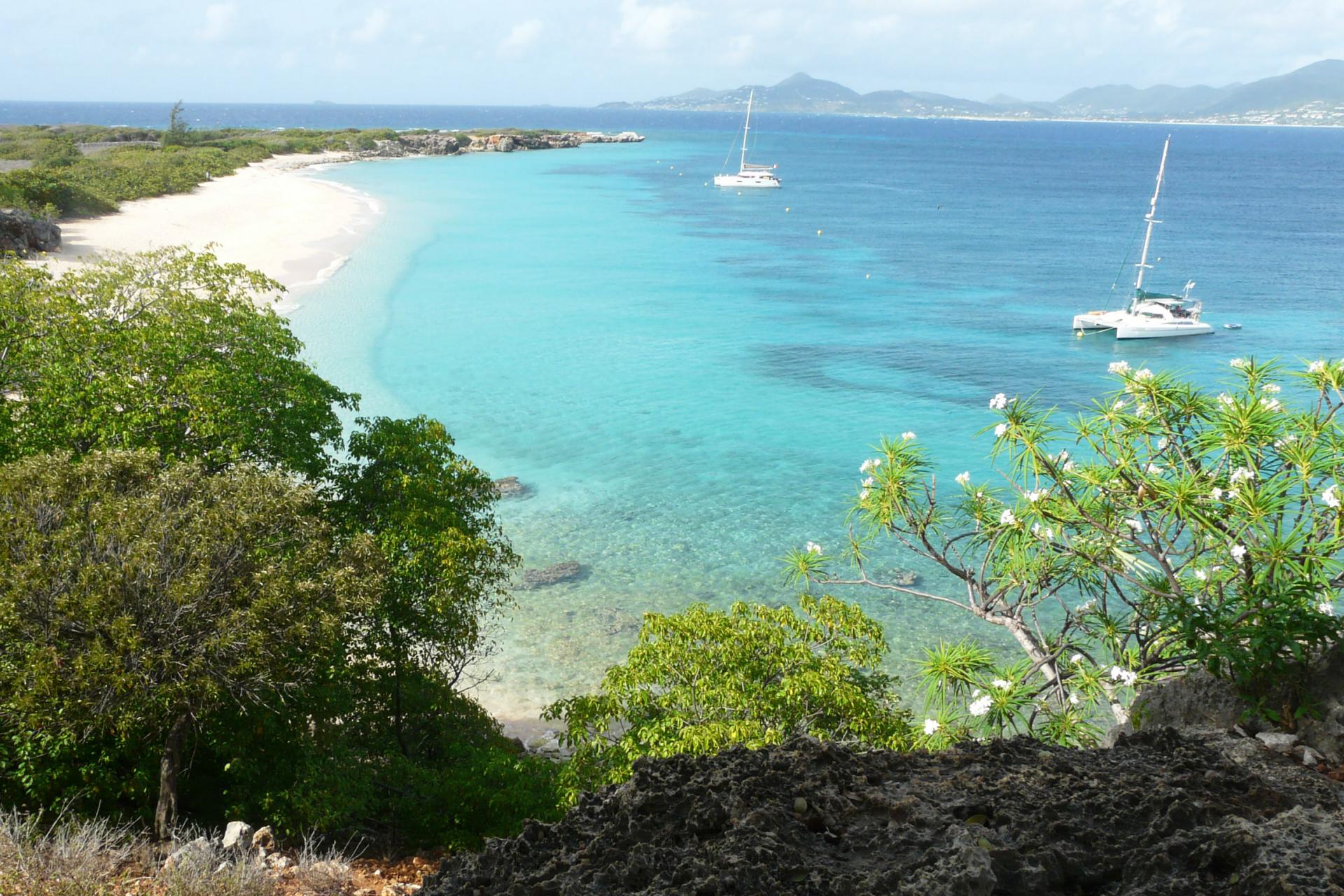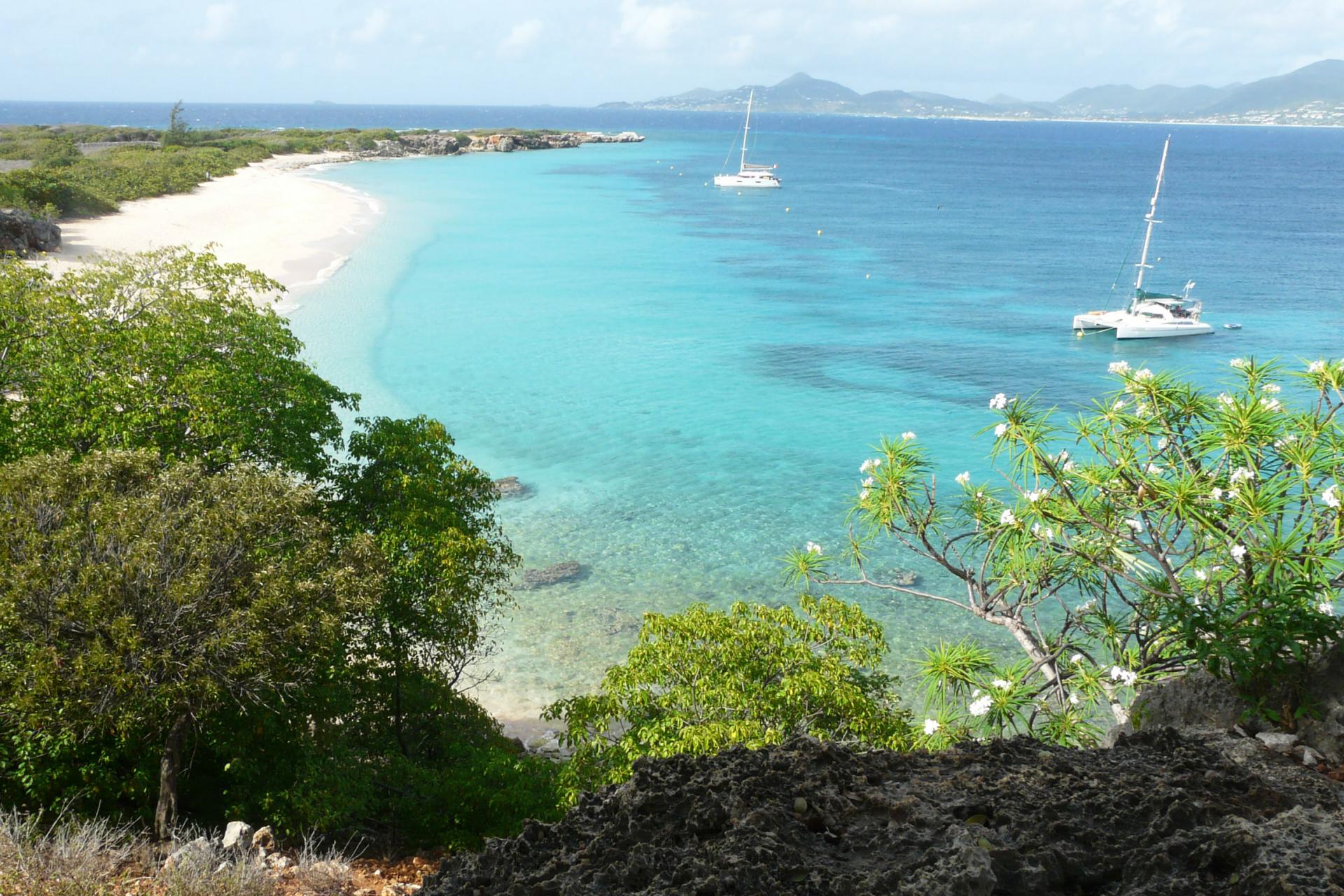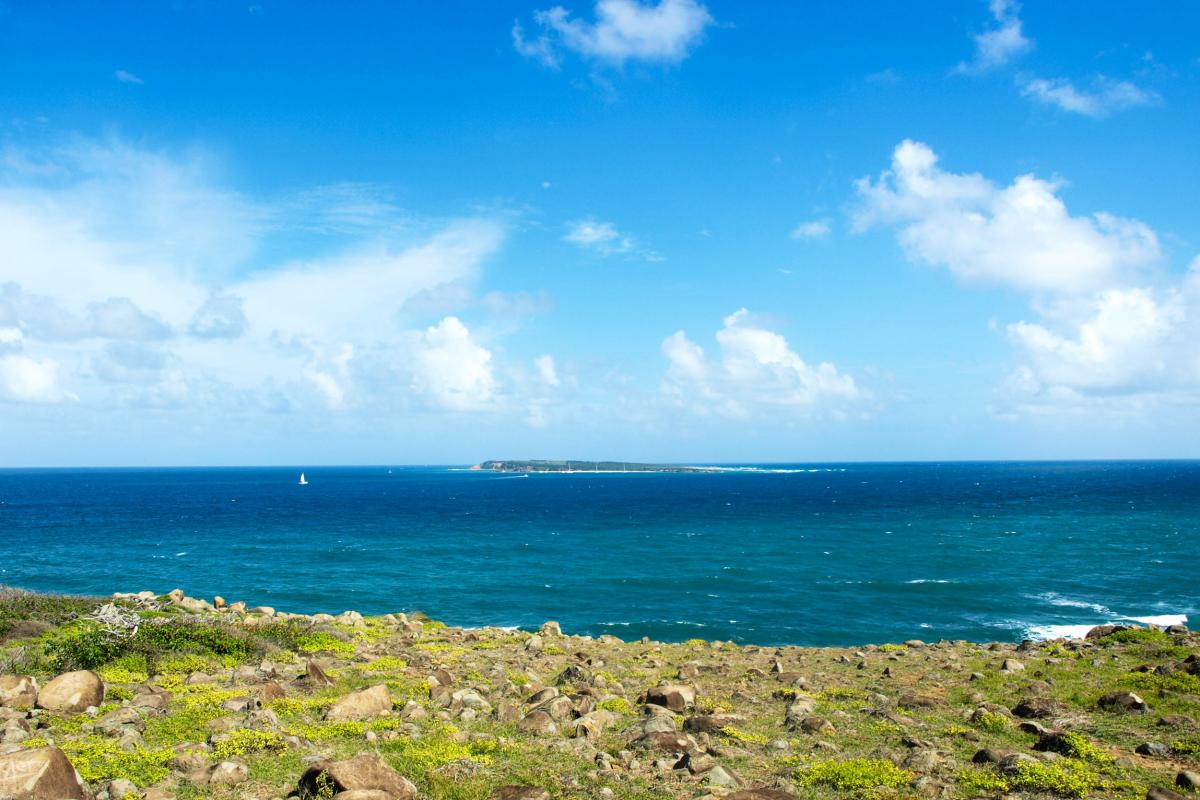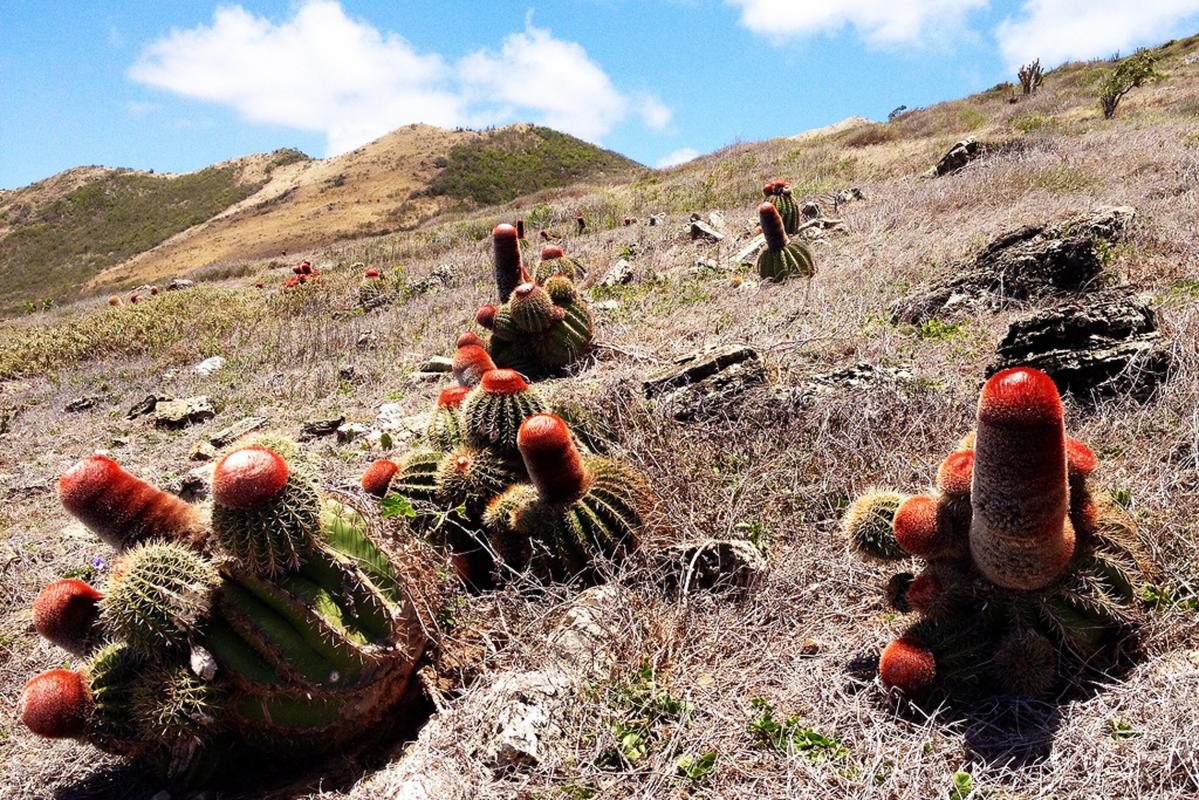 Tintamarre island
Cul de Sac
Tintamarre islet - Ilet Tintamarre St Martin
Tintamarre islet, classified as a Nature Reserve, is a superb islet to discover in a day from the town of Cul-de-Sac. The islet is made up of 100 hectares of virgin vegetation.
The 3km long islet is completely deserted. The only inhabitants you will find there are iguanas, crabs, tortoises and a few goats.
To the west stretches a pretty beach where tourist excursions dock. To the south, a shallow lagoon protected by the coral reef.
It is possible to rent a boat from Cul-de-Sac or book a organized day by catamarann.