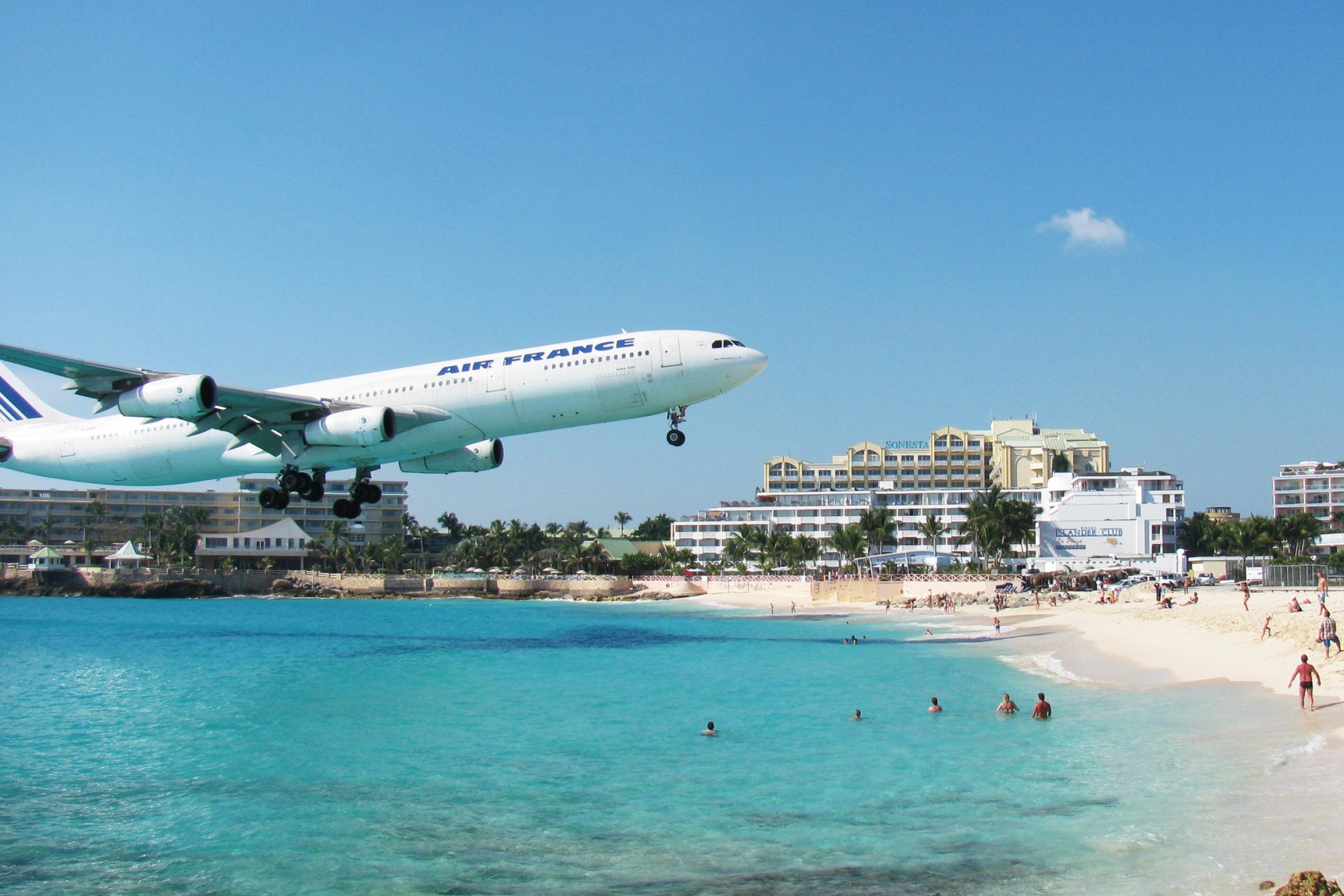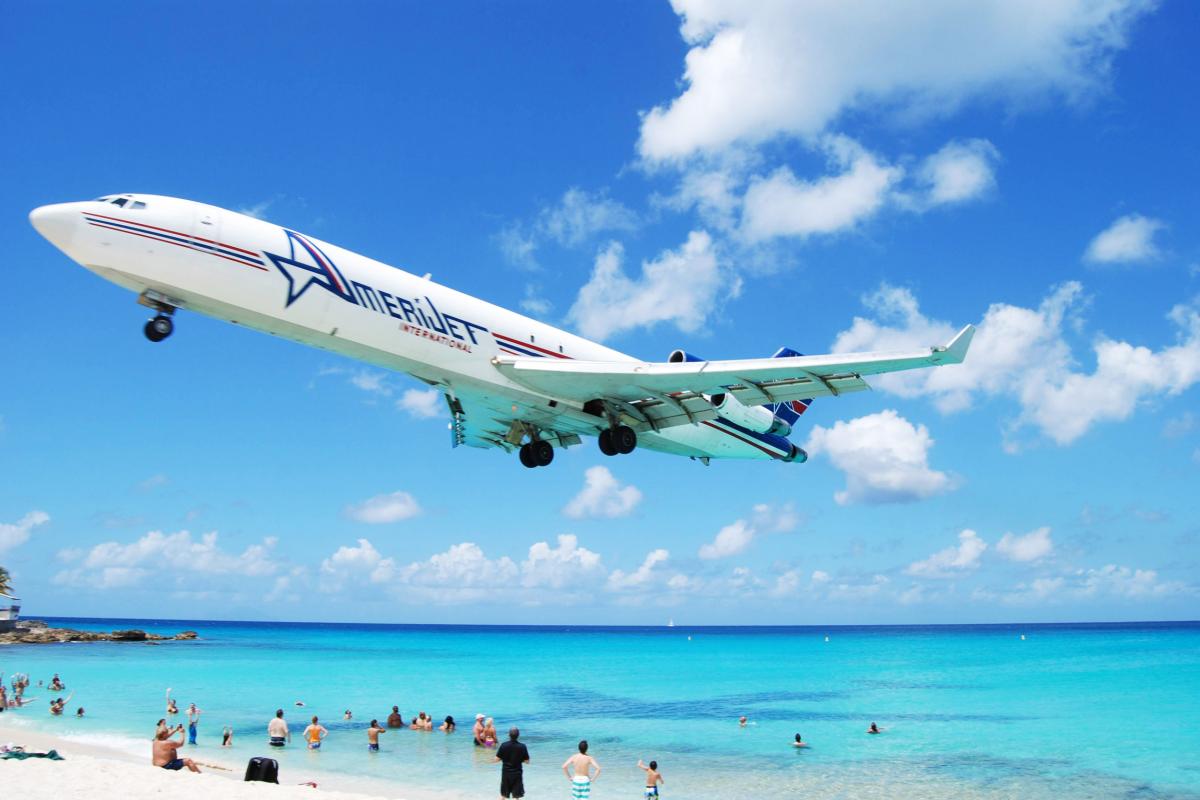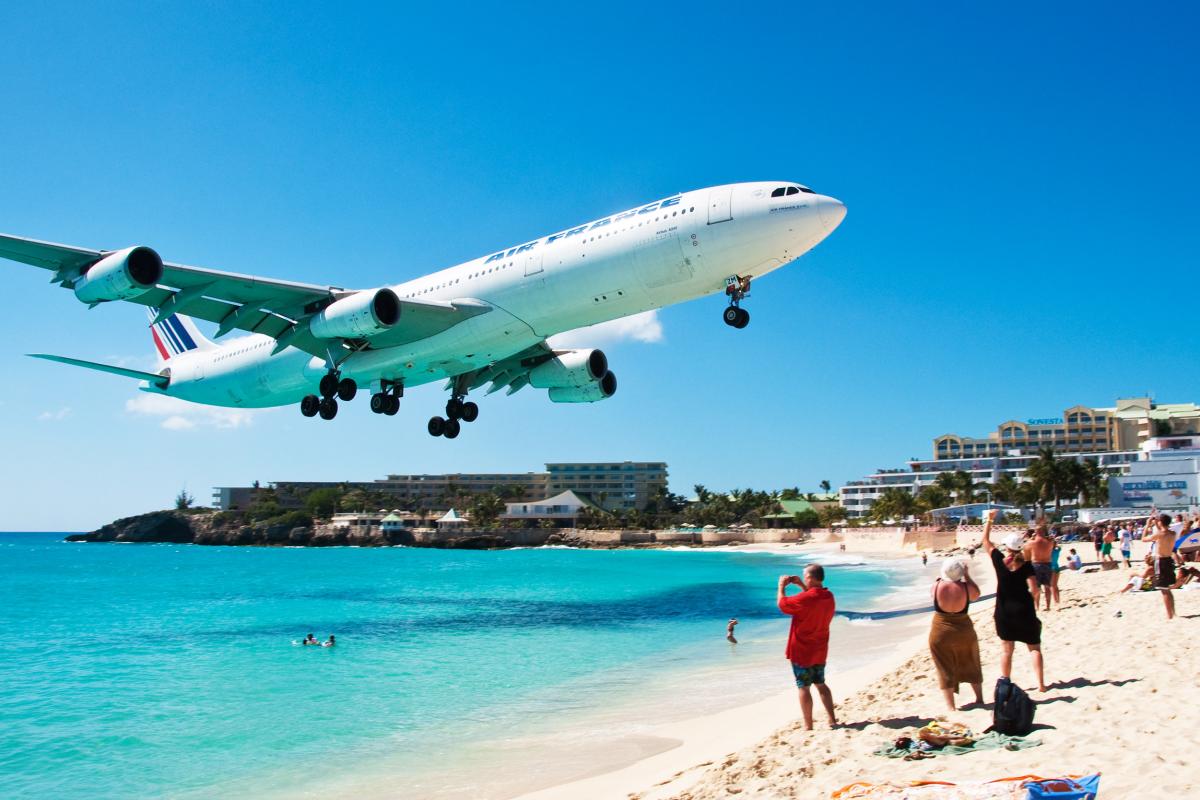 Maho beach
Philipsburg
Beach made famous by its location near Princess Juliana International Airport. Go to this beach to witness the landing and take-off of the large carriers. Arrival times are posted on a surfboard! 
Beware of the jet engine reactors. Your towel and umbrella can fly away!
You can rent sun beds here. Maho Beach has a turquoise water.
You can even sit at the terrace of the Sunset Grill Bar to watch the attraction.
Spectacle guaranteed for the enthusiasts of planes but also for the curious ones!