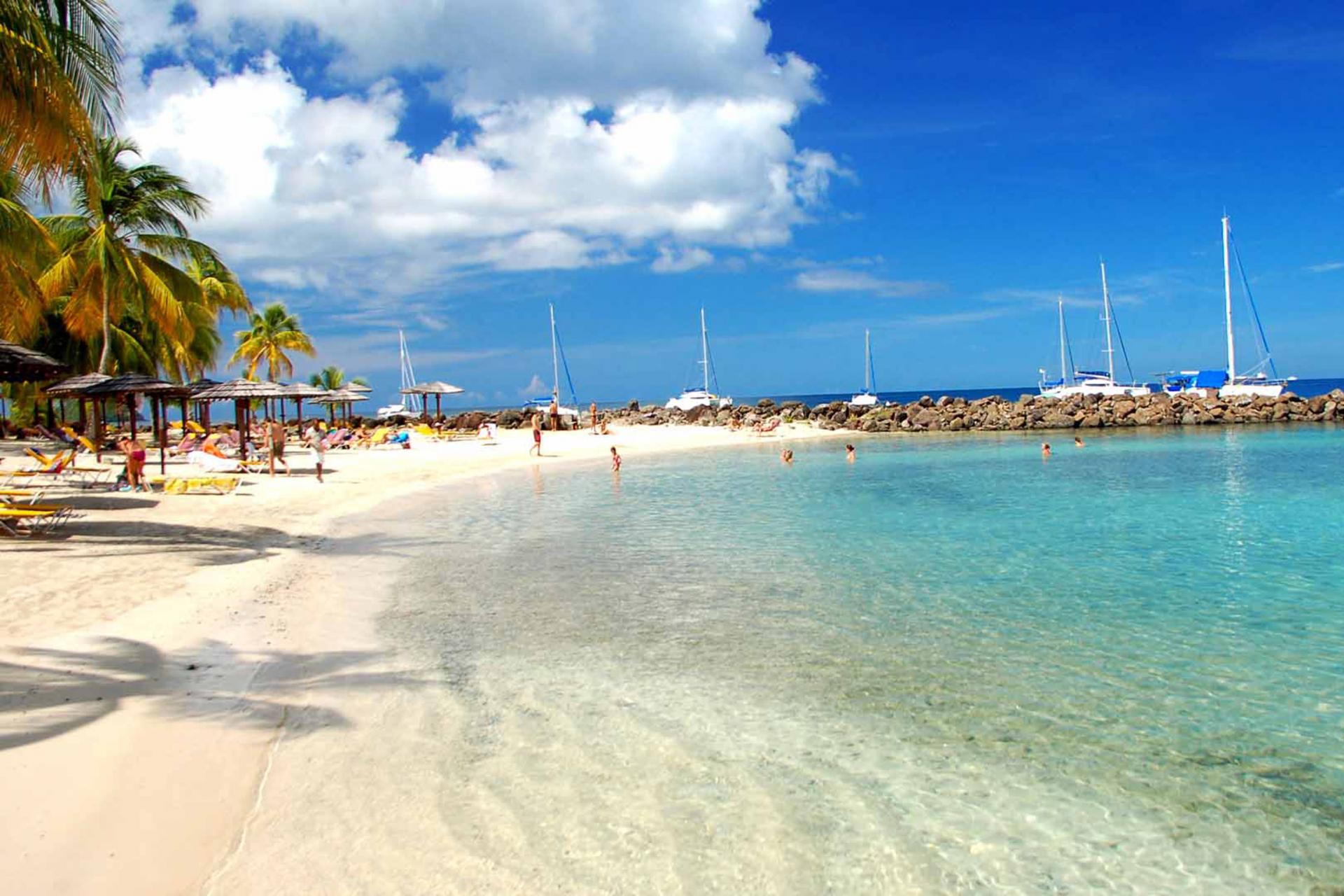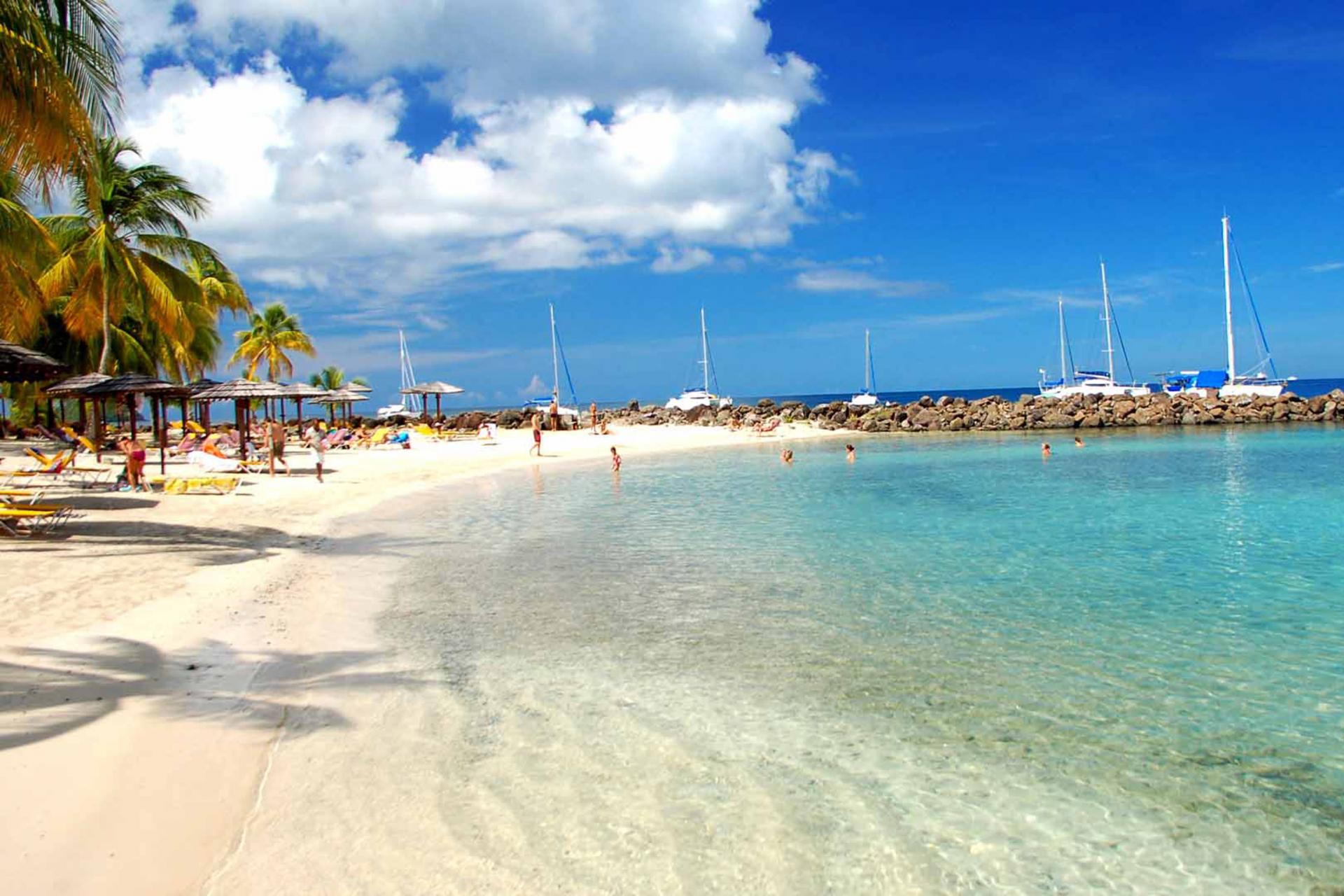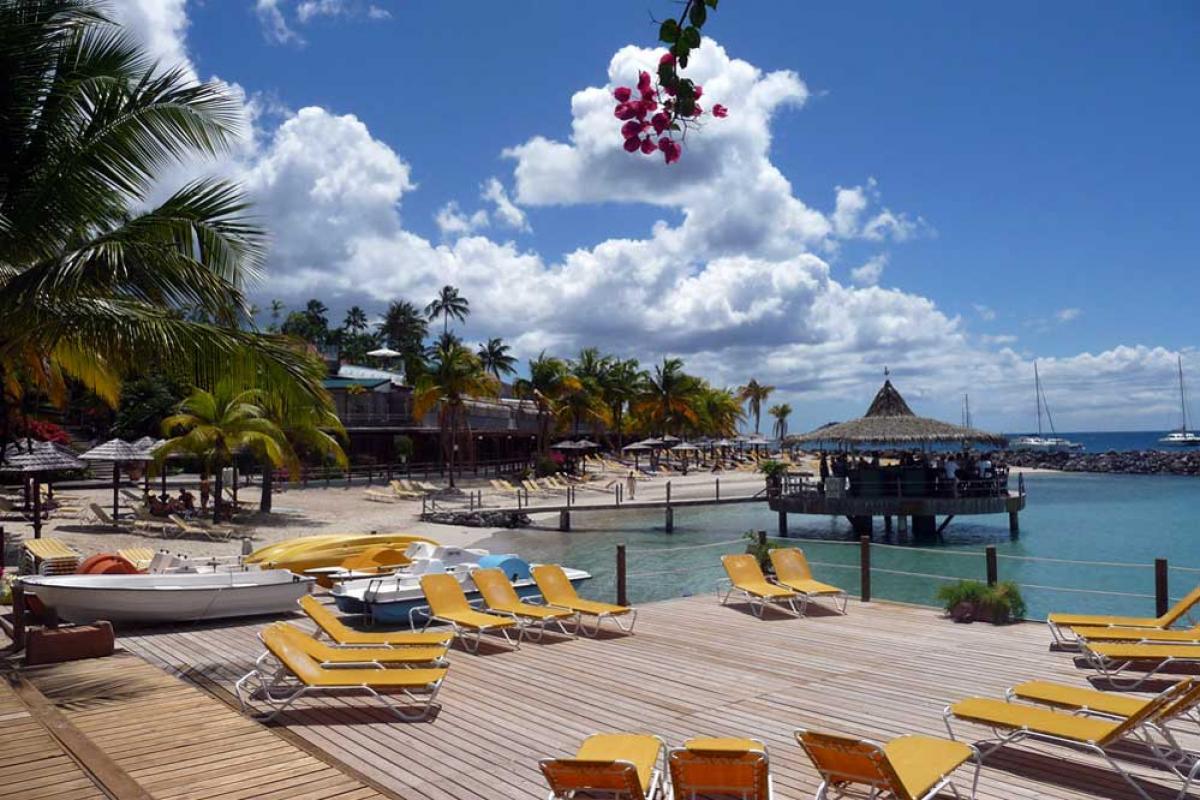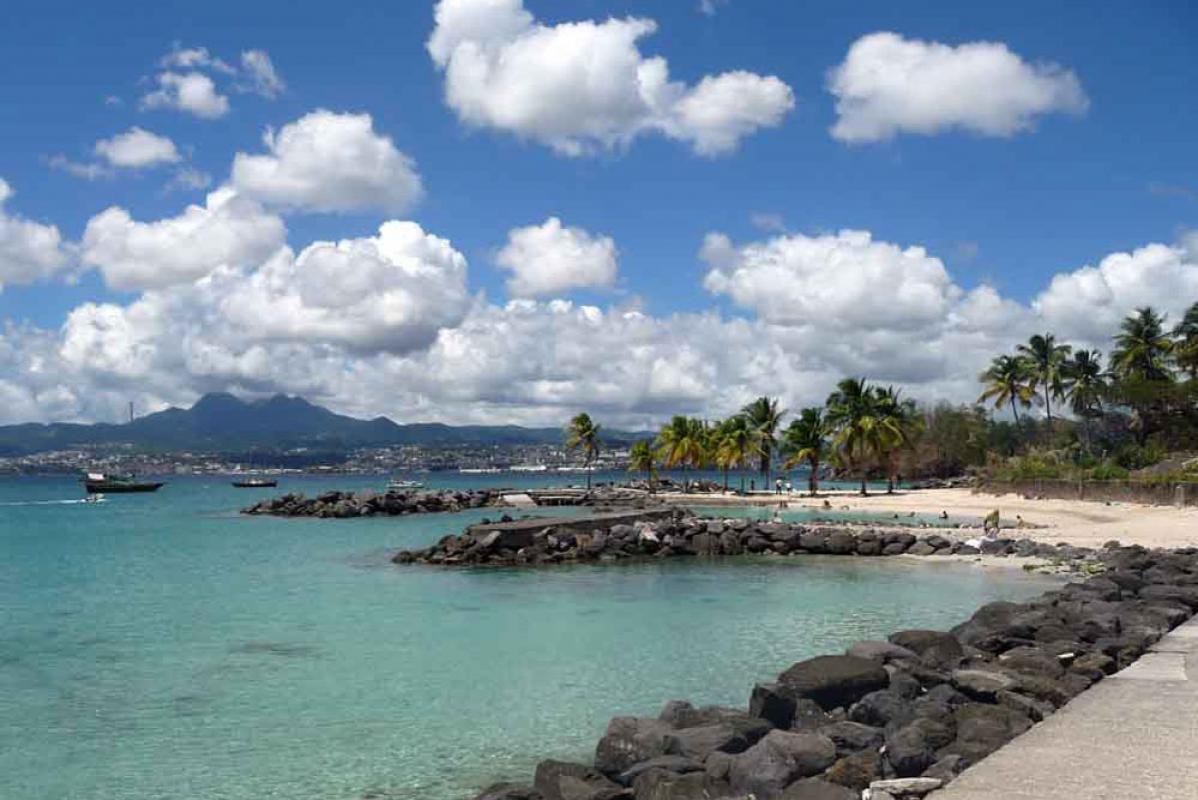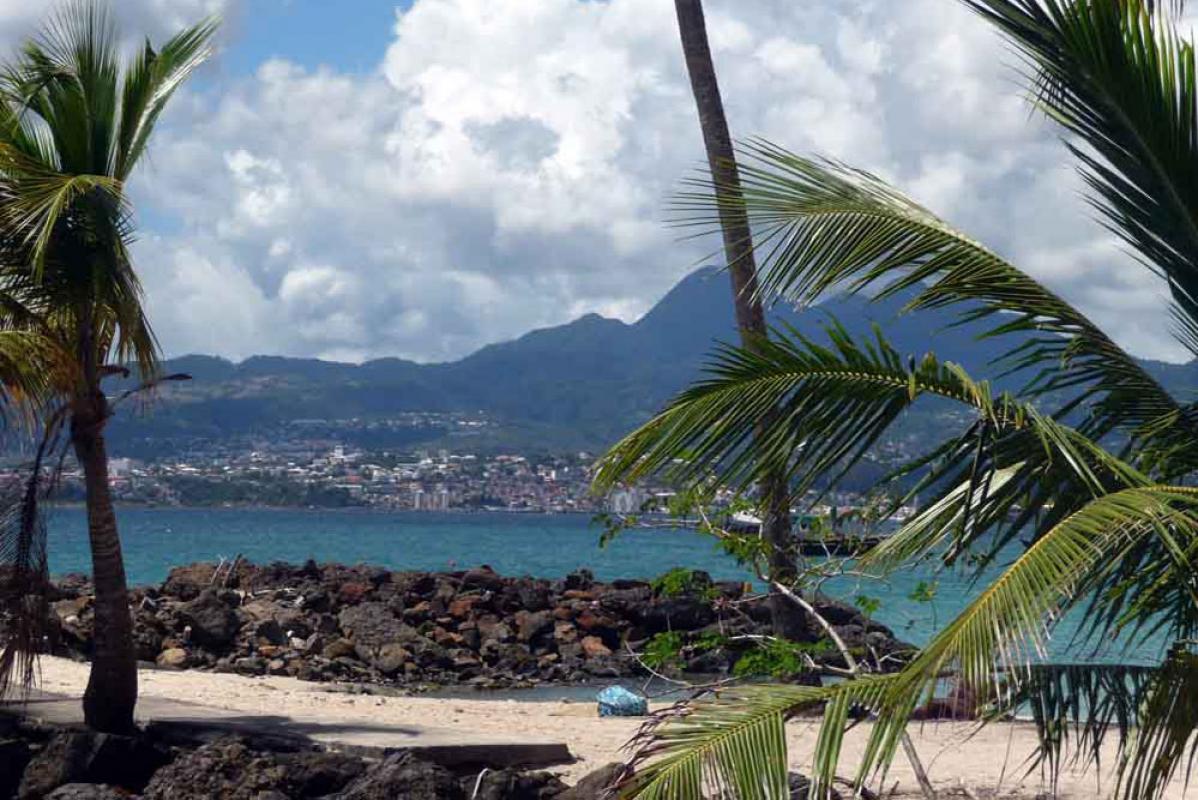 Pointe du Bout beach
Les Trois Ilets
Pointe du Bout Trois Ilets Martinique: Pictures and description
Offering a beautiful panorama of Fort de France and its bay, the small artificial beaches of The Pointe du Bout Beach at the Trois Ilets are in the immediate vicinity of hotels, restaurants and shops.
Although some people may criticize these beaches for a lack of authenticity due to their artificial nature, there is no denying that their white sand and crystal clear waters make them attractive. You'll find most of these beaches equipped with lounge chairs, umbrellas, or even charming "floating bars" where you can enjoy a refreshing drink while lounging in the water
Where to walk around Pointe du Bout?
The Pointe du Bout, although having a rather recent character, is home to a dynamic Creole village, where housing, shops, bars and restaurants mingle. It is an essential shopping place for visitors looking for souvenirs of Martinique. The village is pleasant to explore both day and night, with a lively atmosphere that reigns constantly.
What activities at Pointe du Bout?
If you are a fan of water activities, The Pointe du Bout is also the ideal place for you. You can choose from a diverse range of sea activities, whether you prefer calmer water sports, such as water skiing and pedal boating, or more exhilarating adventures, such as windsurfing, kitesurfing and catamaran sailing. The Pointe du Bout benefits from the very present wind in the bay of Fort de France. Several diving clubs are also present for scuba diving enthusiasts.
We offer many rentals at the Trois Ilets: Some selected apartment rentals but also numerous villa and house rentals