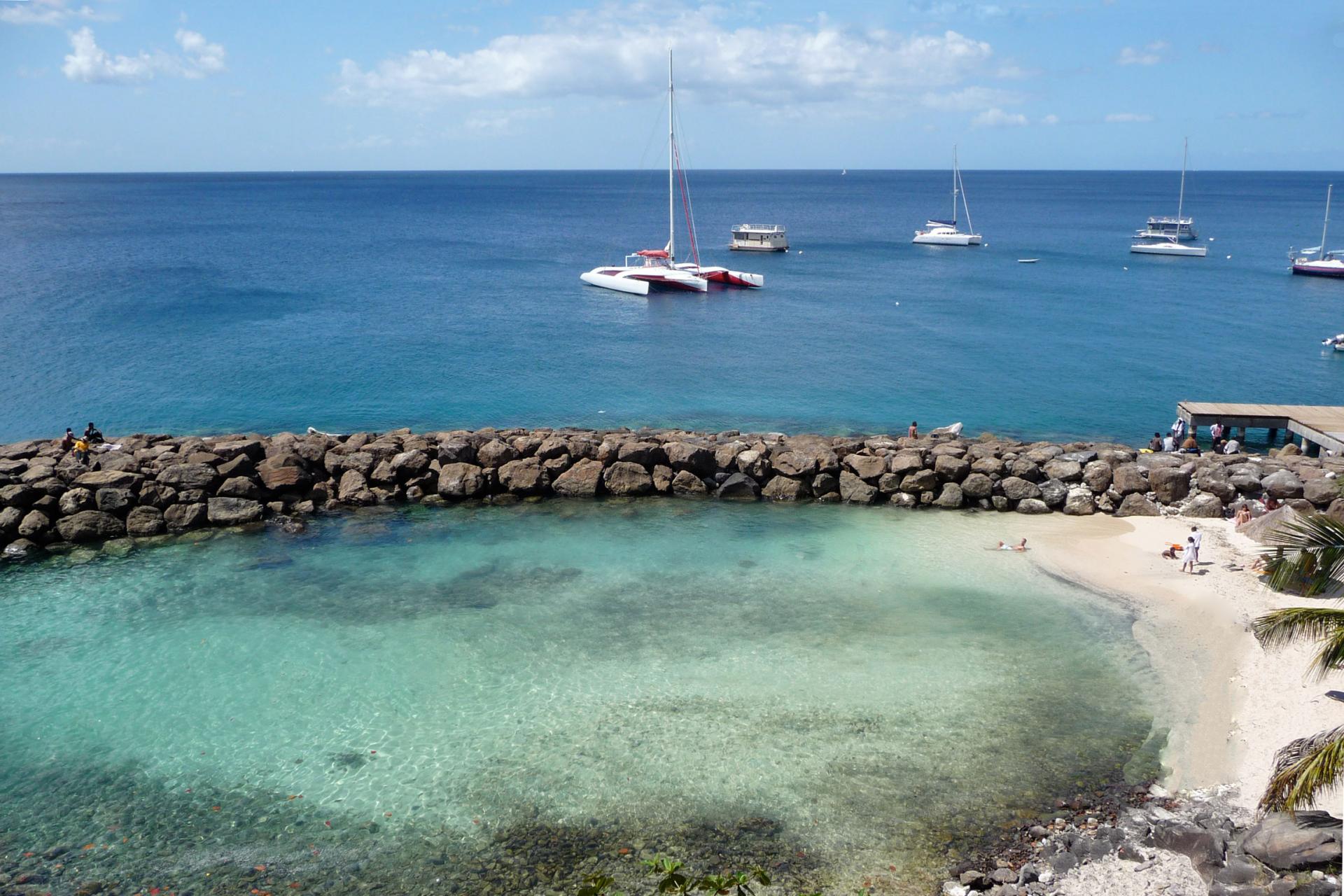 Beach of Batelière
Schoelcher
Batelière beach Martinique : Pictures and description
The Batelière Beach is a small beach in Schoelcher, directly adjacent to the renowned Hôtel Batelière. The hotel offers quality amenities, including a bar-restaurant with a panoramic view of the beach, where you can savor Creole and international dishes. It's an ideal place to relax and enjoy the local cuisine.
Available amenities include a bar-restaurant, umbrellas for shade, and a diving club for water sports enthusiasts. In addition to snorkeling, visitors can also enjoy various water activities such as windsurfing, kayaking, and jet-skiing, often provided by local providers.
To reach Batelière Beach from our villa rentals in Martinique, you'll need to head to Schoelcher, north of Fort-de-France, and follow the signs leading to Hôtel Batelière, which are clearly marked from the National Road. The main attraction for visitors at this beach is a lively bar.