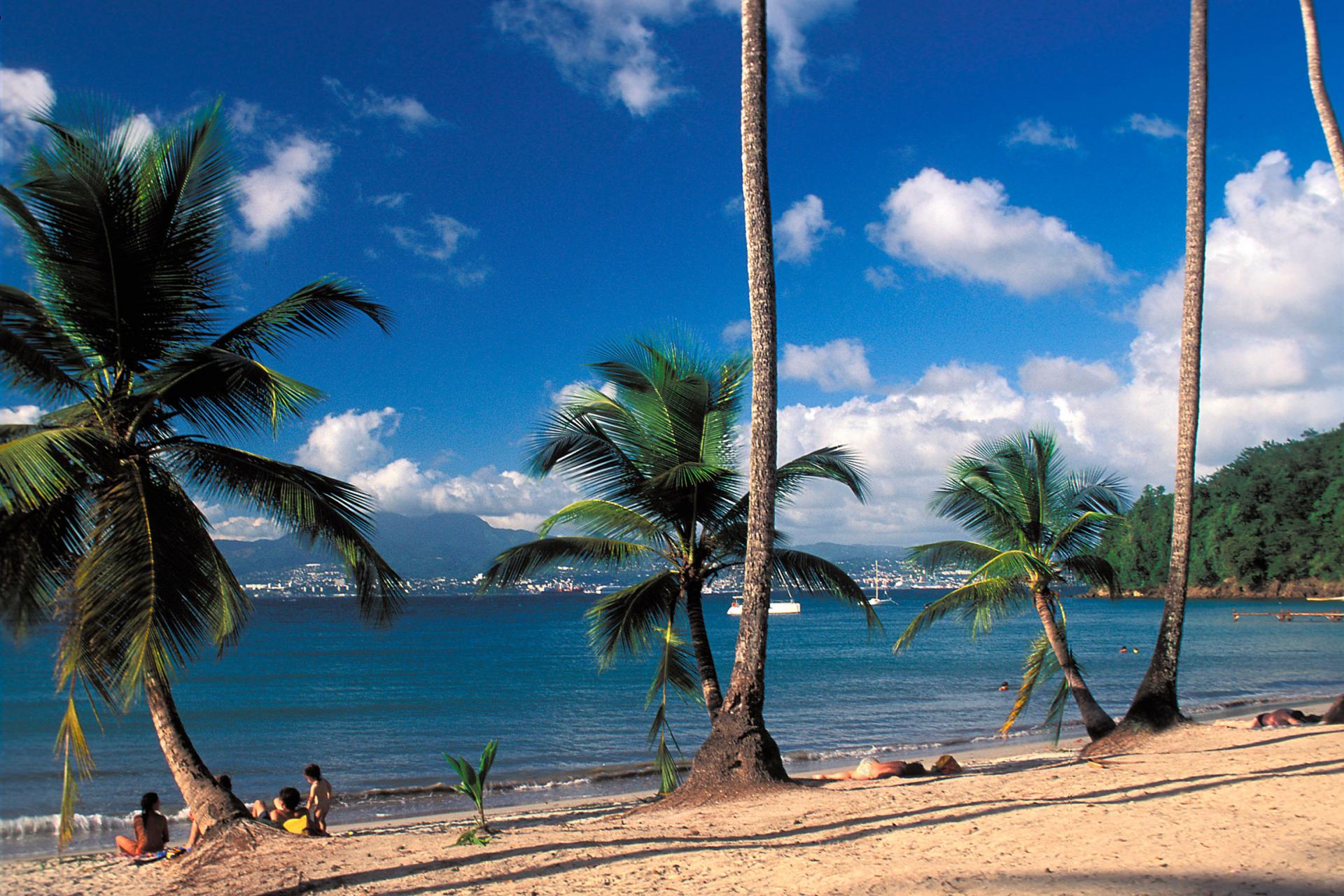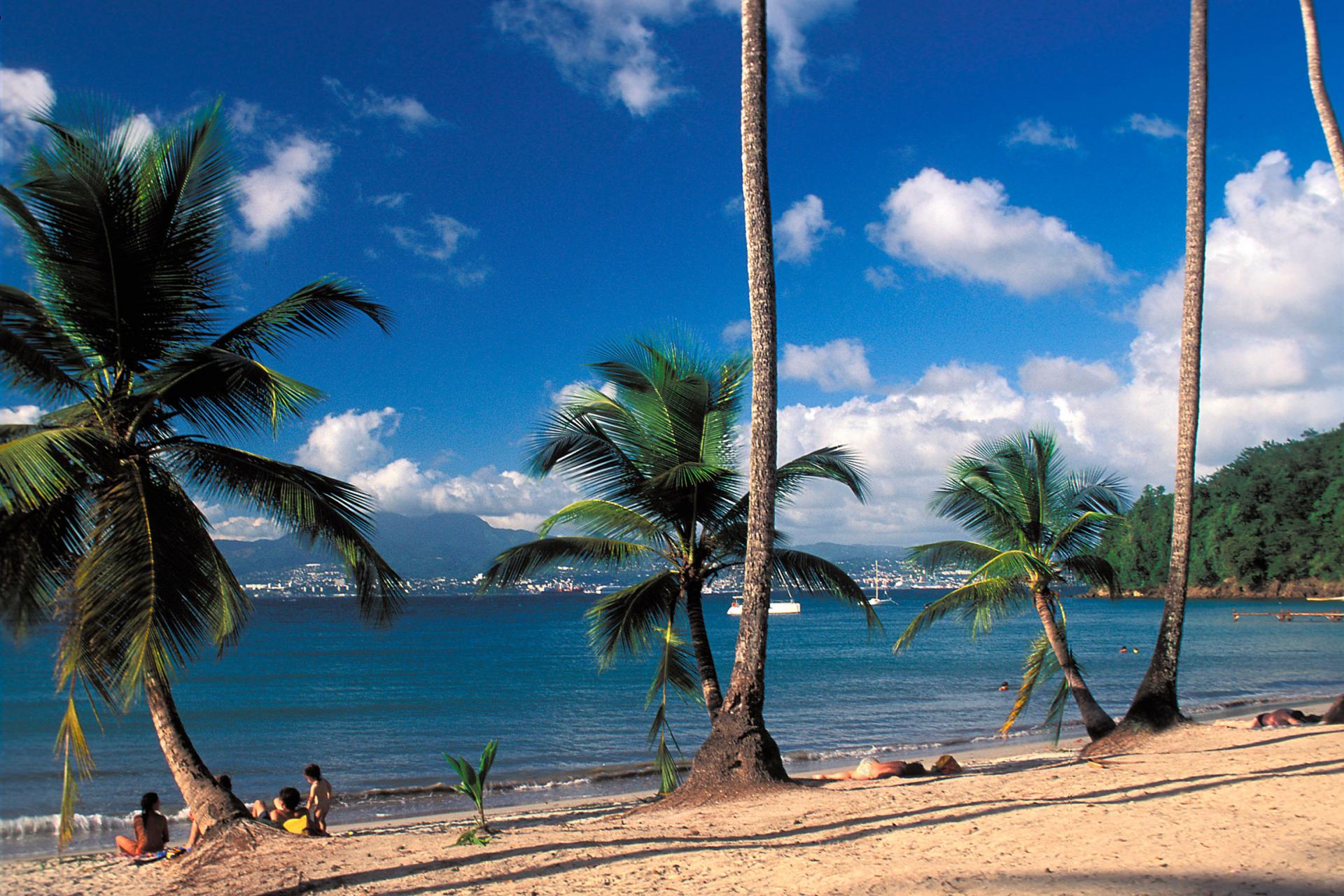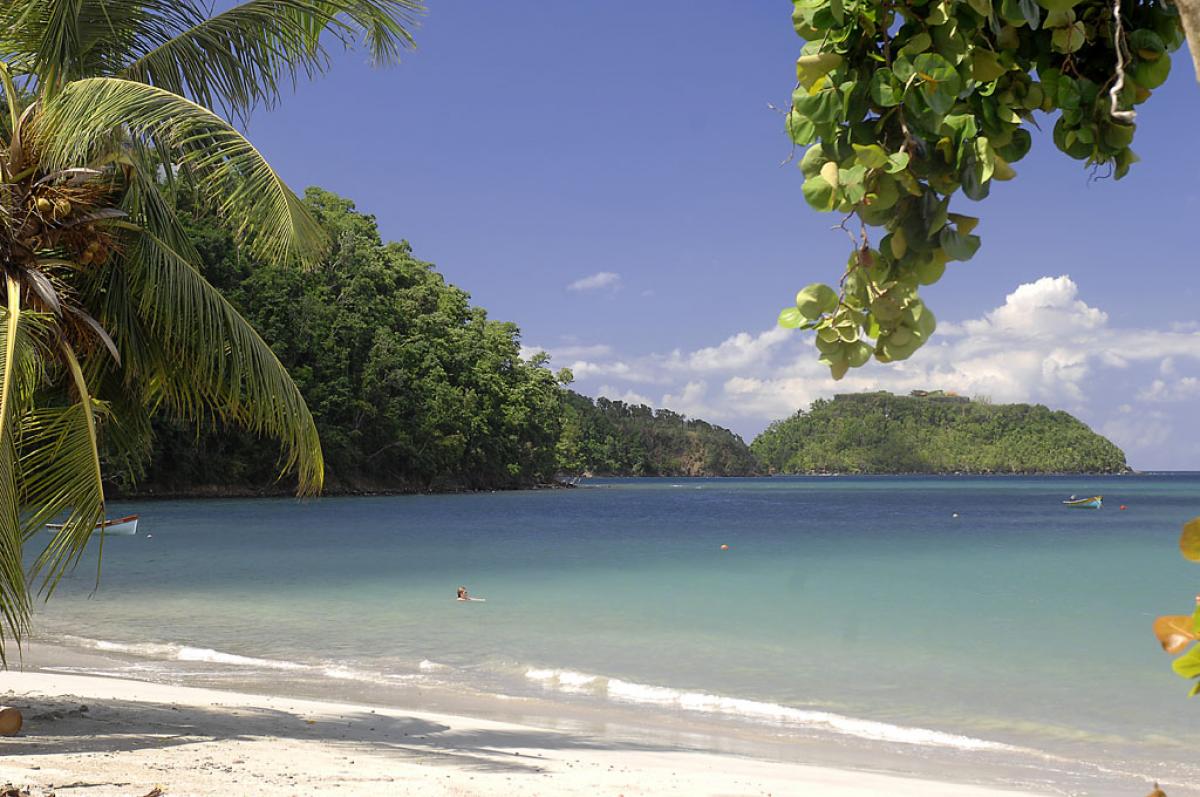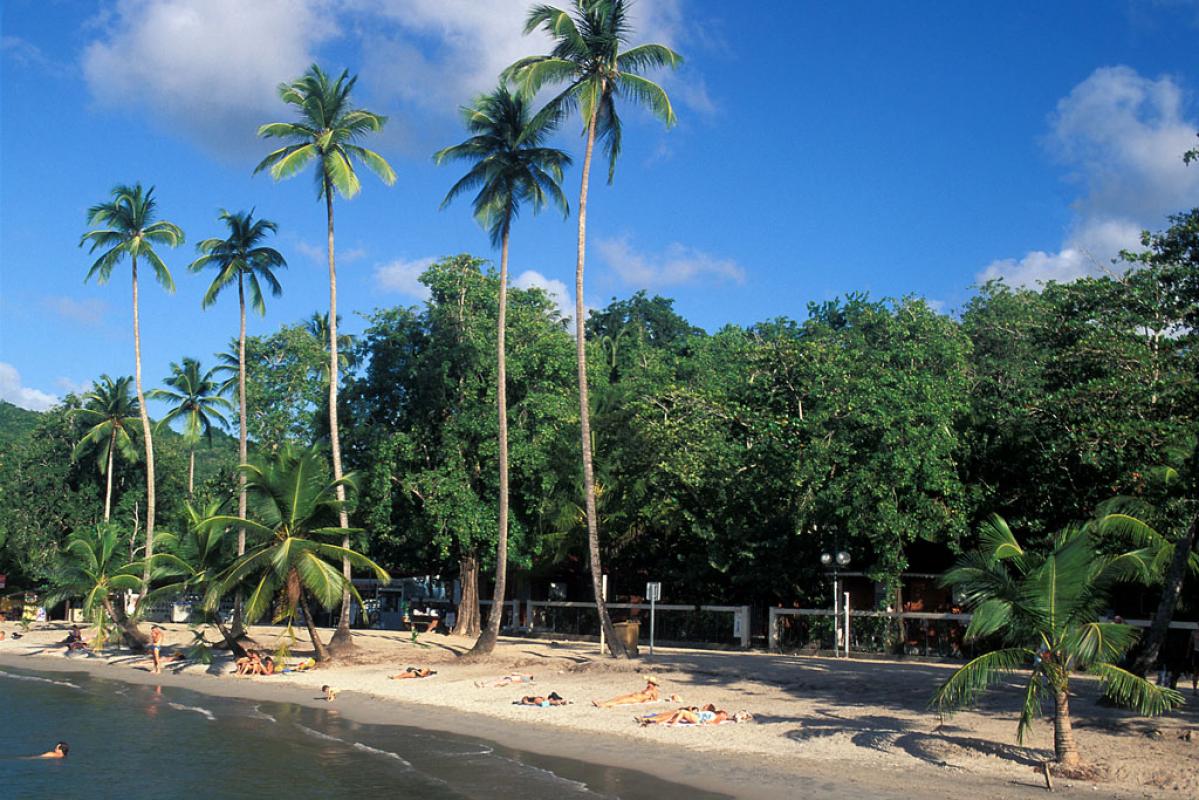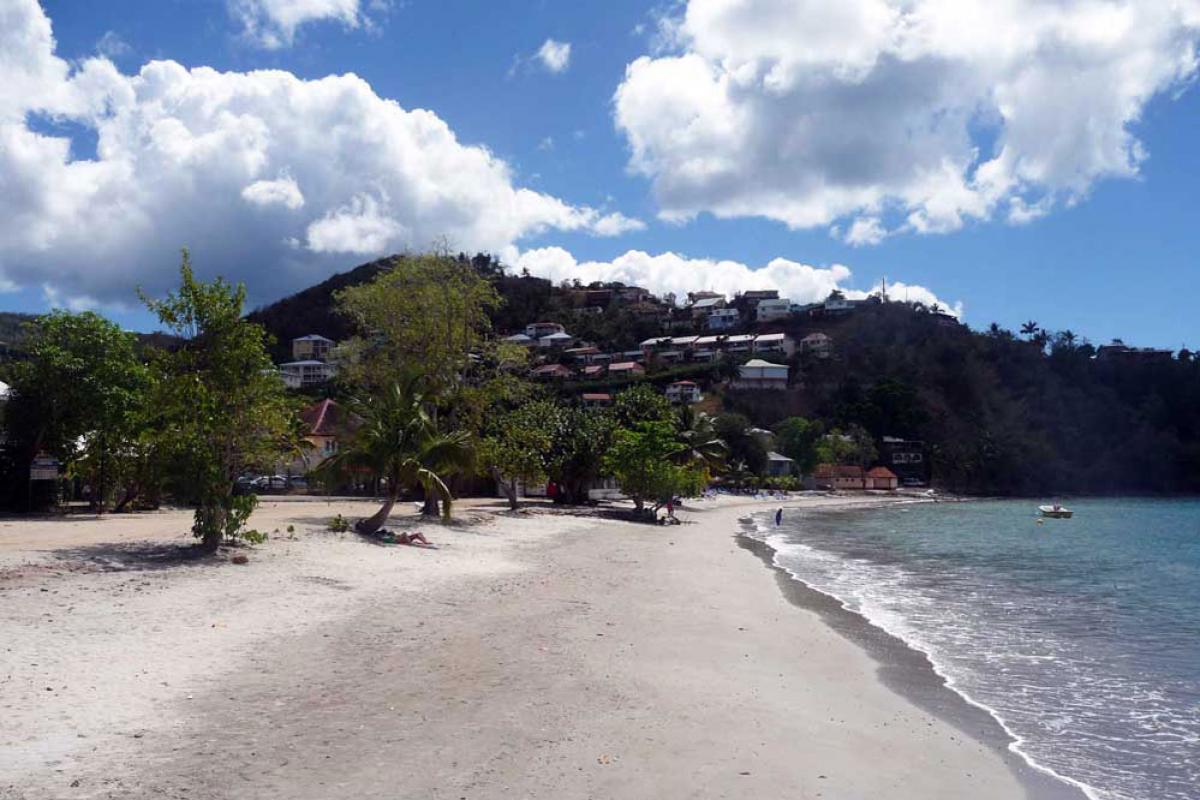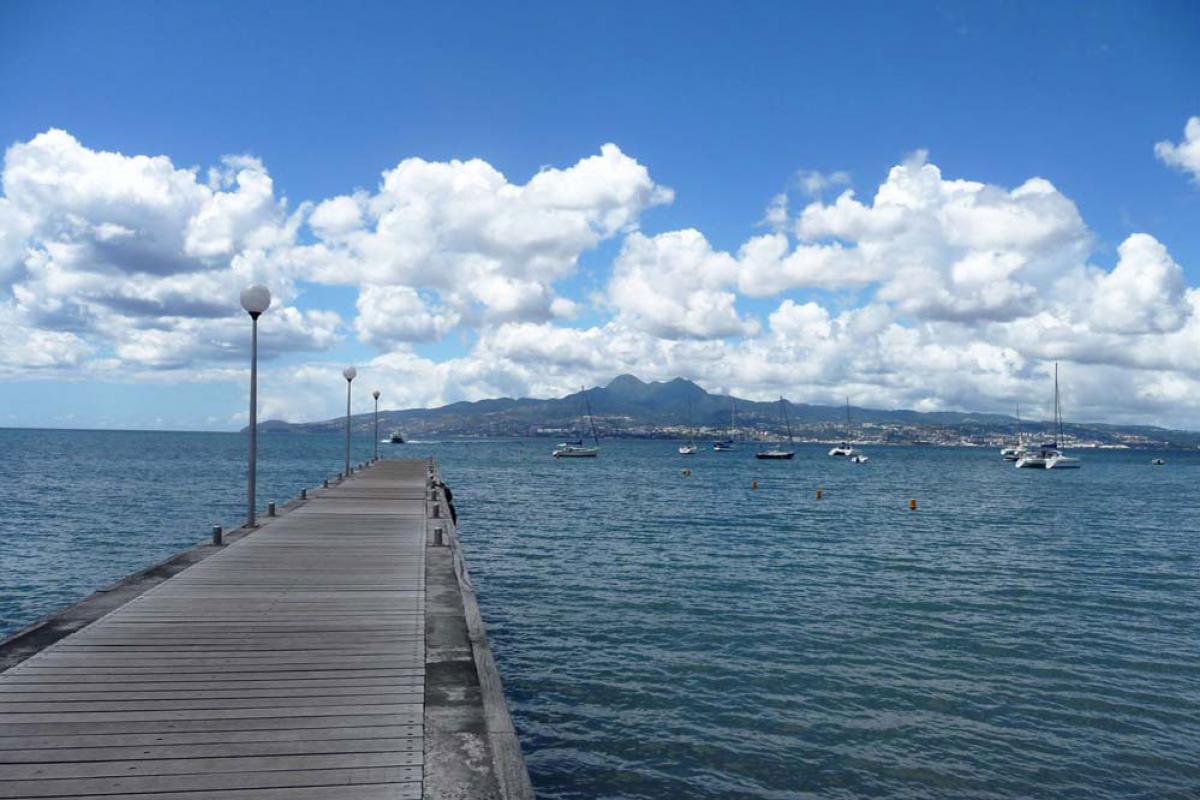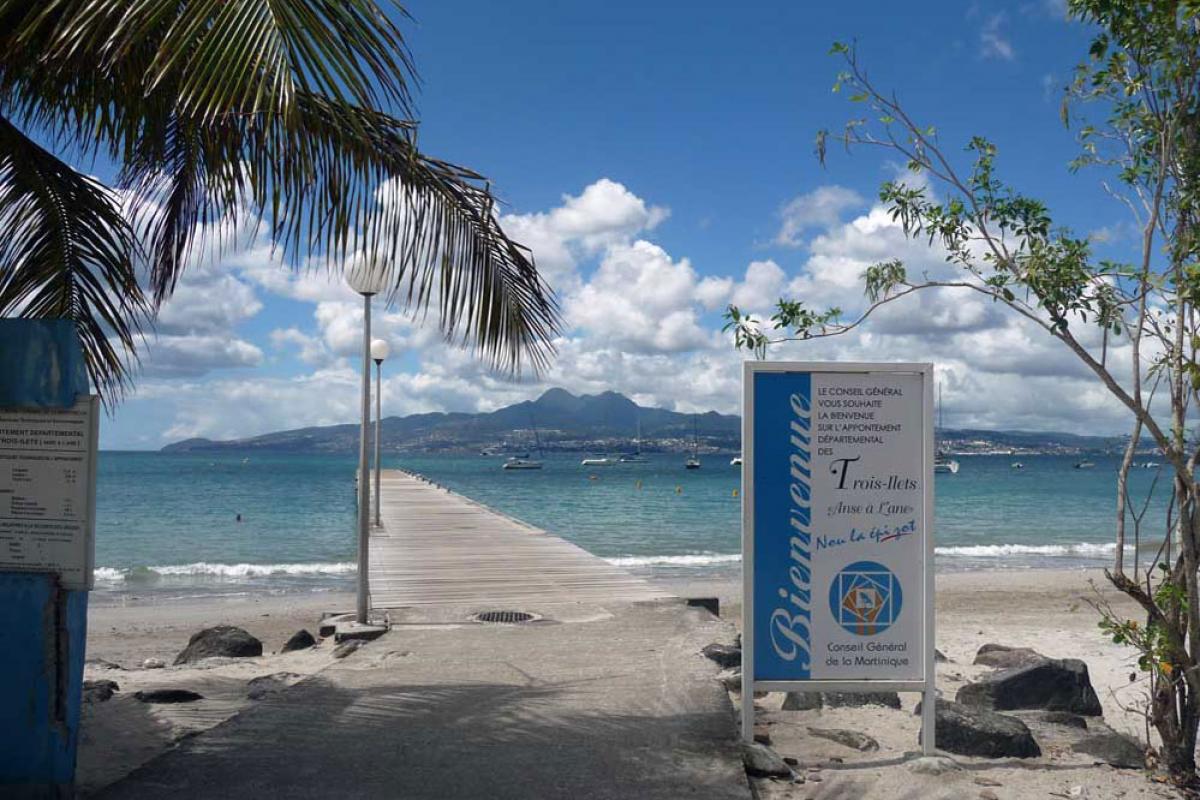 Anse à l'Ane beach
Les Trois Ilets
Although lined with small hotels and small beach restaurants, Anse à l'Ane beach has not lost much of its authenticity. The fine sand and water, usually quiet, are very suitable for children.
You will appreciate the panoramic view on the town of Fort de France (particularly pretty in the evening) and on the Ramiers small island.
 
Relatively spared during the week, Anse à l'Ane beach is busy at weekends. The beach is planted with trees and hence many shaded areas. Some small wooden shelters equipped with table and benches allow picnicking comfortably.