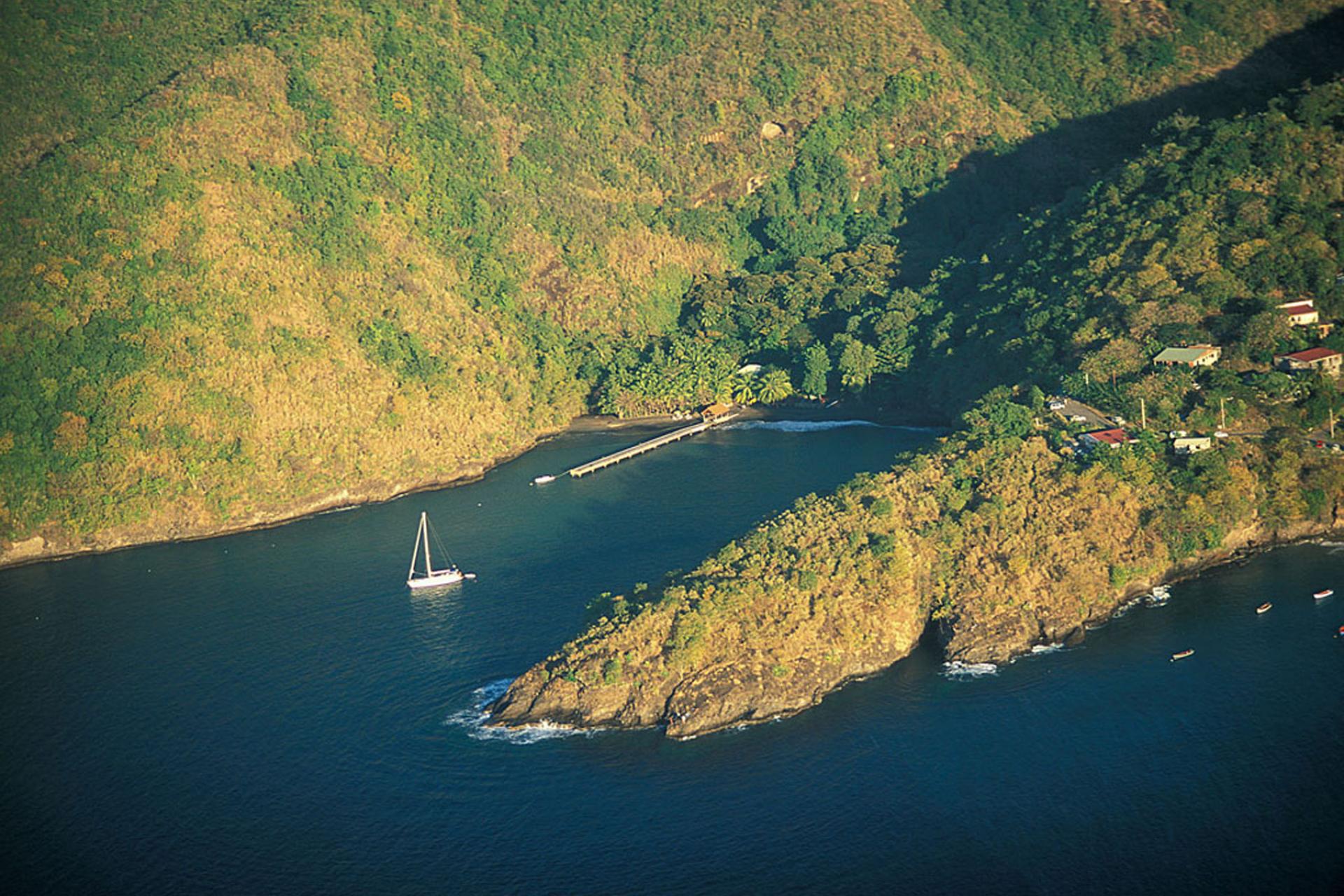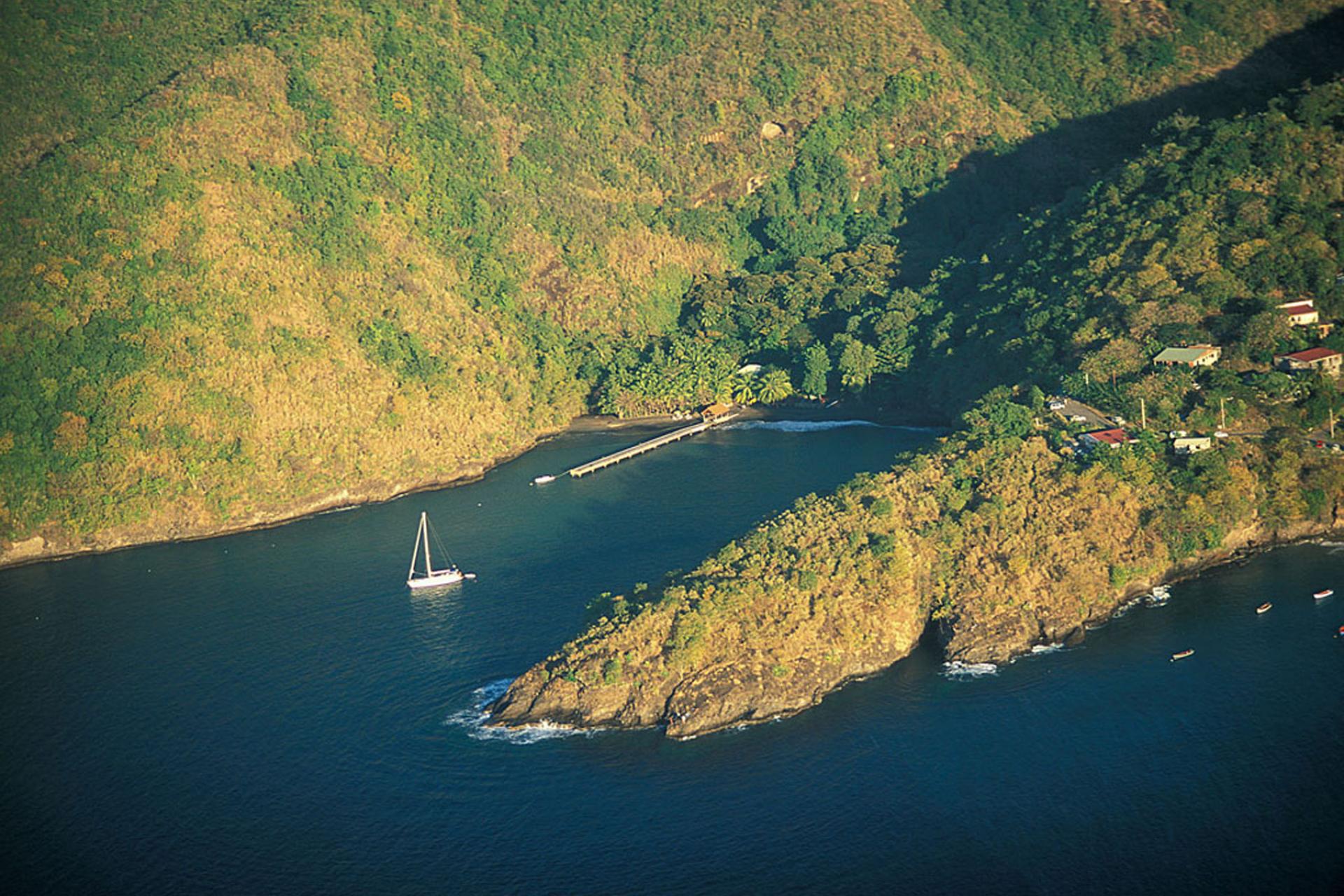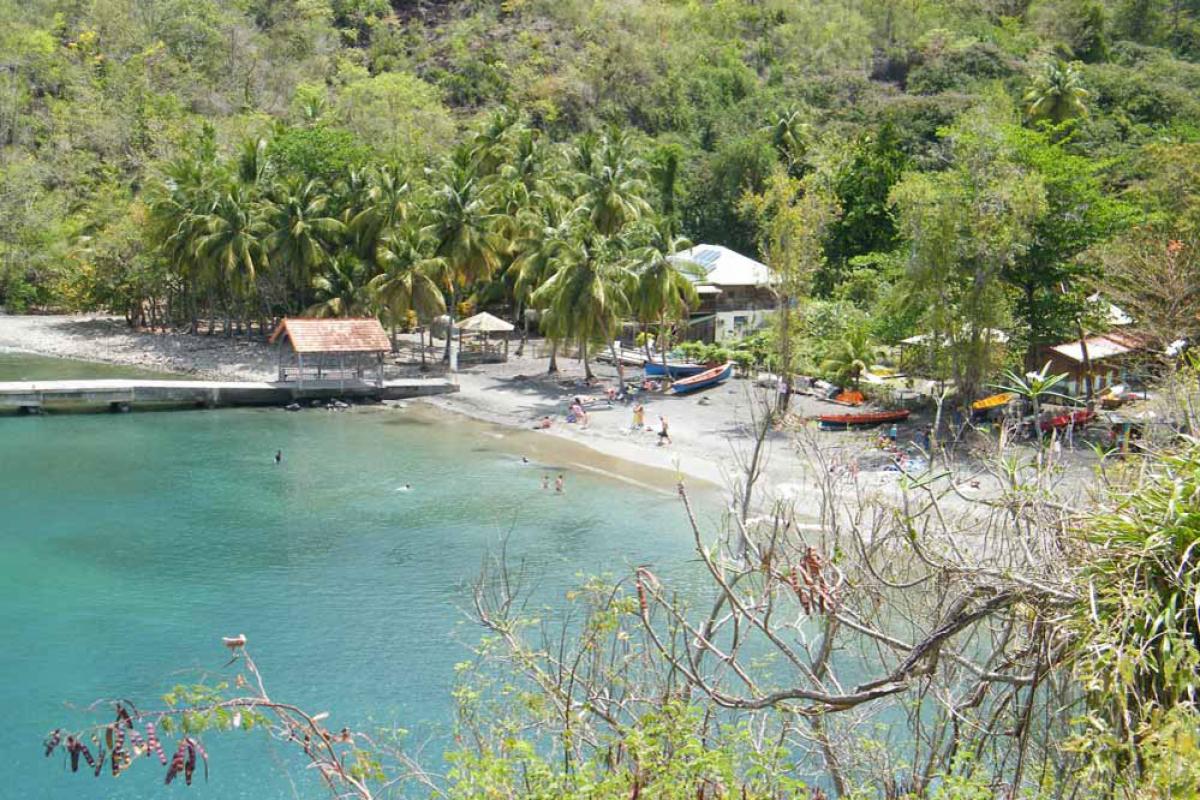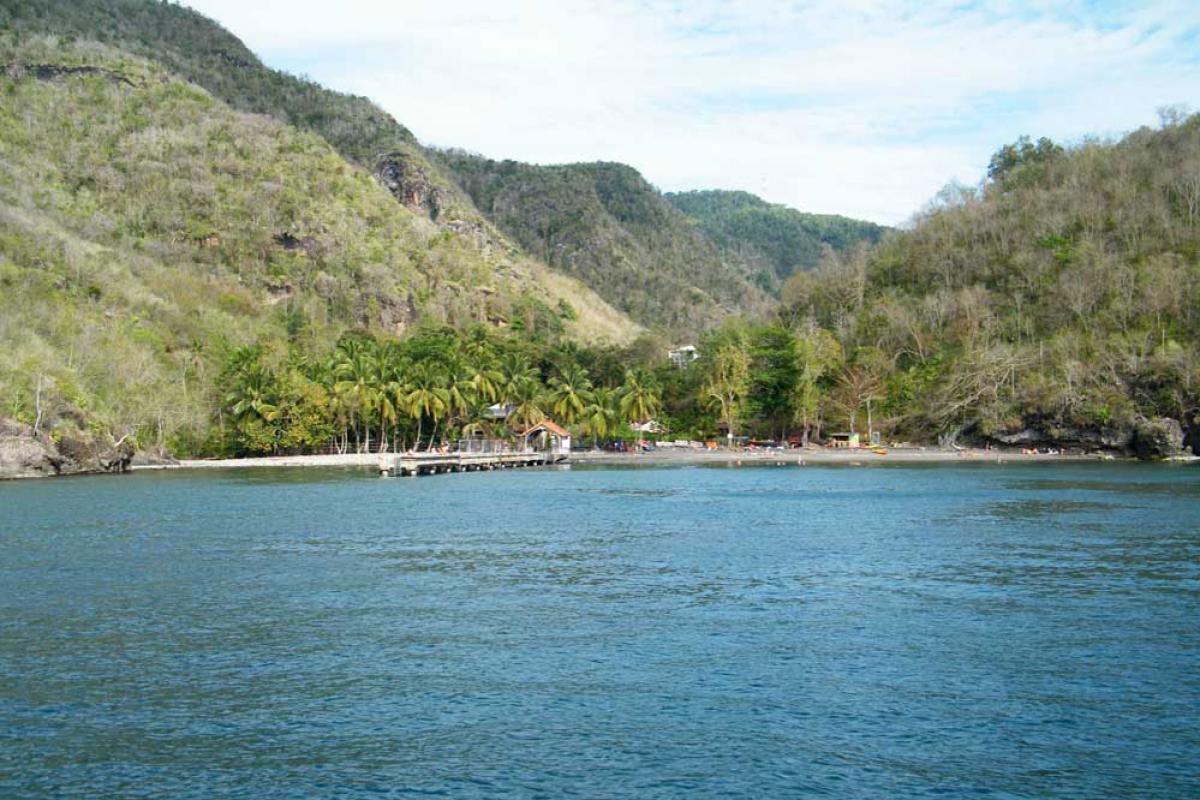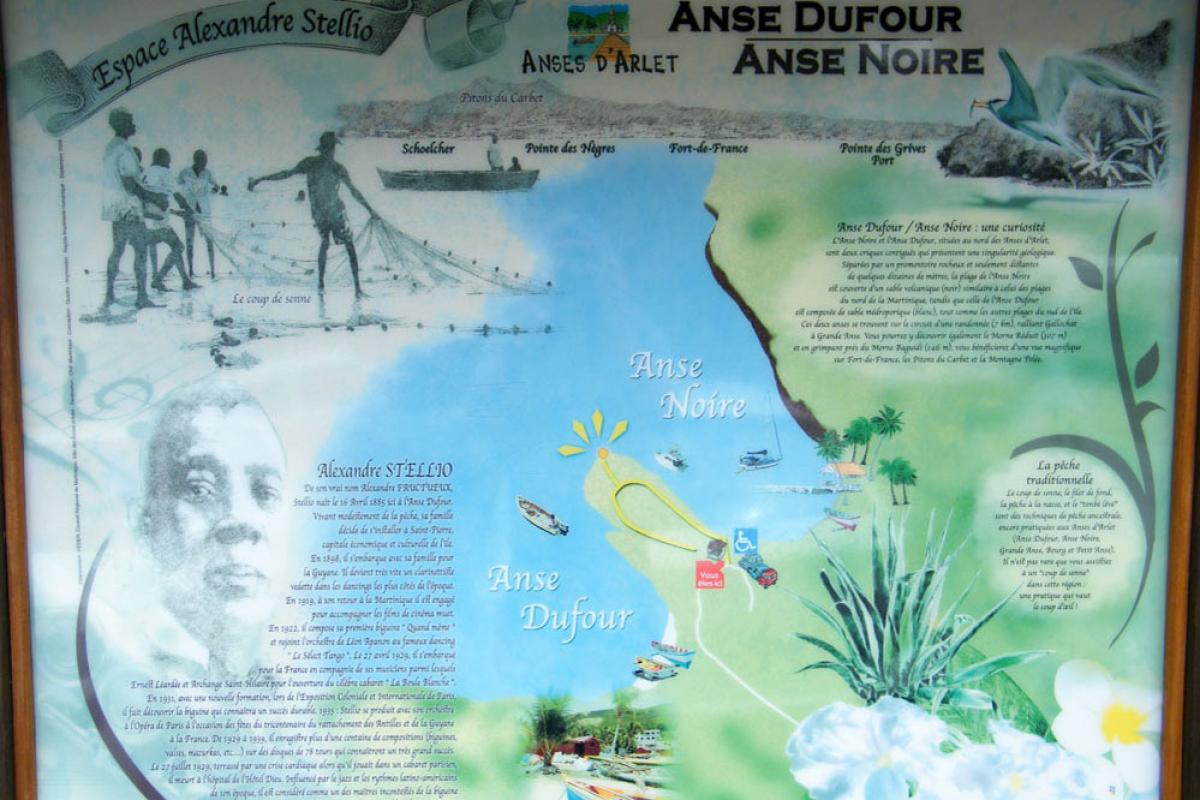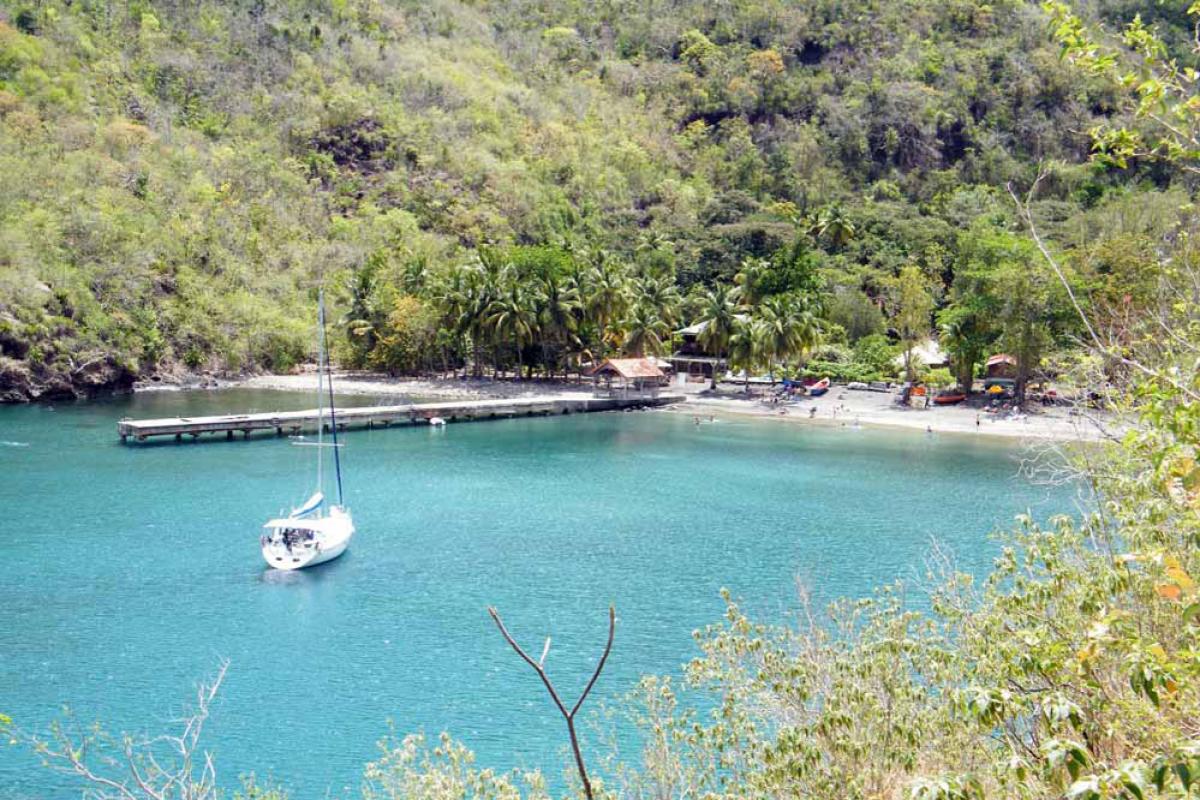 Anse Noire beach
Les Anses d'Arlet
Next to Anse Dufour beach, Anse Noire beach is more like a small cove than a wide beach. About 150 m long and nestled at the bottom of a large stairway of 130 steps, Anse Noire beach is not very attended.
Some fishermen's "gommiers" which are typical pirogues, fishing nets and fishermen traps drying, and behind under the trees the few bungalows of the only hotel.
 
The Anse Noire beach seabed is particularly beautiful and inhabited by particular corals, large tubular sponges and numerous small colored fish.
 
At Anse Noire beach as at Anse Dufour beach, you feel a bit out of time ... far from the beaten track.