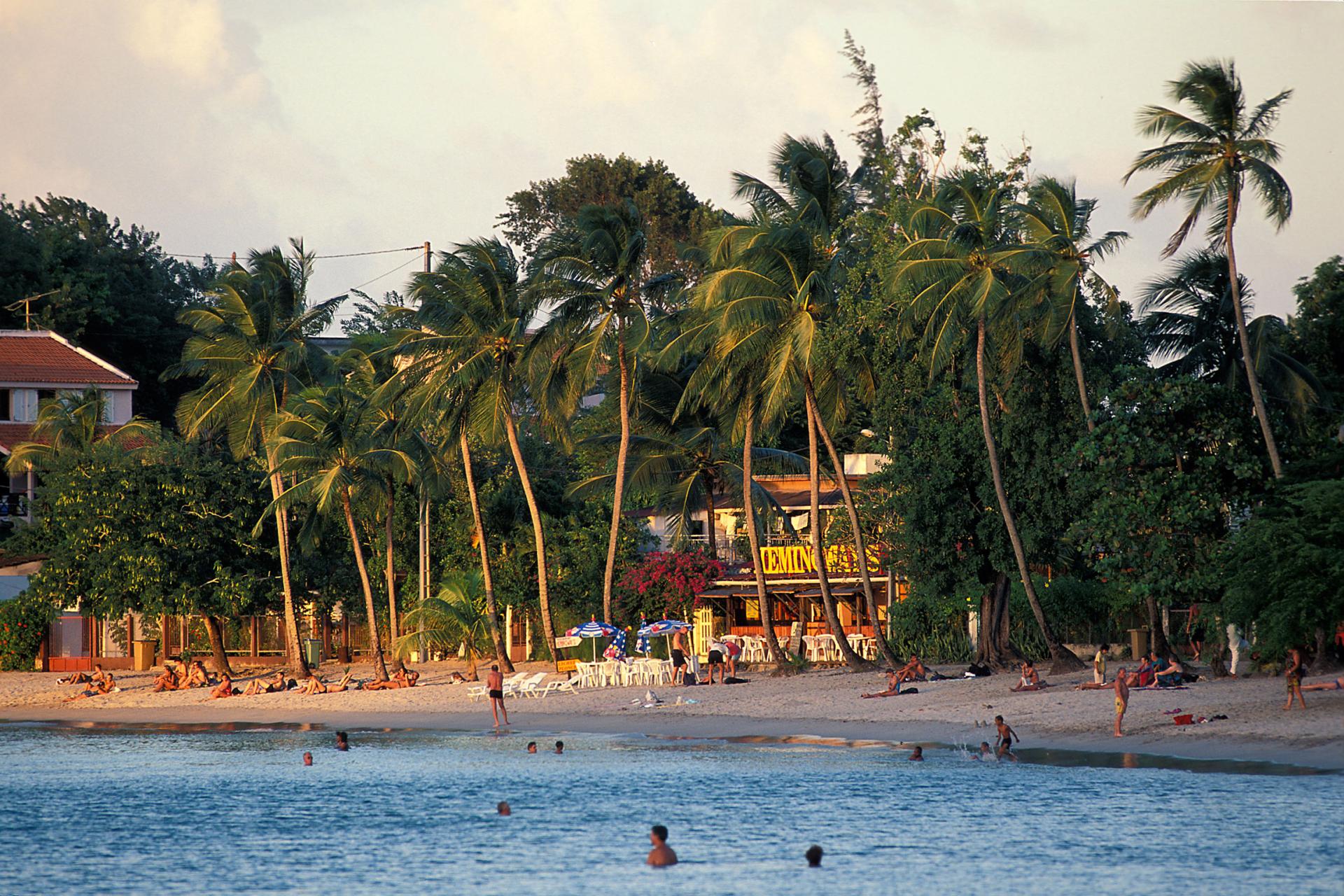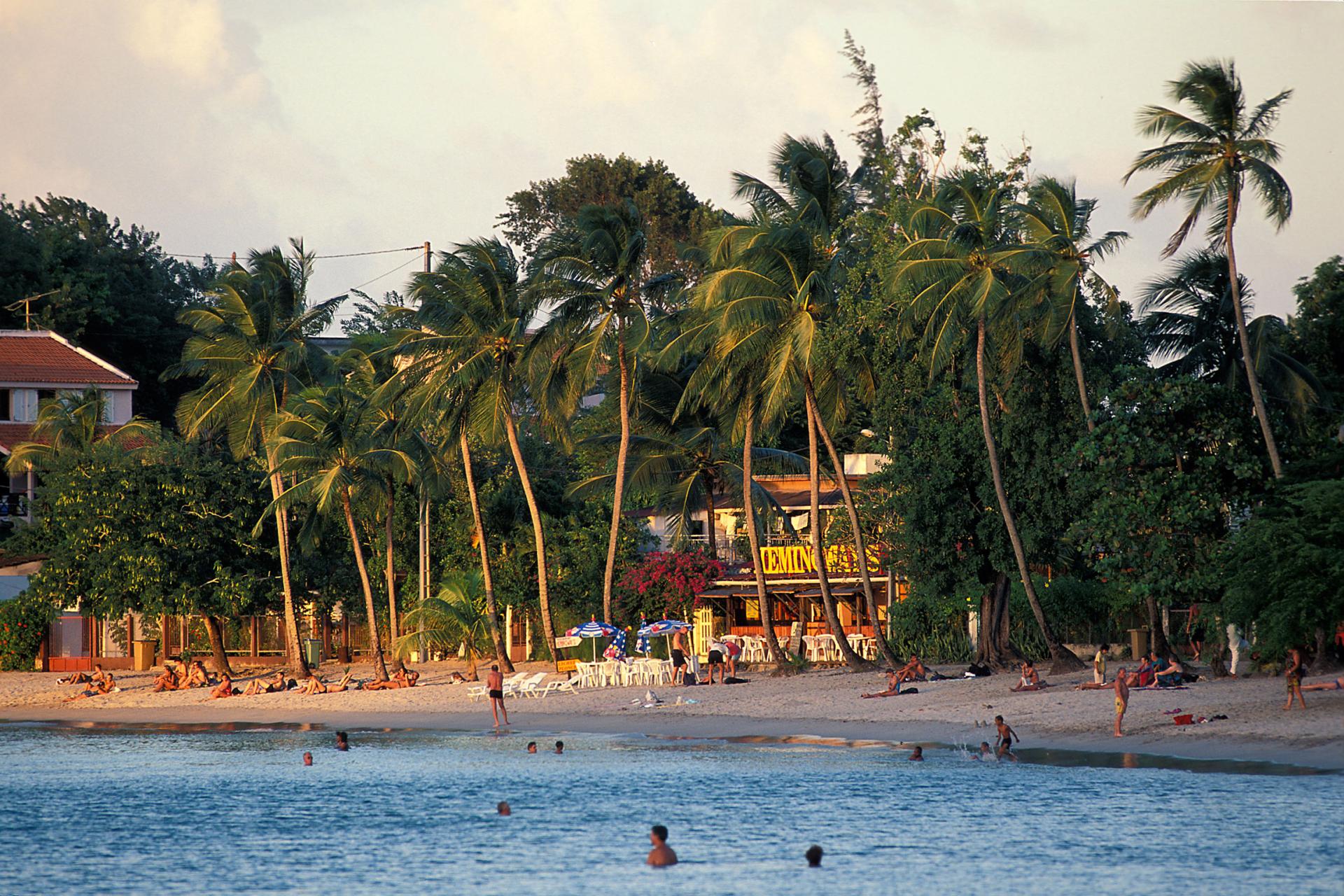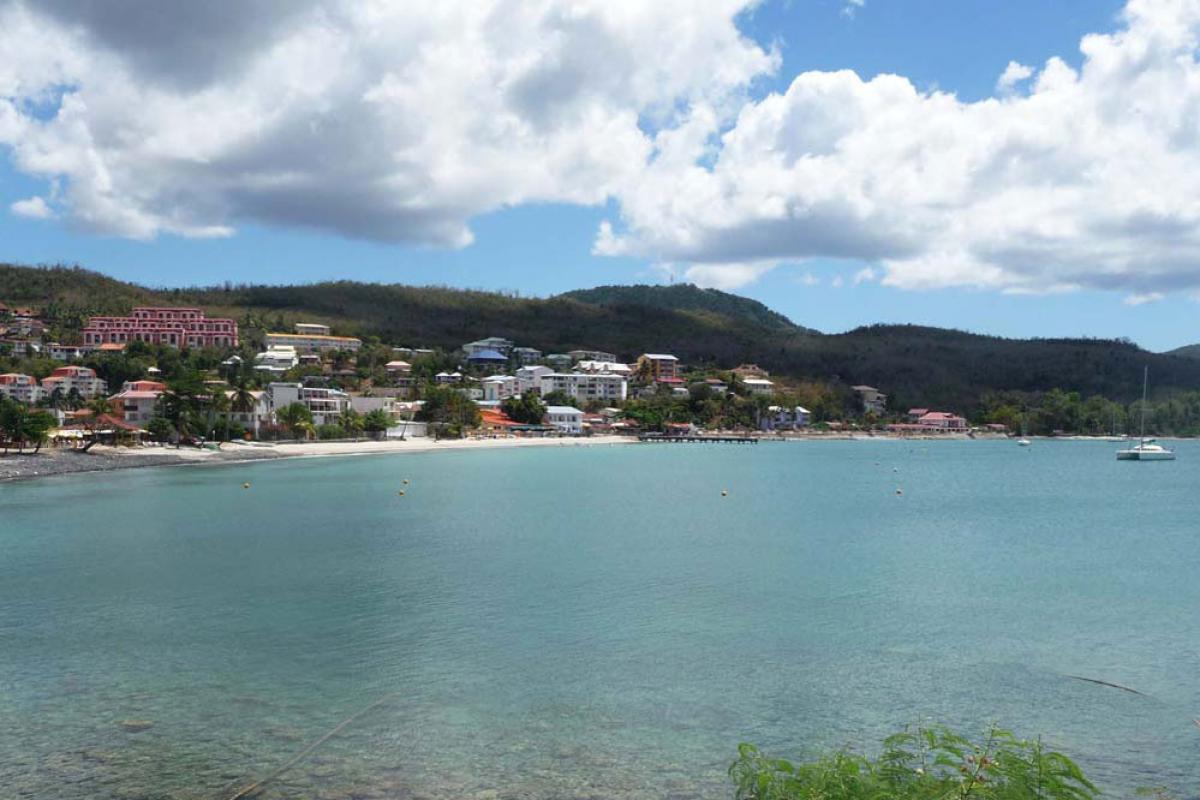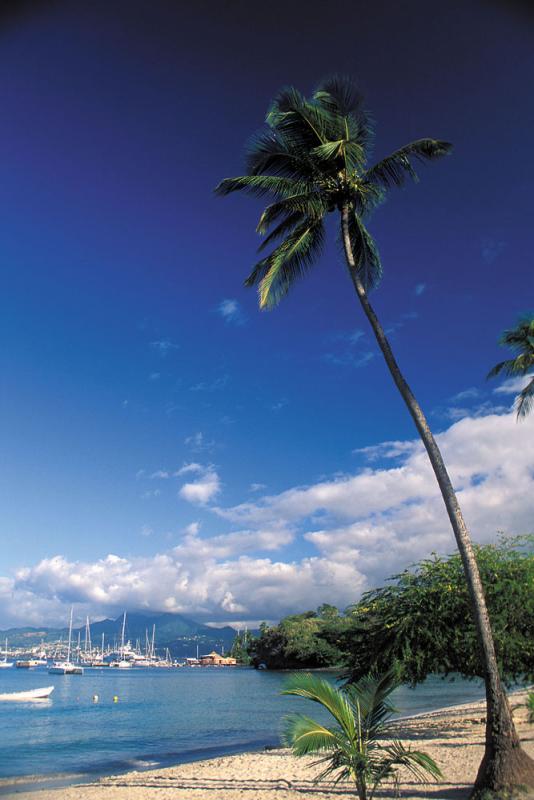 Anse Mitan beach
Les Trois Ilets
Anse Mitan is probably the most animated beach of Martinique. Its blond sand is lined with several hotels and restaurants with waterside terraces, enjoying a magnificent panorama over the bay of Fort-de-France.
Many families from Fort de France take the shuttle boat and settled there for the day. The youngest may also enjoy the evening. The music - Zouc, Ragga ... - is part of the atmosphere of the beach, day and evening.
 
Not wooded, the beach lacks in shade.