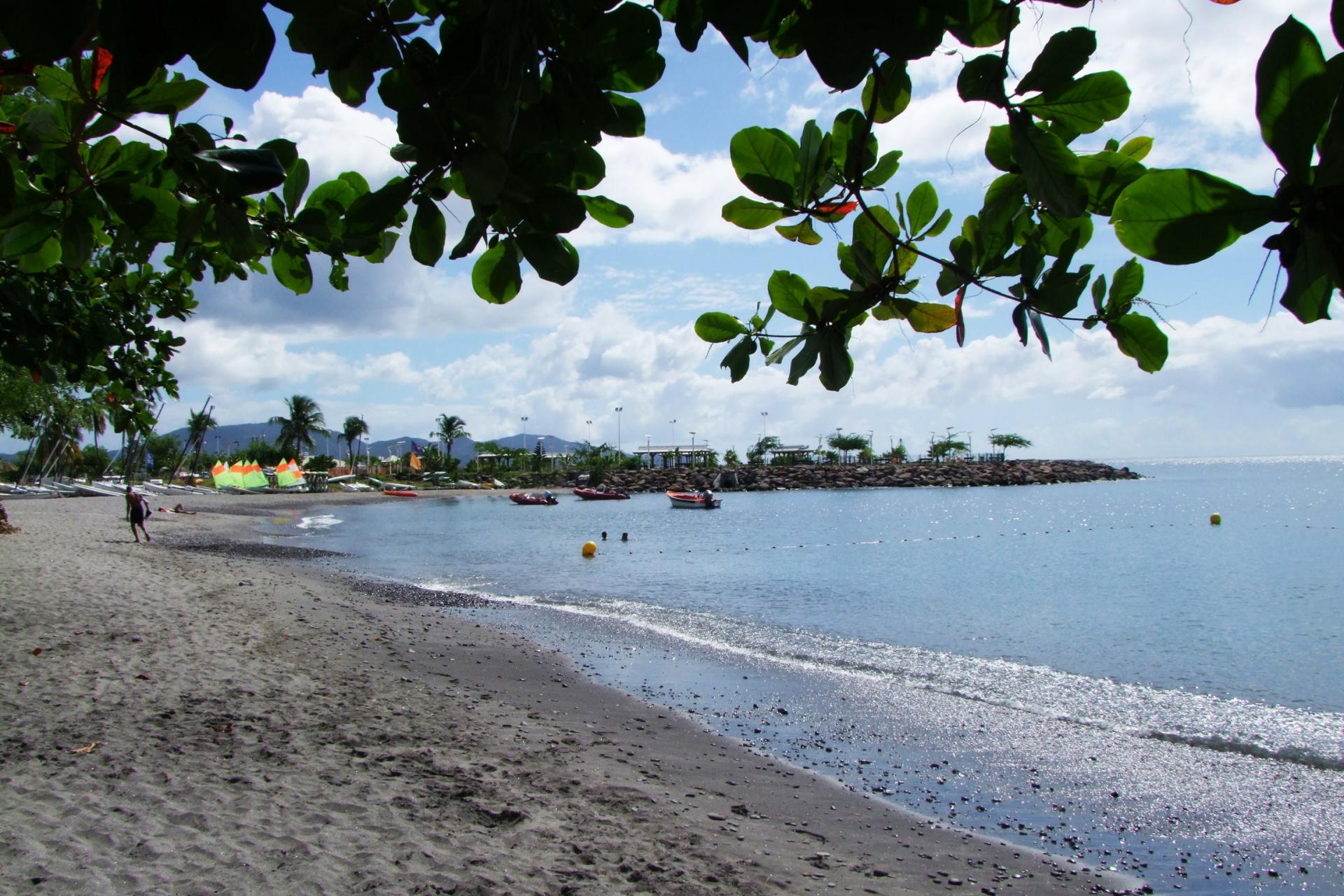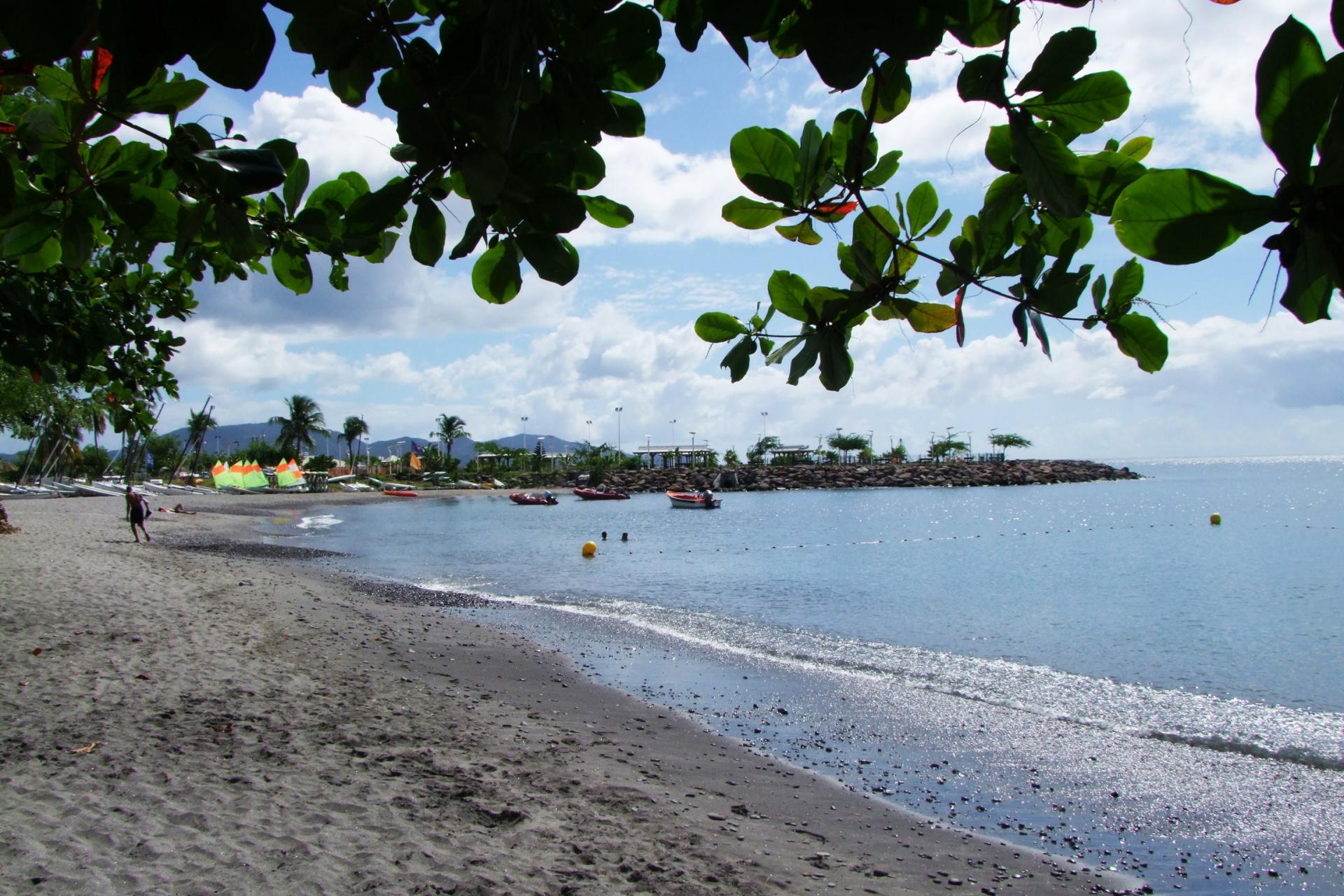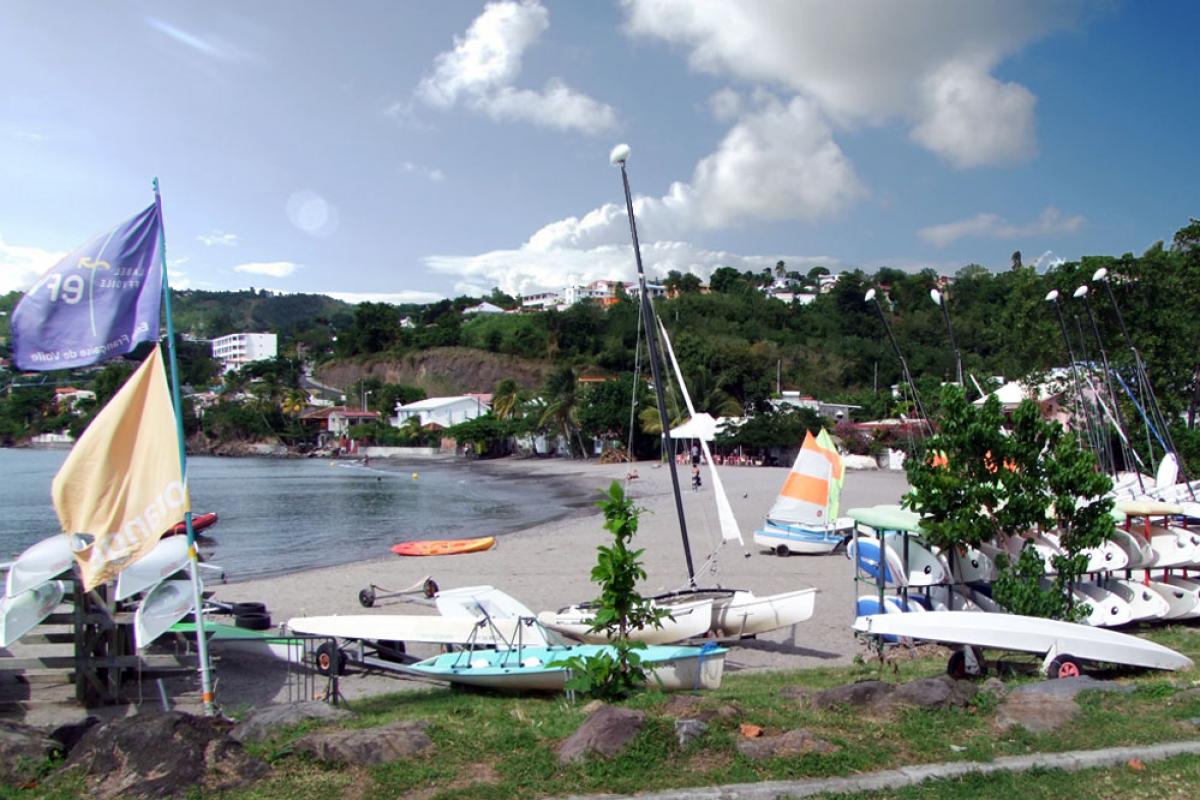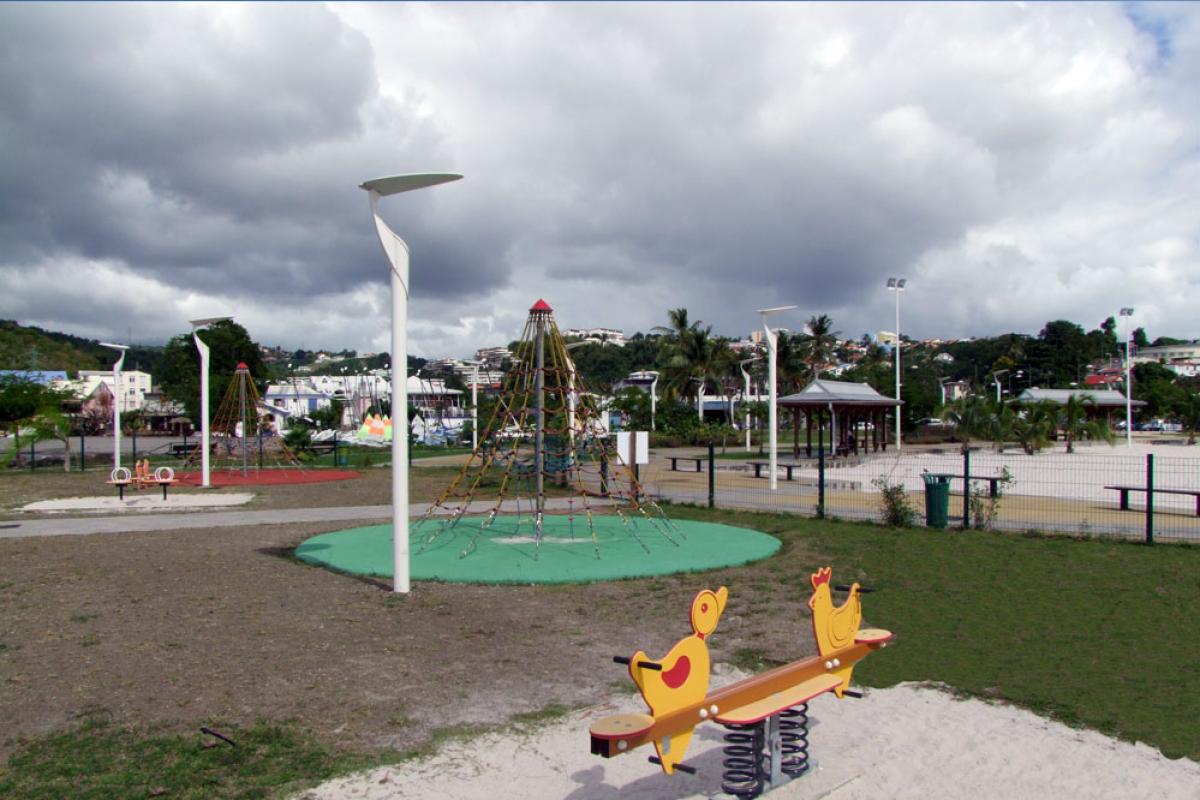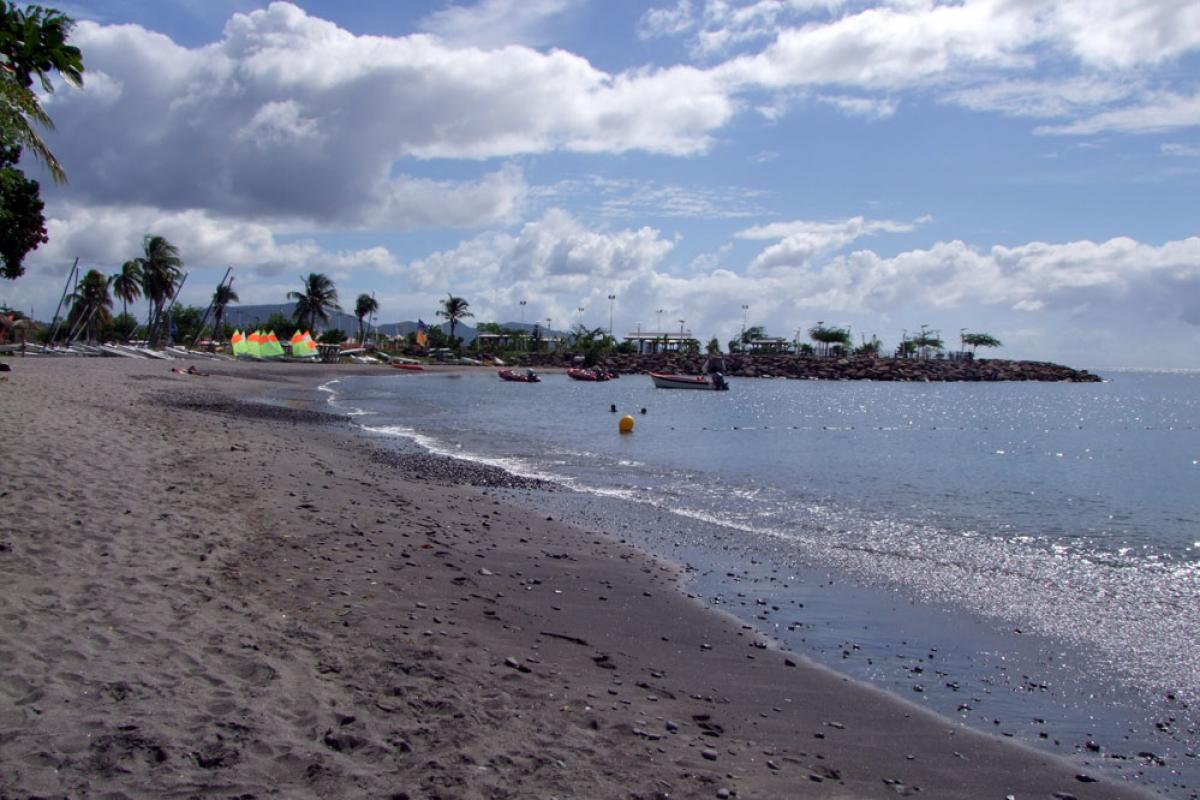 Anse Madame beach
Schoelcher
Anse Madame beach Schoelcher : Decription and pictures
Anse Madame beach is located in the town of Schoelcher, a few minutes from Fort de France. The beach is not difficult to find. To get there, simply go to Schoelcher, the beach is right next to the town, about a hundred meters from the church.
Anse Madame is mainly known for the many leisure activities it offers, thanks to the Cercle Nautique de Schoelcher (CNS).
Whether you are a water sports enthusiast or simply looking for some relaxing moments, Anse Madame is suitable for everyone. Windsurfing, sea kayaking, hobby cat or even laser enthusiasts will find what they are looking for in its calm waters.
Anse Madame beach is also the favorite location for aquagym sessions, allowing visitors to stay active while enjoying the beach.
Continuing along the beach you will discover that the Schoelcher seafront has recently been redeveloped to offer more amenities. There you will find a play area for children, a fitness course, and a pleasant walk to admire the view of the coastline.
To summarize, Anse Madame beach is perhaps not the most beautiful beach in Martinique, but a dynamic and secure beach for families.
If you want to discover it, we recommend our villa rentals in Martinique near Schoelcher.