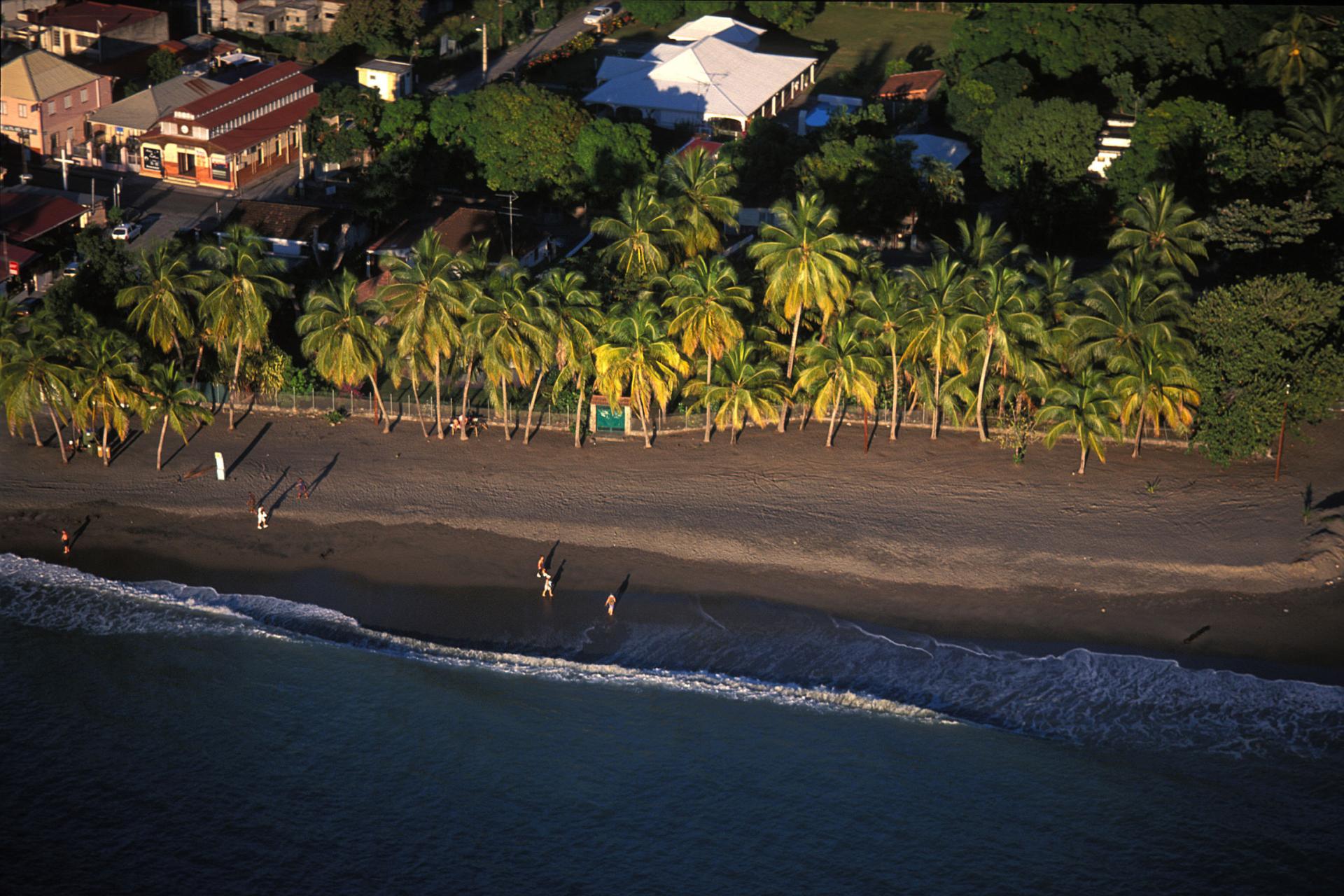 Anse Carbet beach
Le Carbet
Christopher Columbus first landed at Carbet beach on June 15, 1502, when he landed in Martinique.
And it was also on this coast that the first French settlers led by Belain d'Estambuc settled in from 1635.
It seems they have liked this beach...
because the one of Anse Carbet is very pleasant, with its fine sand gray light and its magnificent view on Mount Pelee, the village of Carbet borders the beach along its length. Especially at the end of the day, the locals have the habit to take a walk on the large wooden pontoon and sometimes attempt to catch some fishes. The water is generally calm and children often enjoy jumping from the pontoon.
The beach has an advantageous shady area thanks to the many coconut palms.