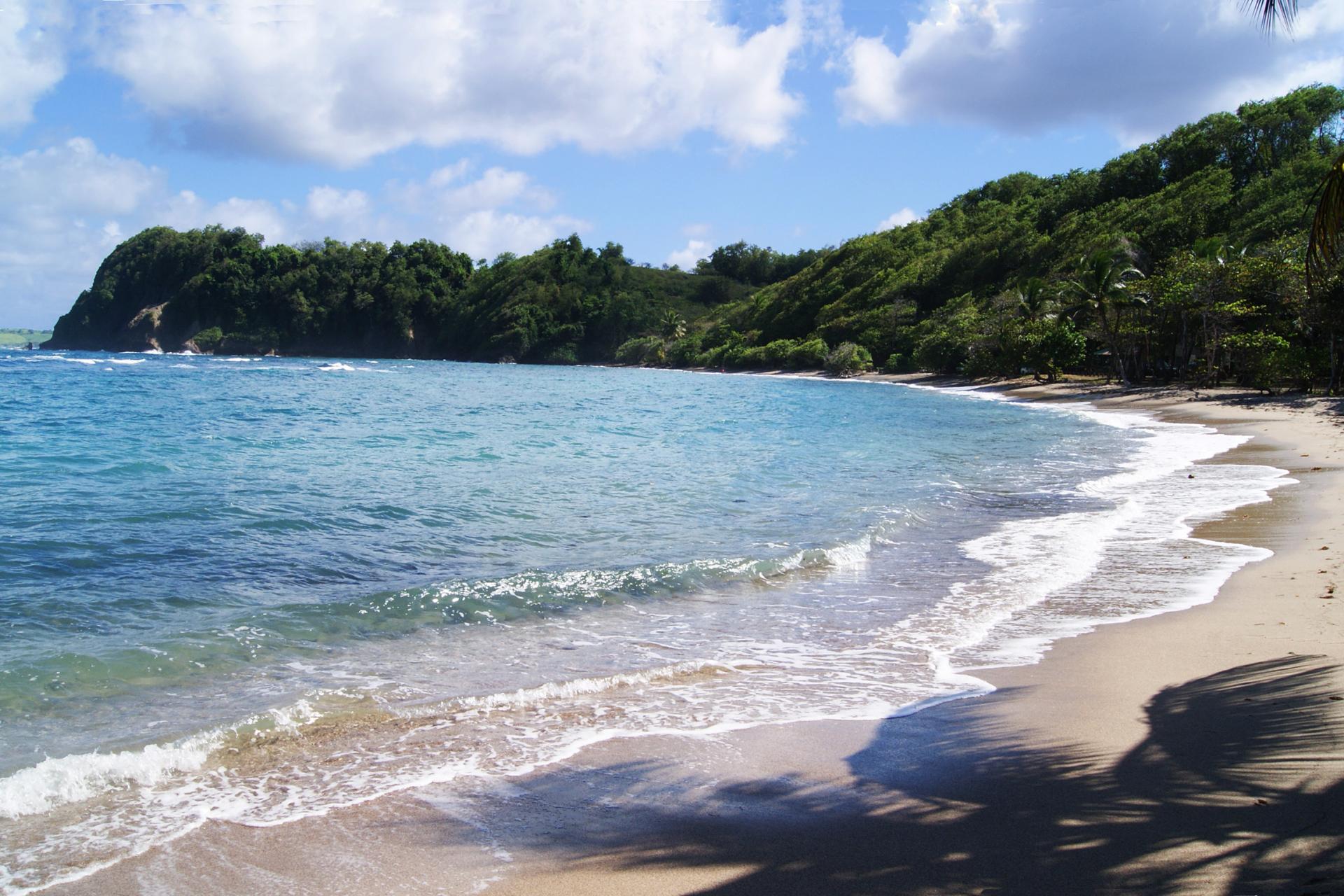 Anse Azerot beach
Sainte Marie
Belonging to Sainte-Marie municipality, Anse Azerot beach is the last one on North Atlantic coast.
The town cittizens like to enjoy this sandy beach lined with large area shaded by many coconut palms. Picnic areas available on site.
Along the beach you will discover many decaying cottages covered by rich vegetation which was at the time part of Anse Azérot Habitation.