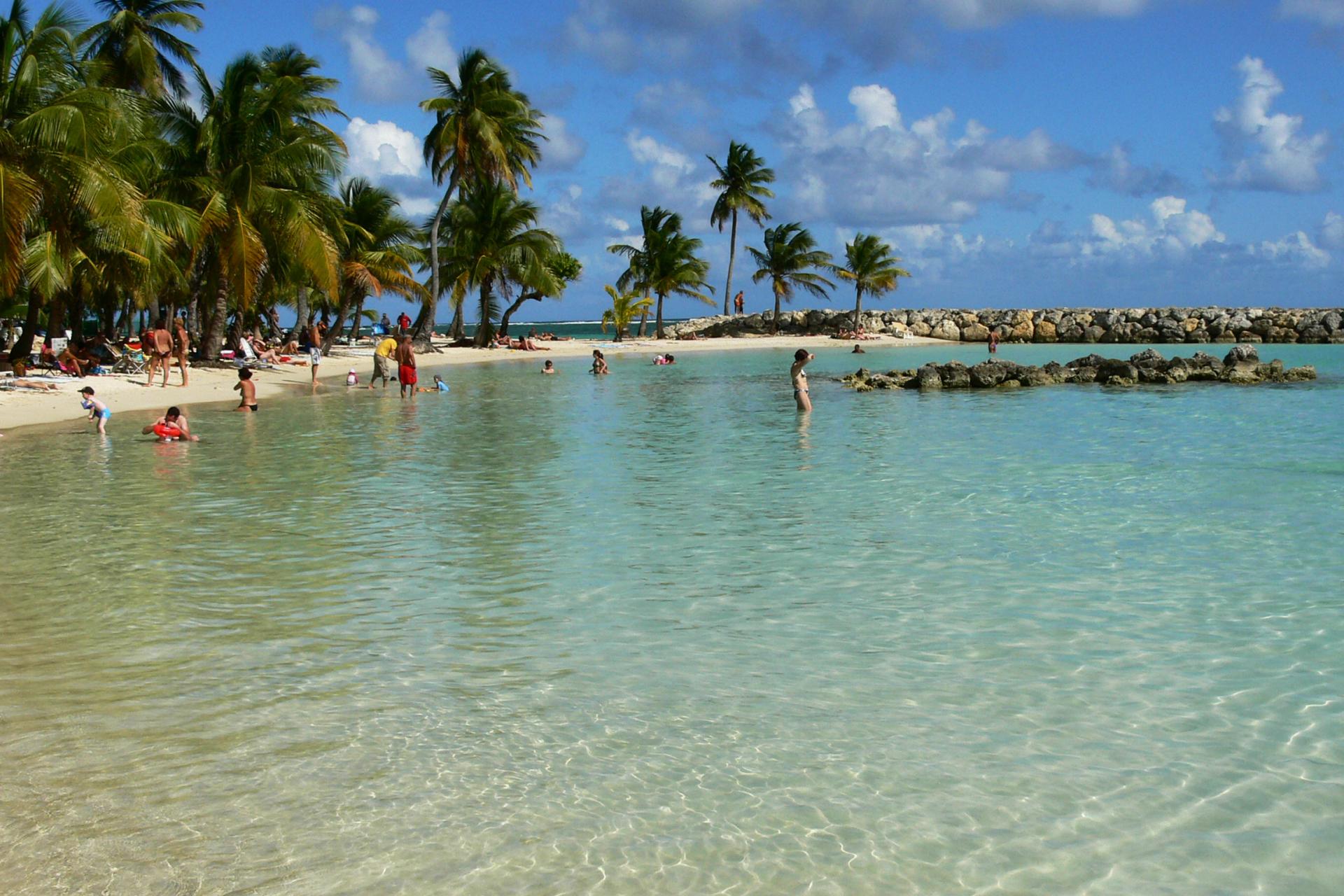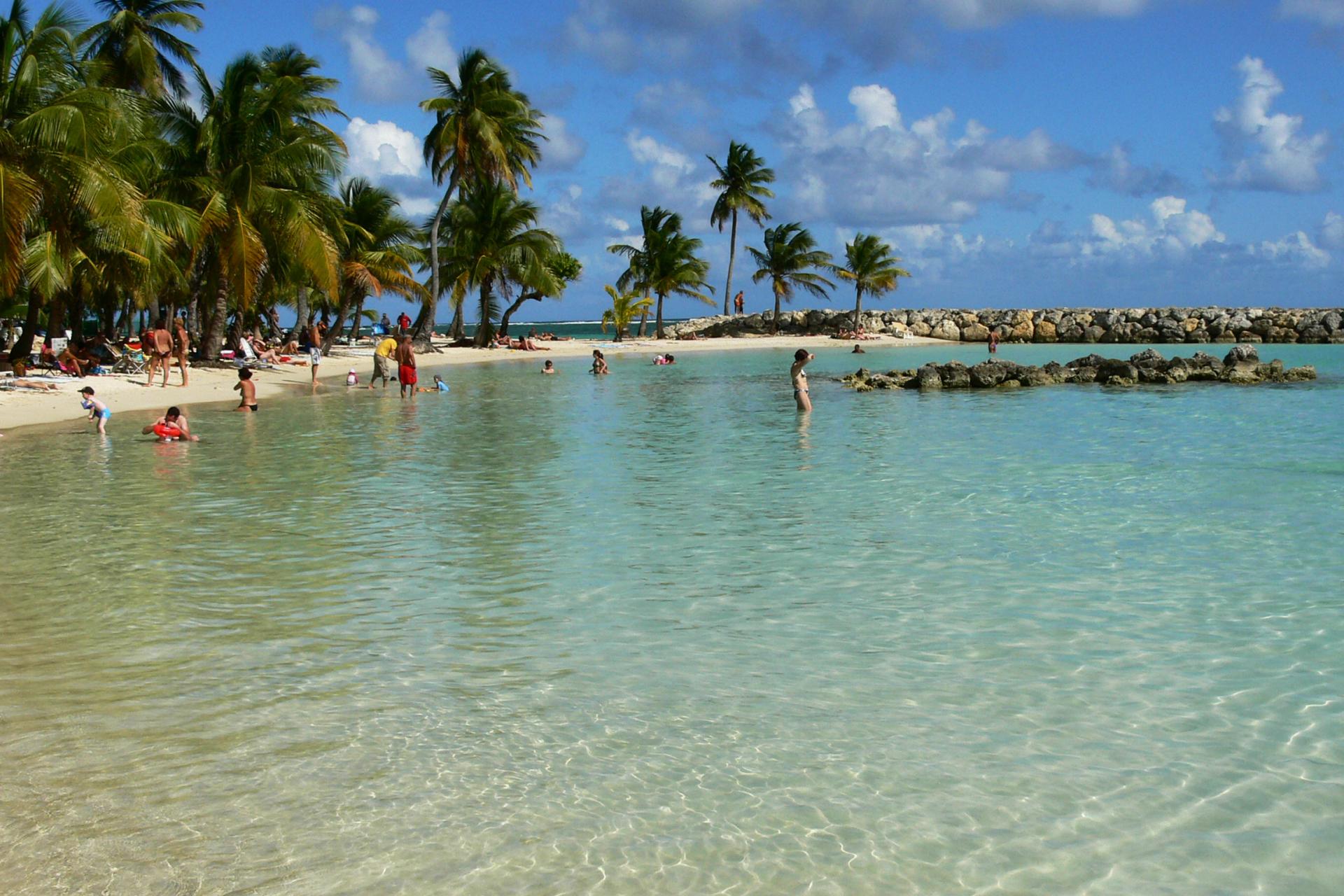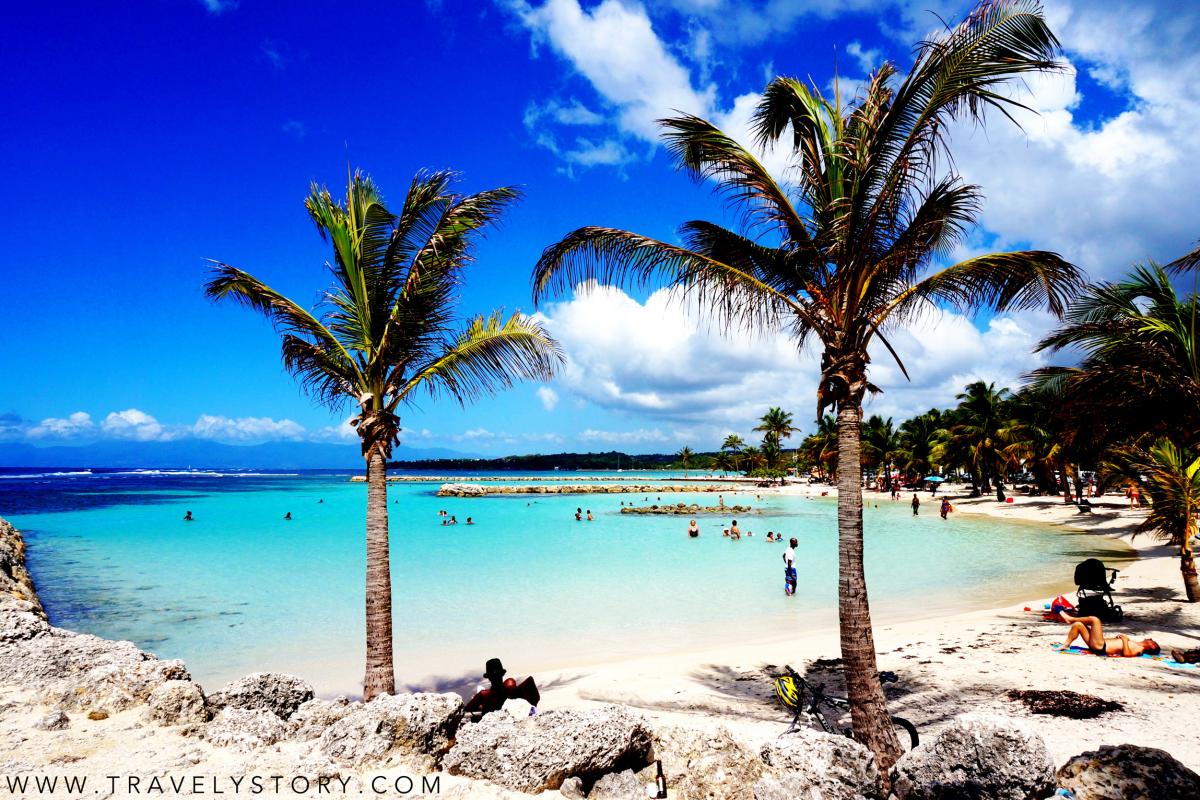 Sainte Anne beach
Sainte Anne
Sainte-Anne Beach: Photos and description
Straight out of a postcard, the beach of Sainte-Anne in Guadeloupe is unanimously popular with its lagoon, its white sand and its coconut trees. To get there, go to Sainte Anne via the N4, the beach is just in front of the town. It attracts a large number of visitors, making it one of the busiest in Guadeloupe.
The water of the Sainte-Anne lagoon is calm, turquoise in color, and free of currents, which makes it ideal for children.
Activities and dining at Sainte-Anne beach
Among the different beaches of Sainte-Anne, this one is generally the liveliest. Nearby, you can see vendors selling ice cream and donuts, a small market, and the Artisan Village. It is also very likely that you will be attracted by the sorbets made from coconut, guava and other exotic fruits offered on the shore of Sainte-Anne beach.
The aromas of spices from the local market as well as the "Doudou", traditional Guadeloupean dolls, create a pleasant atmosphere and allow you to learn more about Guadeloupe. Small restaurants on the beach offer reasonable prices.
Do you feel curious to explore the surroundings of the magnificent Sainte-Anne beach? You are in the right place ! Visit our site to discover our villa rental offers in Sainte Anne Guadeloupe, and let yourself be seduced by an unforgettable stay.
There are many rentals near the beach of Sainte Anne, of all types, of all qualities. Antilles Exception has selected the best. Unlike the apartments, none of the houses allows access on foot to the beach of Sainte-Anne. To get to the beach, it is necessary to drive a few minutes.