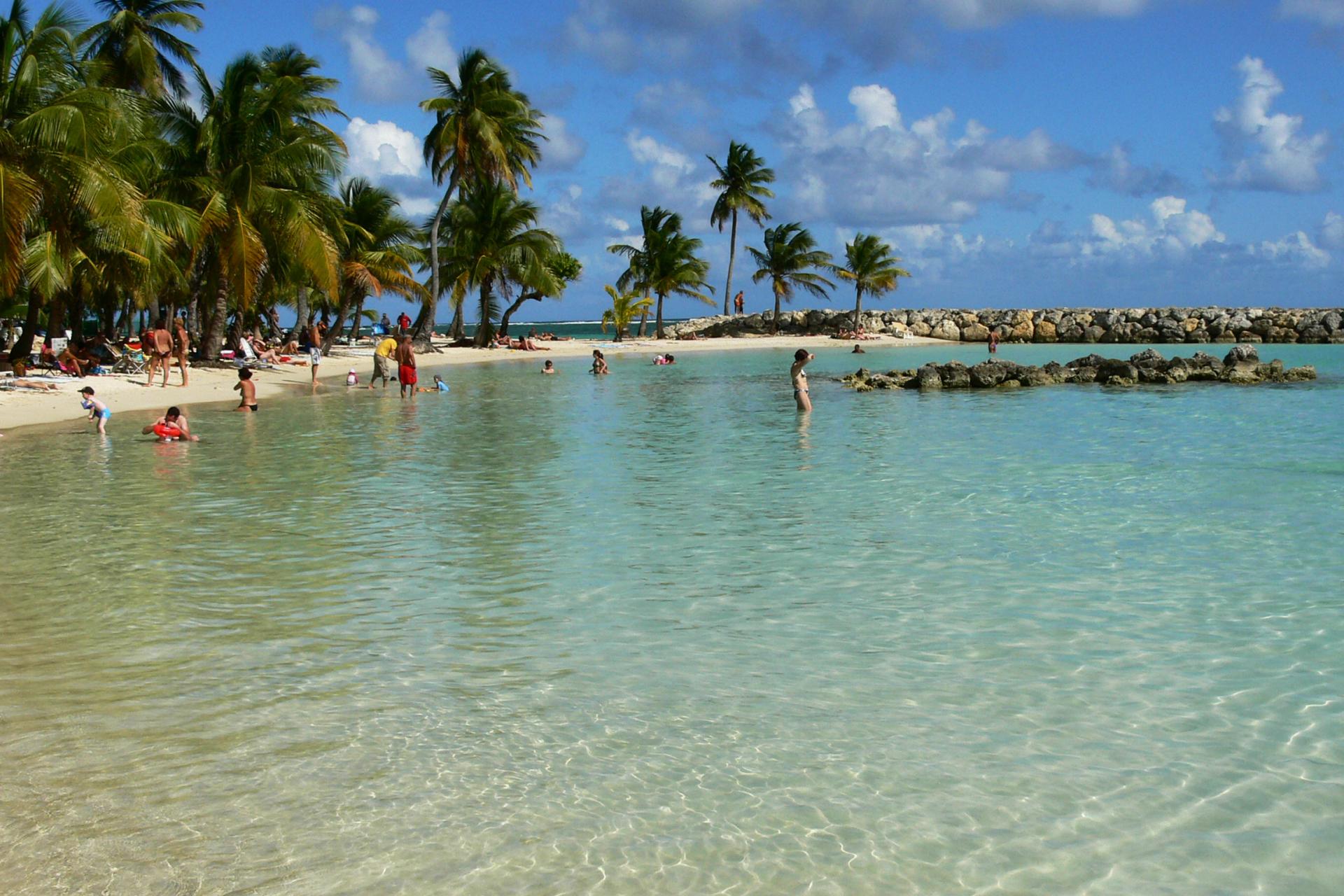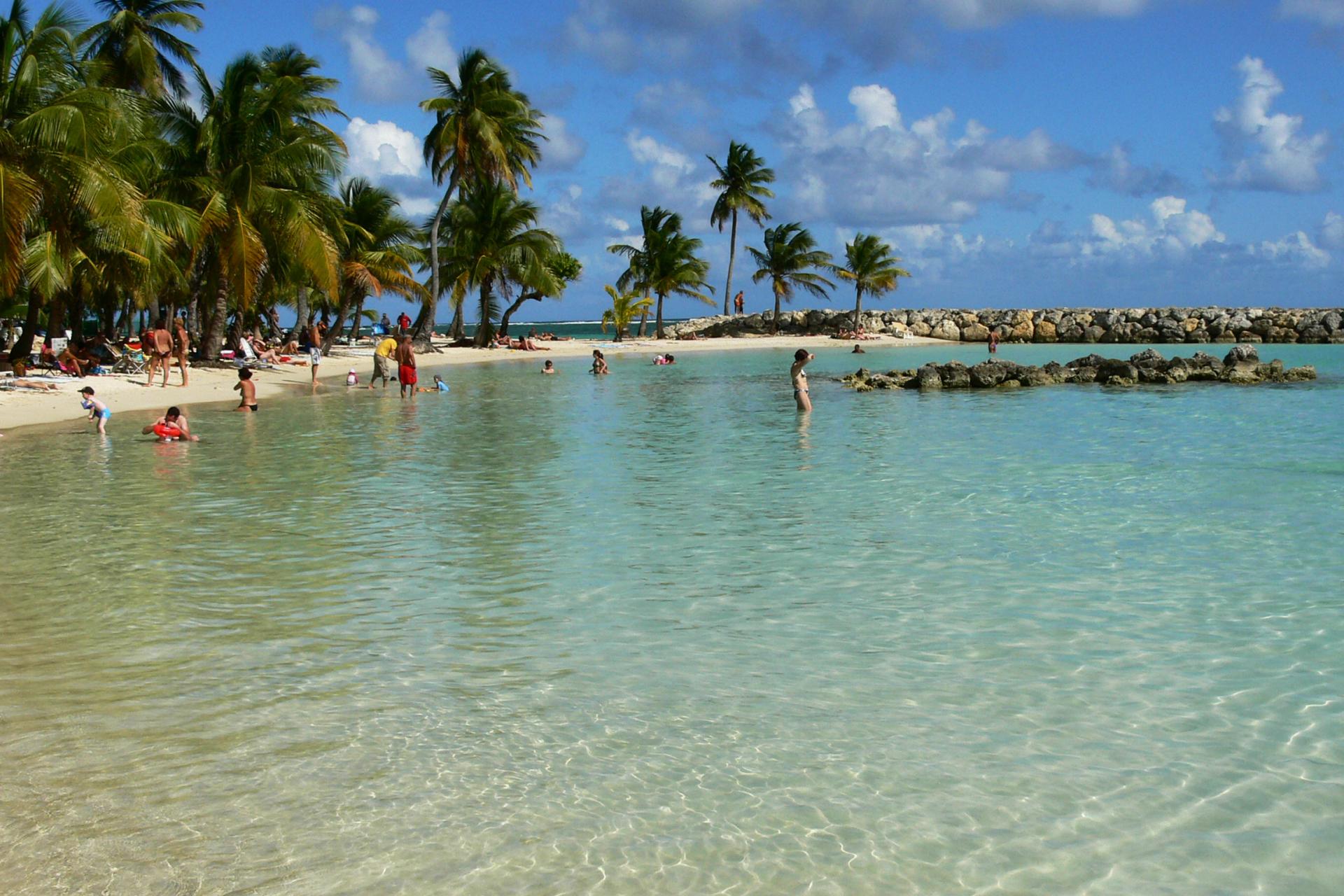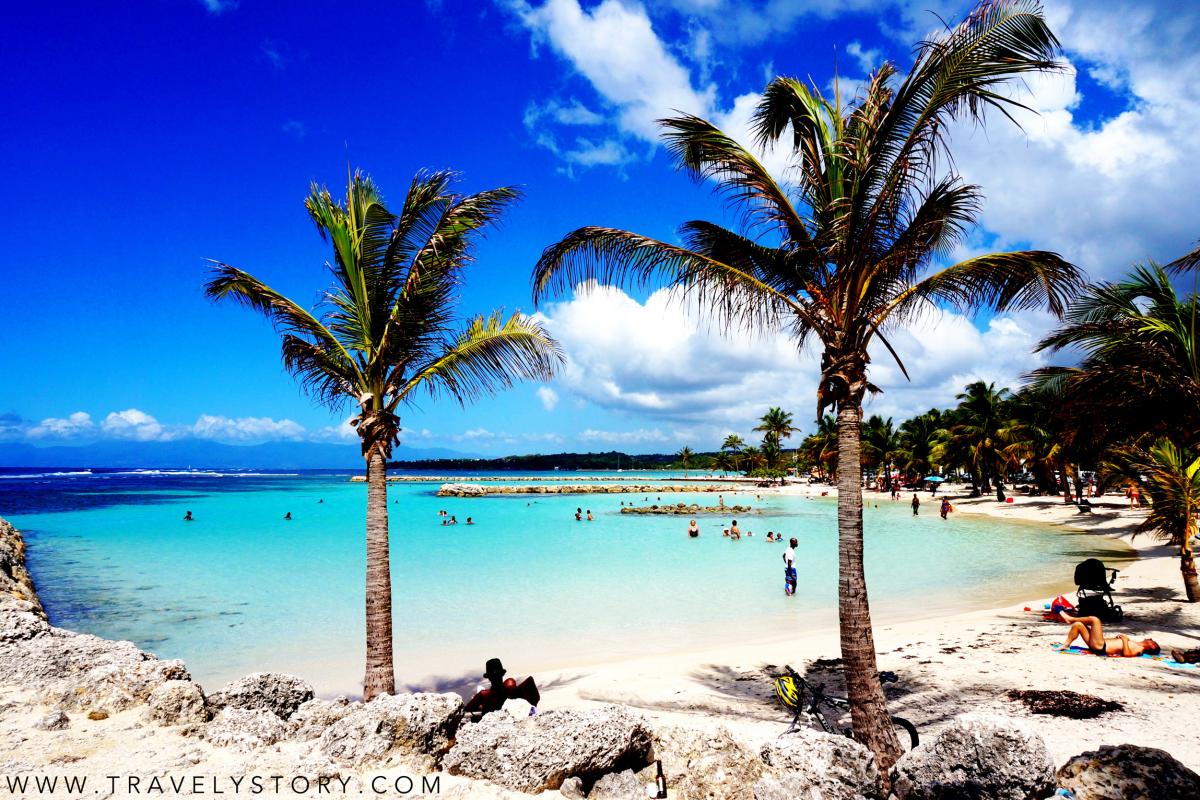 Sainte Anne beach
Sainte Anne
Sainte-Anne Beach: Photos and description
A postcard with its turquoise lagoon, its white sand and its coconut trees. The municipal Sainte-Anne beach is one of the most frequented beaches of Guadeloupe.
The water is calm, turquoise, and without current, so it is ideal for children!
Of all the beaches in Sainte-Anne, the municipal beach is the liveliest! Near the beach, you can see the ice cream and donut sellers, the small market and also the Craft Village.
There are many rentals near the beach of Sainte Anne, of all types, of all qualities. Antilles Exception has selected the best. Unlike the apartments, none of the houses allows access on foot to the beach of Sainte-Anne. To get to the beach, it is necessary to drive a few minutes.