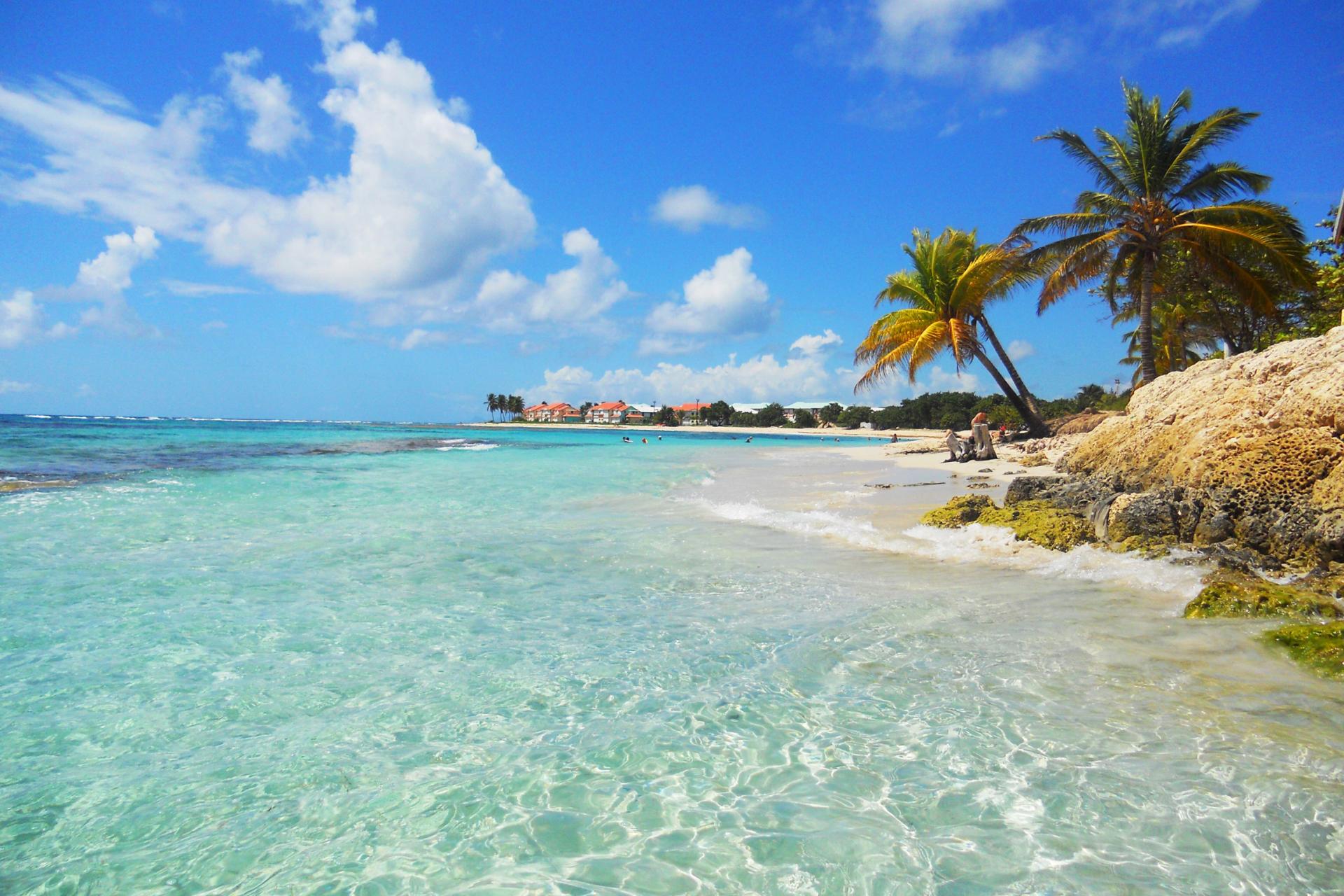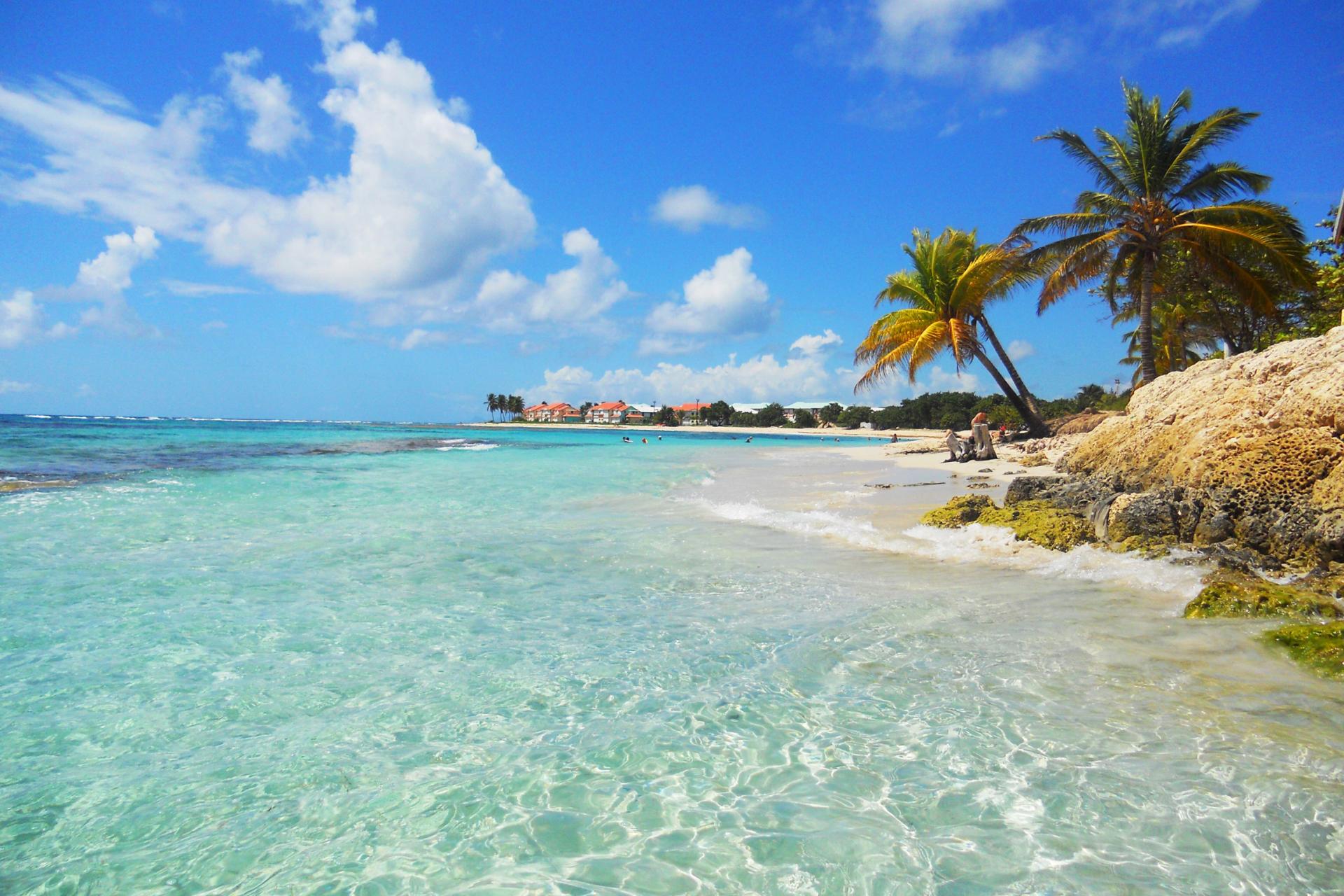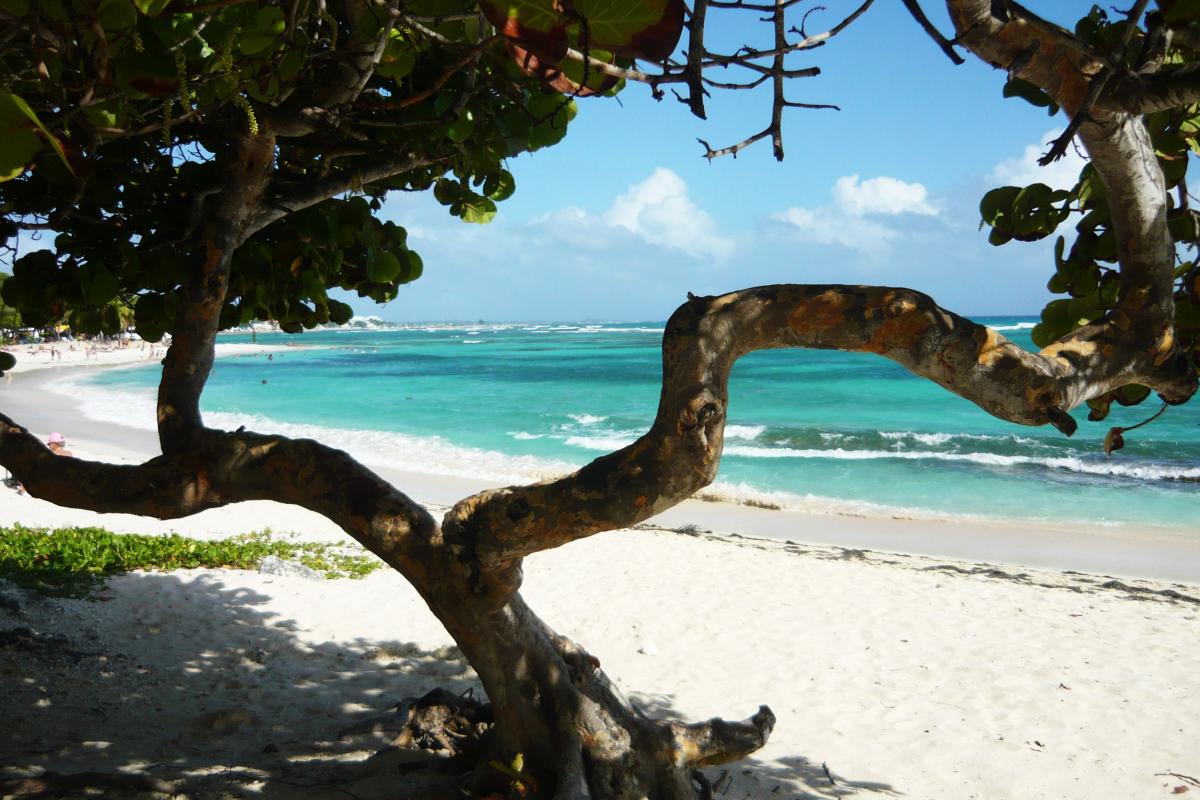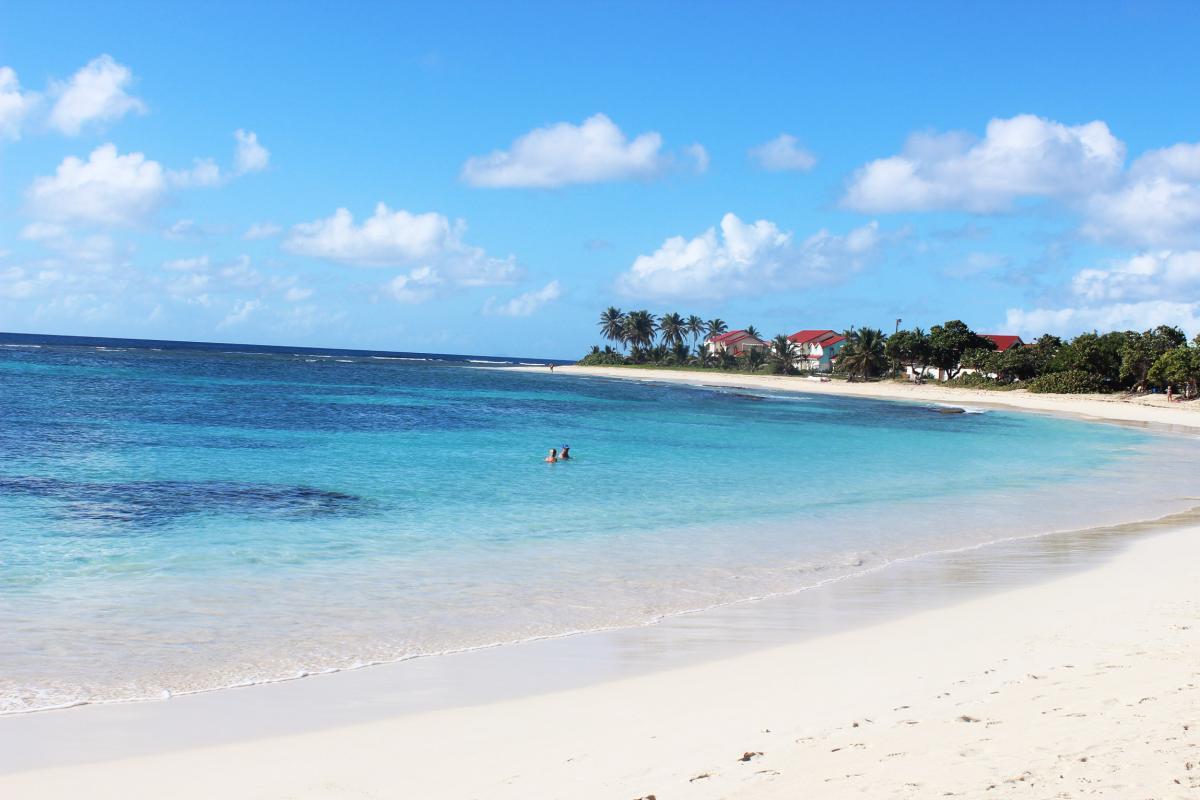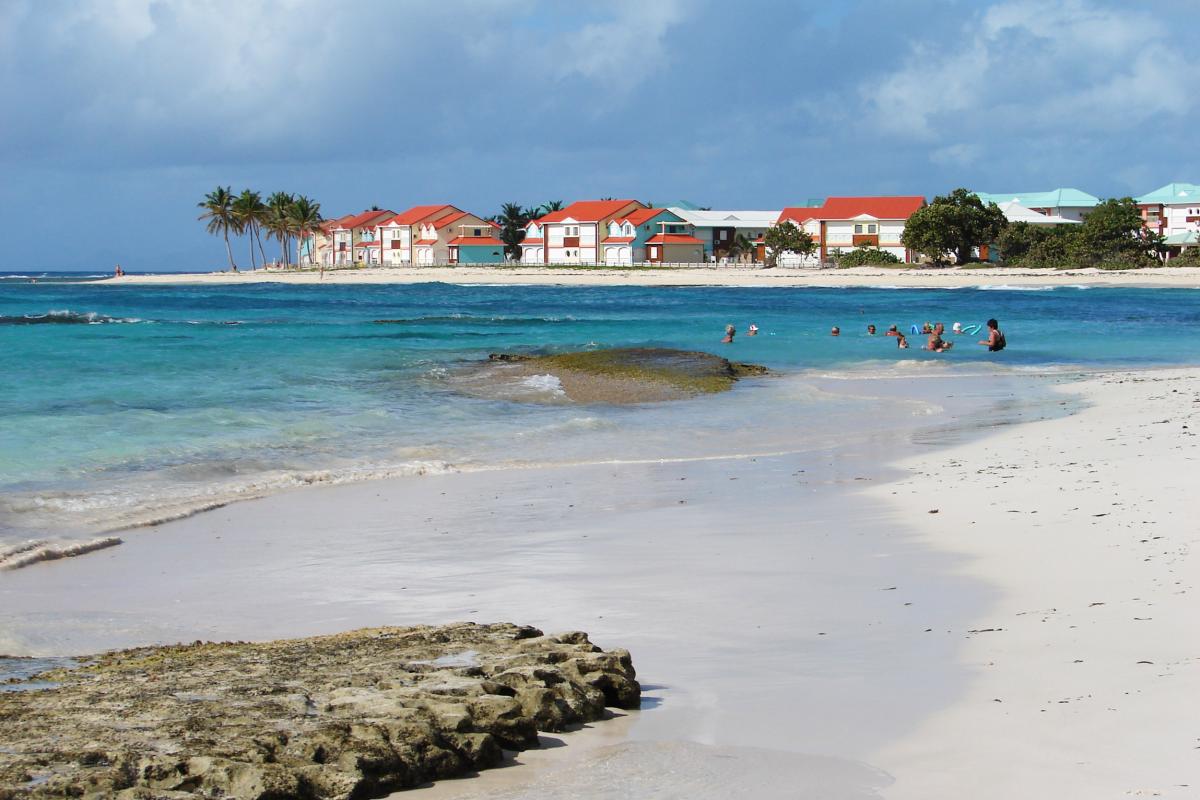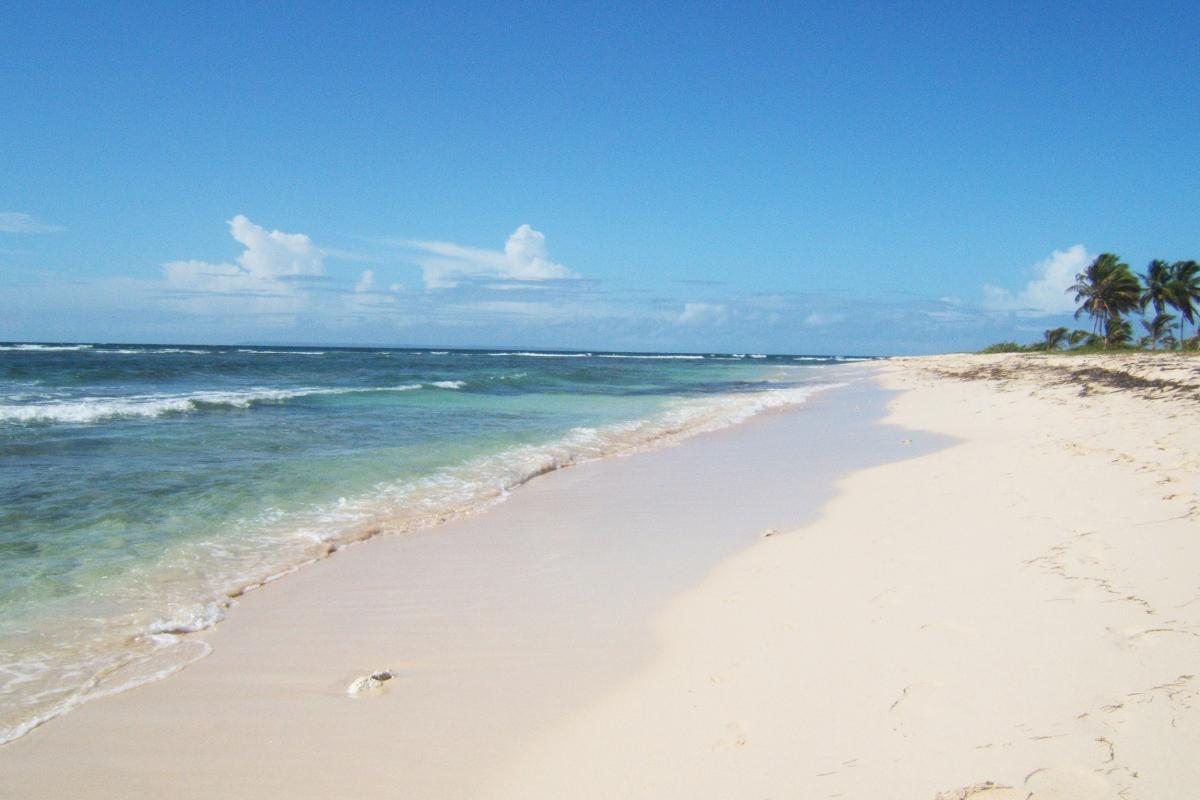 Raisins Clairs beach
Saint François
Raisins Clair Beach St-François Guadeloupe: Photos and description
Recognizable by its trees whose fruits resemble grapes, the Raisins Clairs beach is well named. This magnificent beach of Saint-François offers you all year, its superb lagoon and transparent waters. It is one of the most beautiful beaches in Guadeloupe.
Lying on the Raisins Clairs beach... It is the dream of many visitors, especially the weekends where the beach does not lack animations. The Raisins Clairs beach has a strip of white sand and a lagoon delimited by a barrier reef. A quiet beach, ideal for big and small!
A few beach restaurants and food trucks are often present. We also offer many Guadeloupe vacation rentals, of different ranges but always well maintained, which allow quick access to this beach.
You can see from the beach, the islands of Saintes and Marie-Galante.