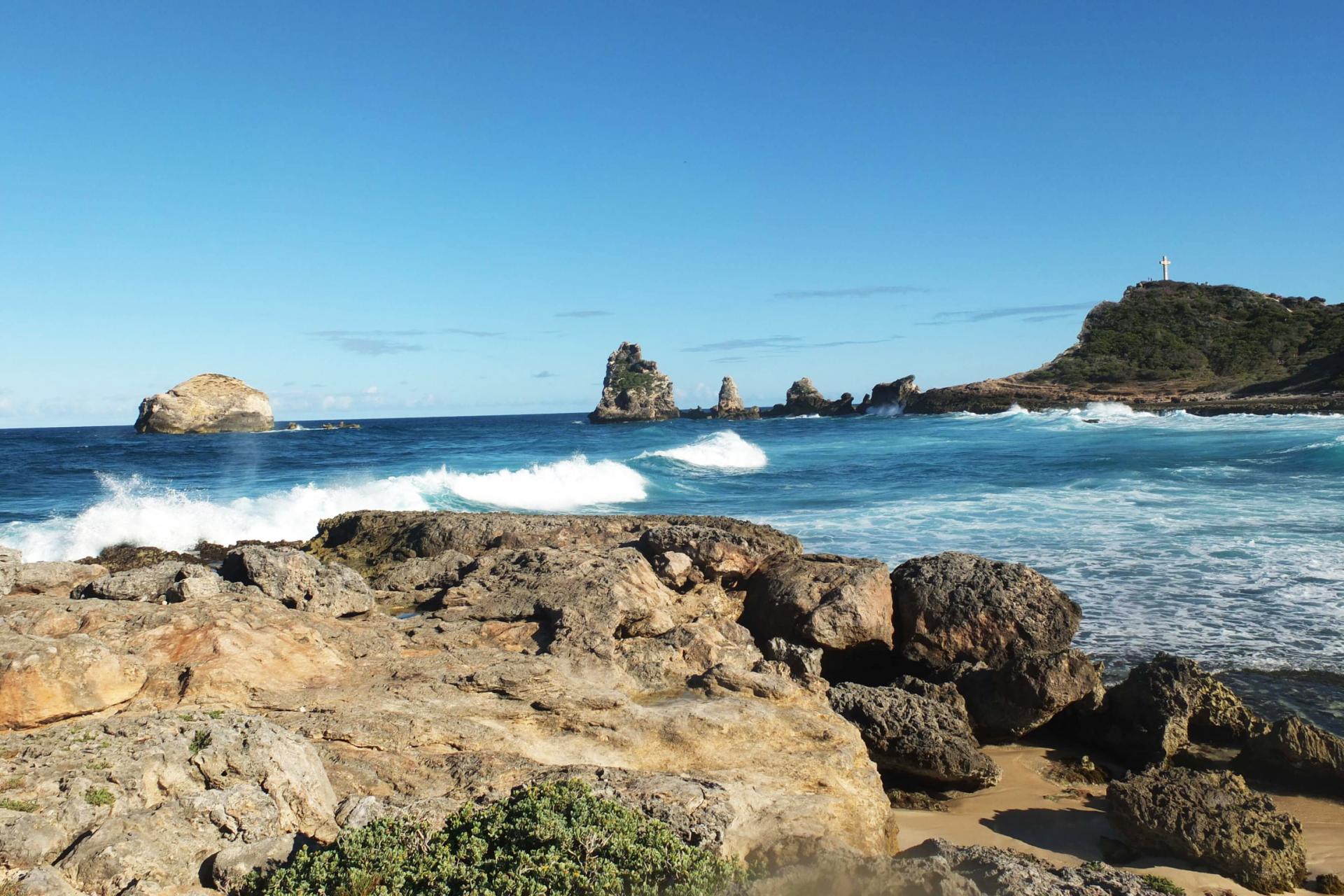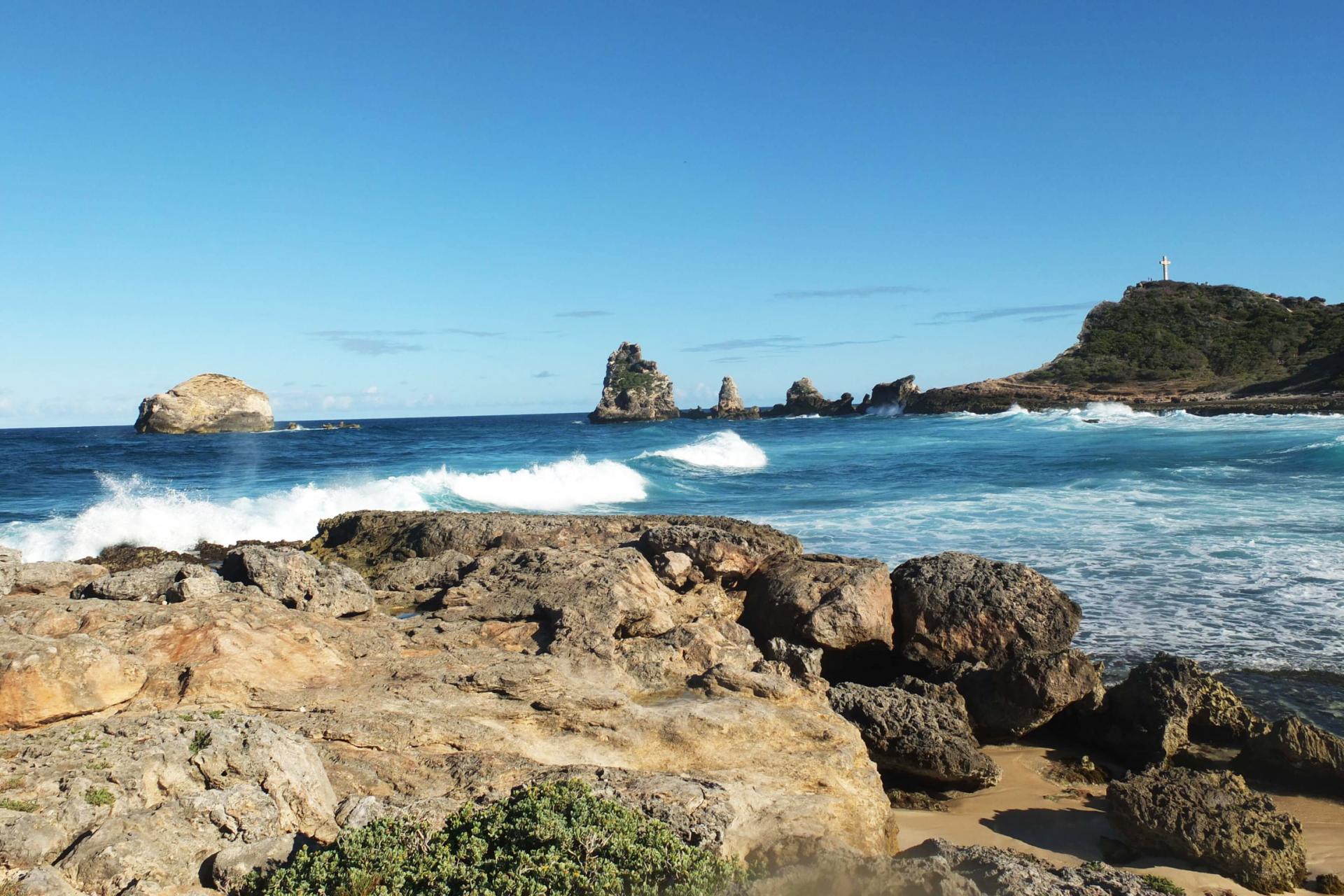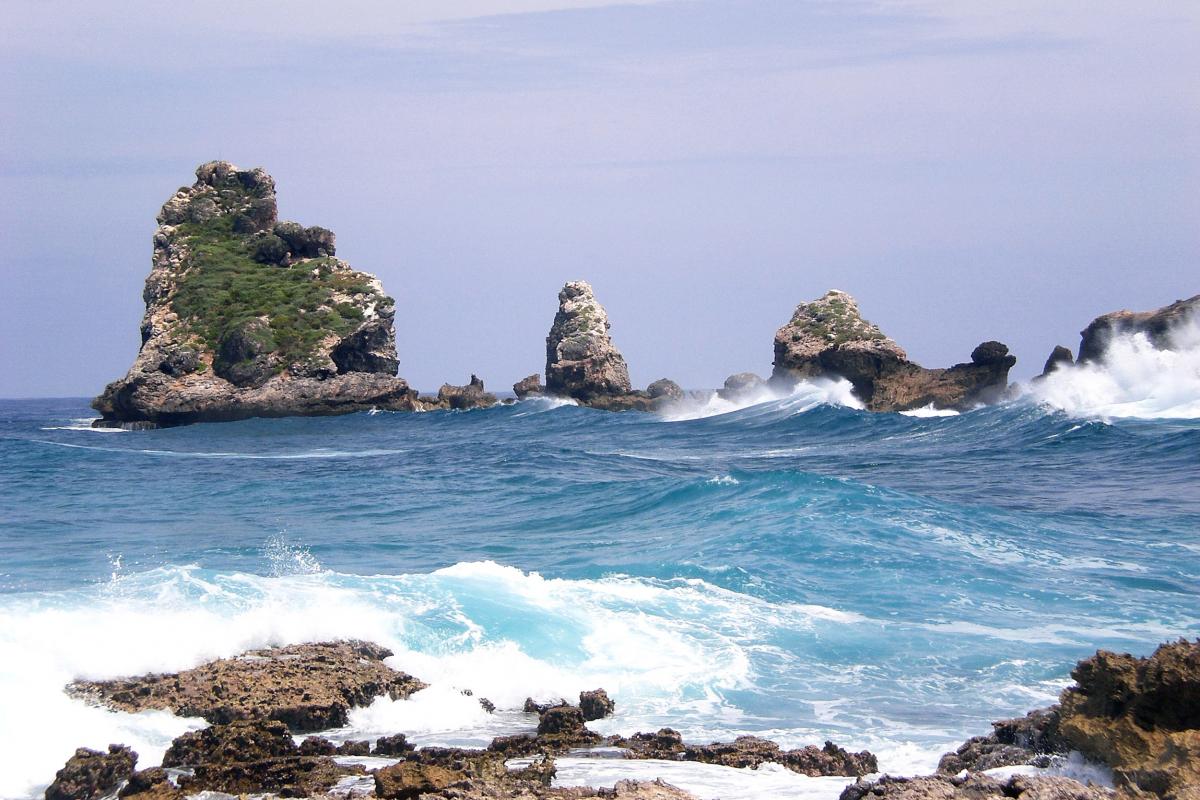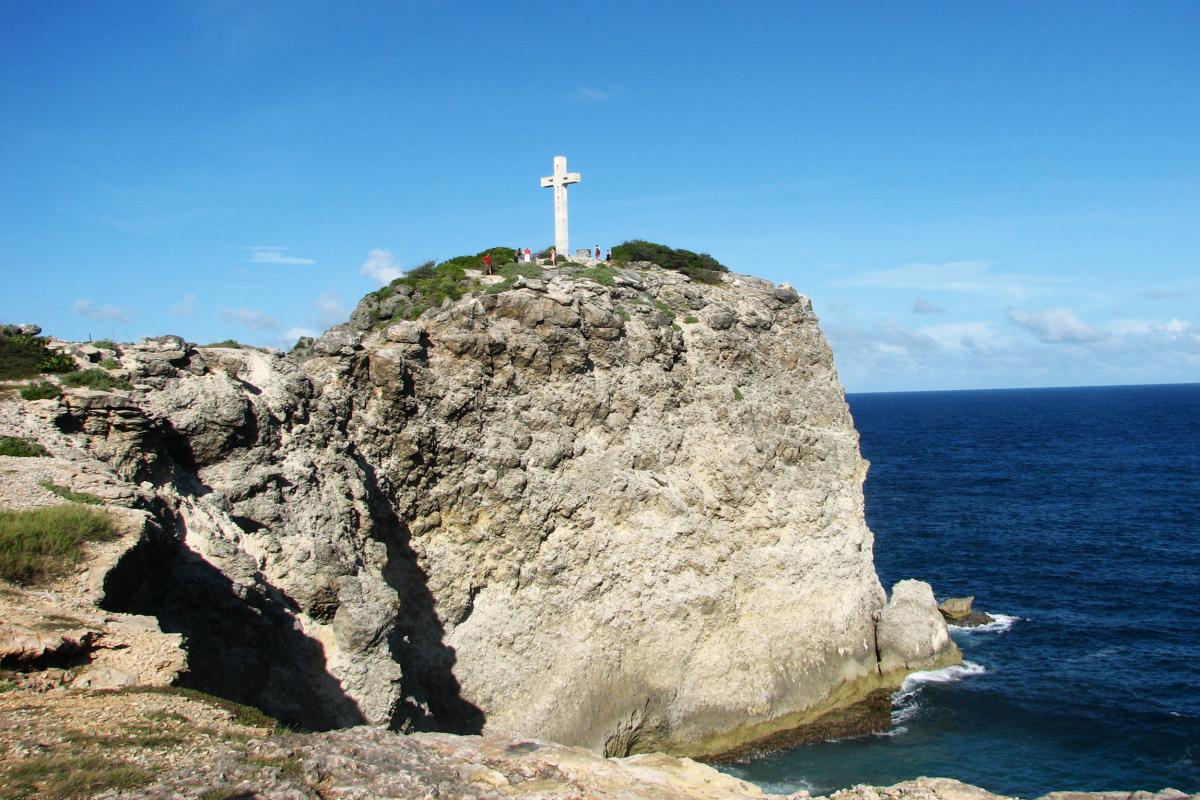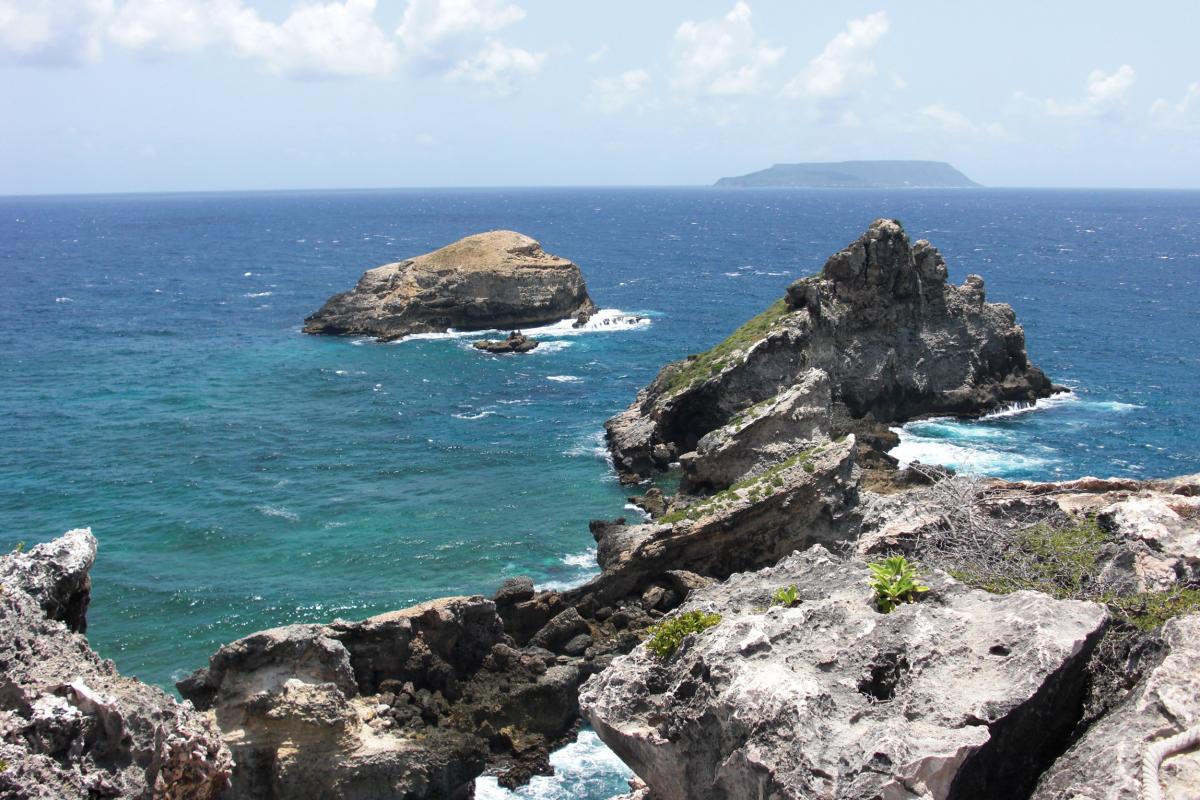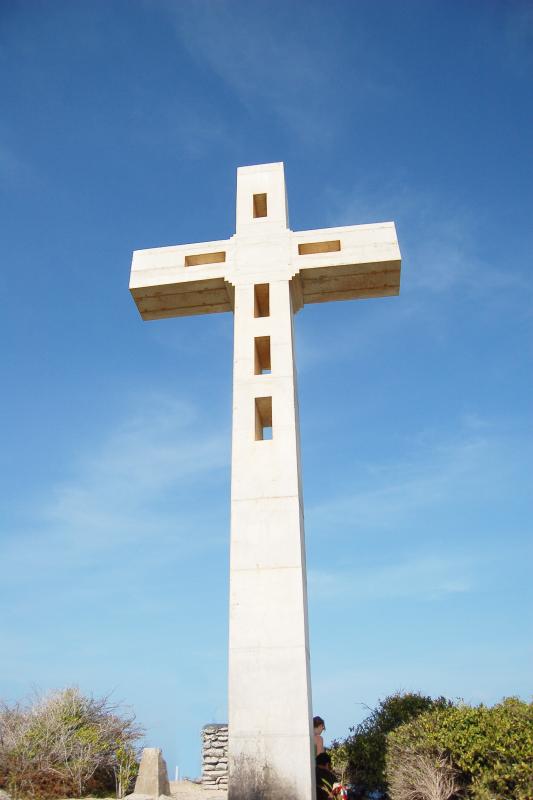 Pointe des Châteaux
Saint François
Pointe des Chateaux beach St François Guadeloupe
A must-see site located 11 km from Saint-François, the Pointe des Châteaux testifies to the diversity of the landscapes of Guadeloupe.
The Pointe des Châteaux is today one of the most visited natural sites of the island. Struck by the waves of the Atlantic, its great cliffs and rocks form a remarkable landscape. We inform you that it is formally forbidden to bathe at the Pointe des Châteaux ... Much too dangerous! However, the majority of beaches in Guadeloupe allow swimming, often with exceptional seabed!
From the Pointe, you will have a fascinating panoramic view on both sides of the Grande Terre. There are also visible from the Pointe, the islands of La Désirade, the Saintes, Marie Galante, and to the west the volcano of Soufriere!
Obviously, it's complicated to find a nearby rental since the Pointe des Châteaux is at the very end of the south-eastern tip of Guadeloupe! No rentals in the immediate vicinity. To get there from Saint François, you must first walk along the Saint François aerodrome then continue for about ten kilometers following the coast. Only a few villas are rented halfway. It will therefore be essential to take the car to get to the tip.