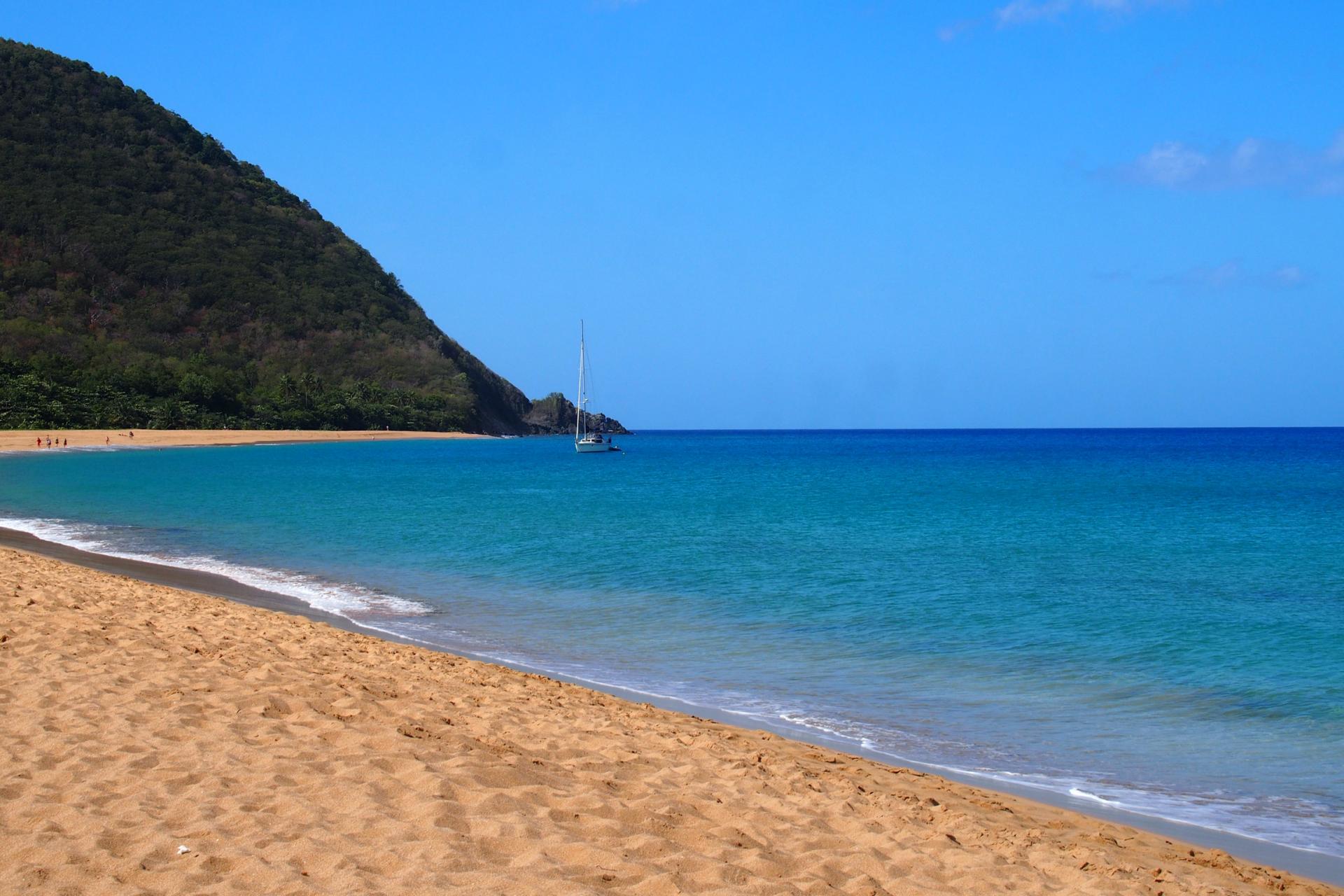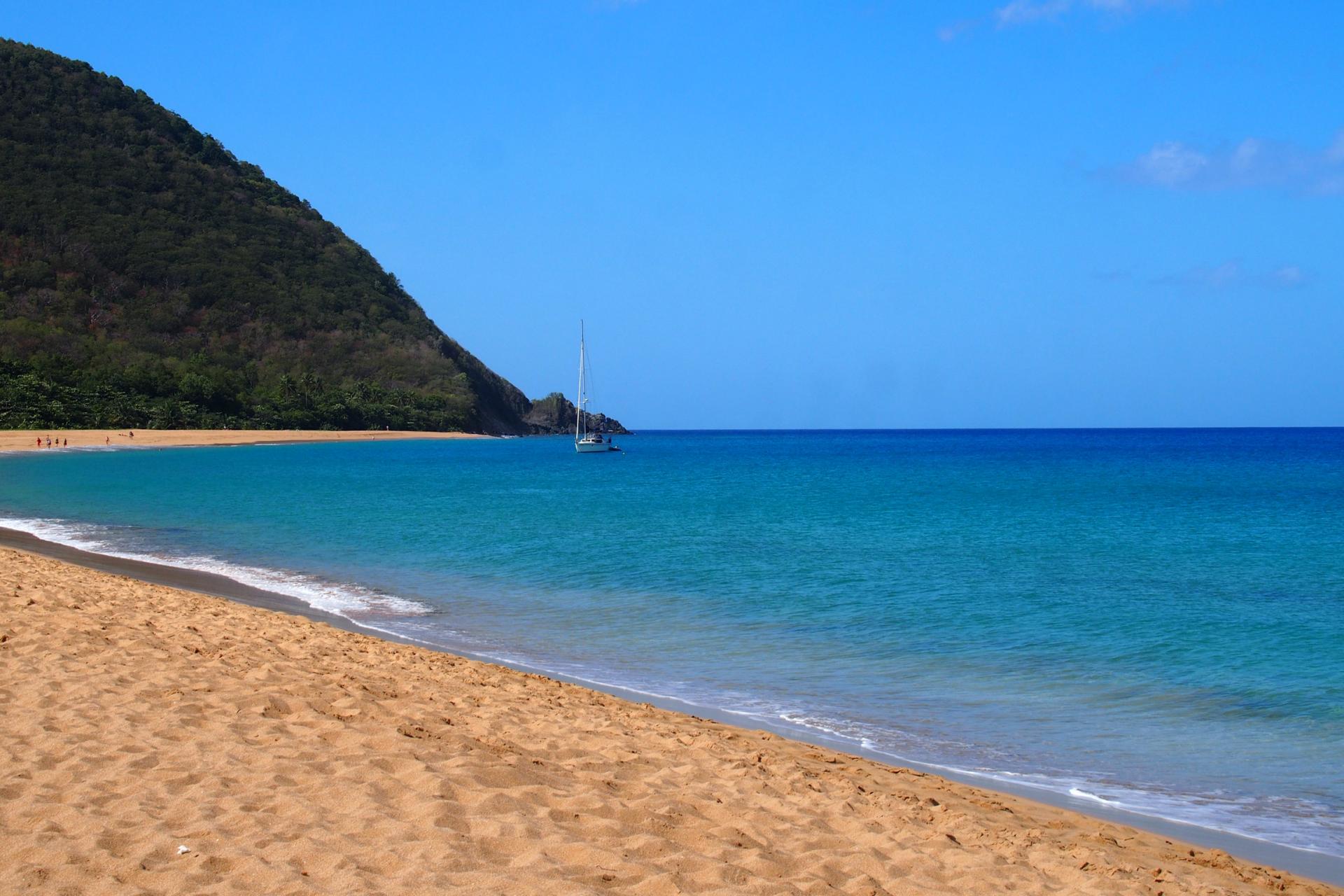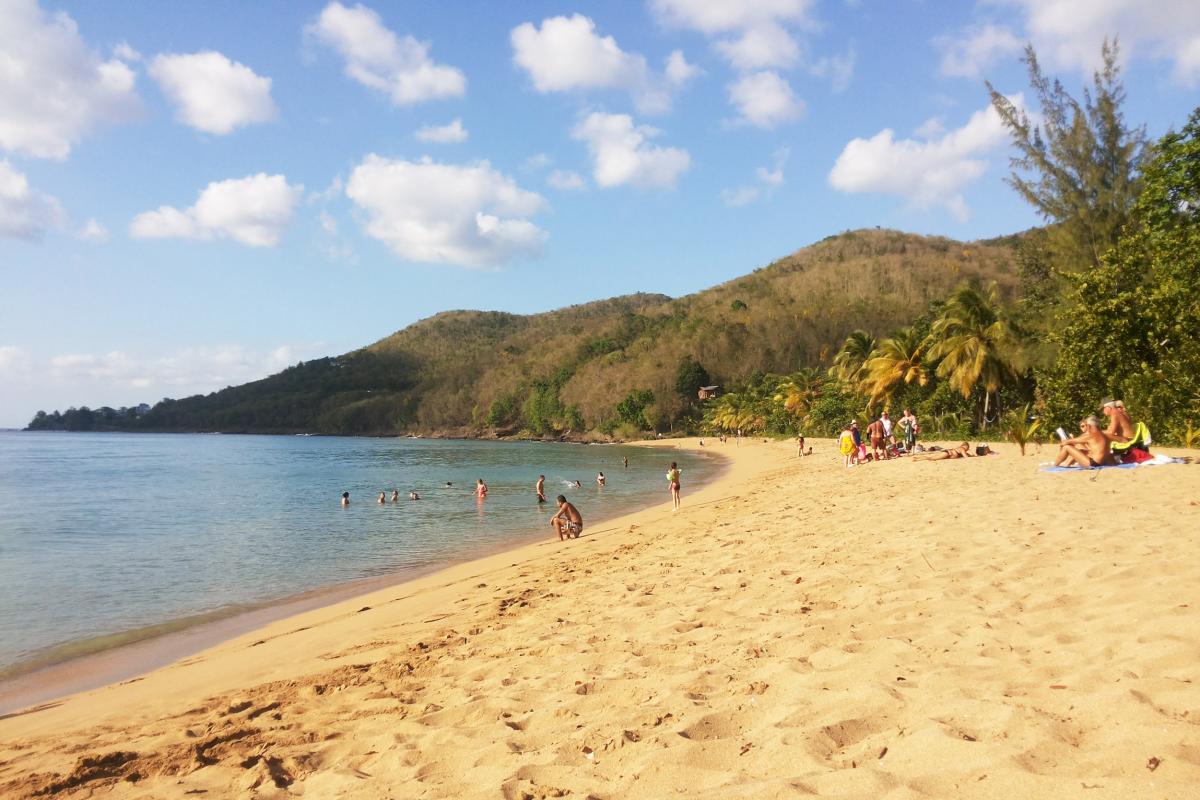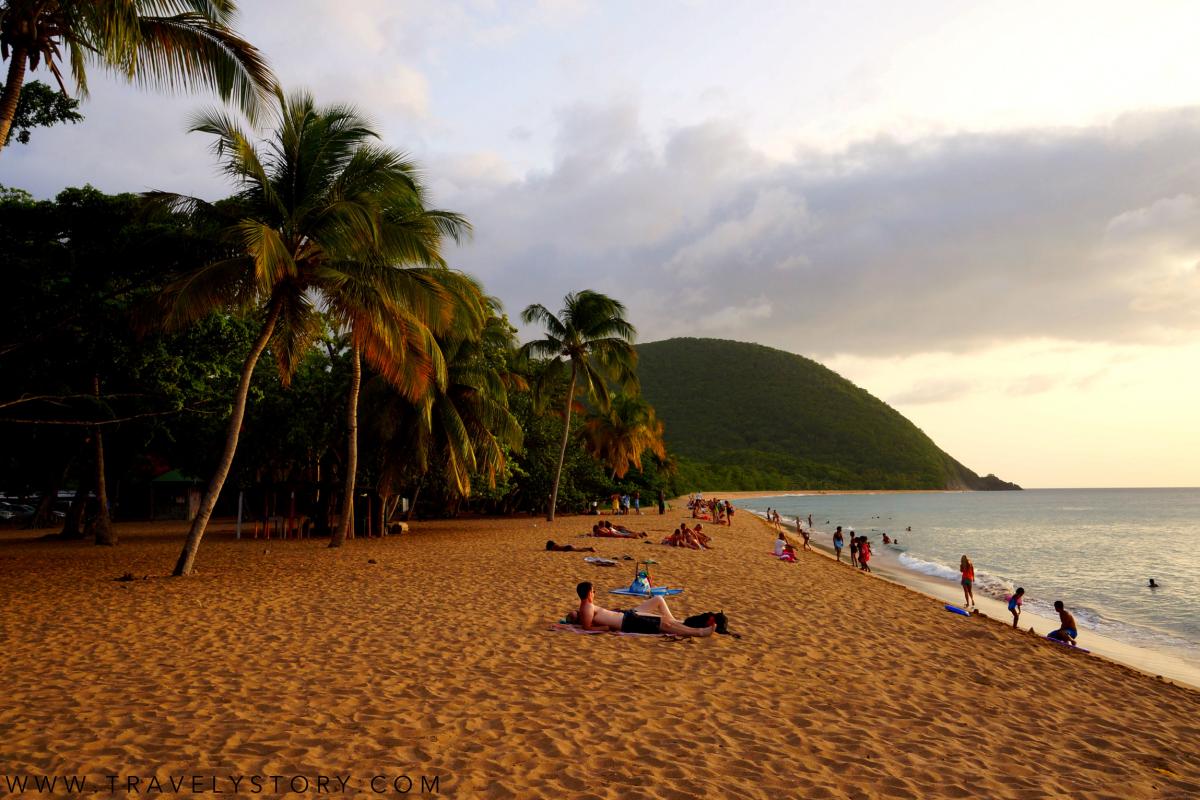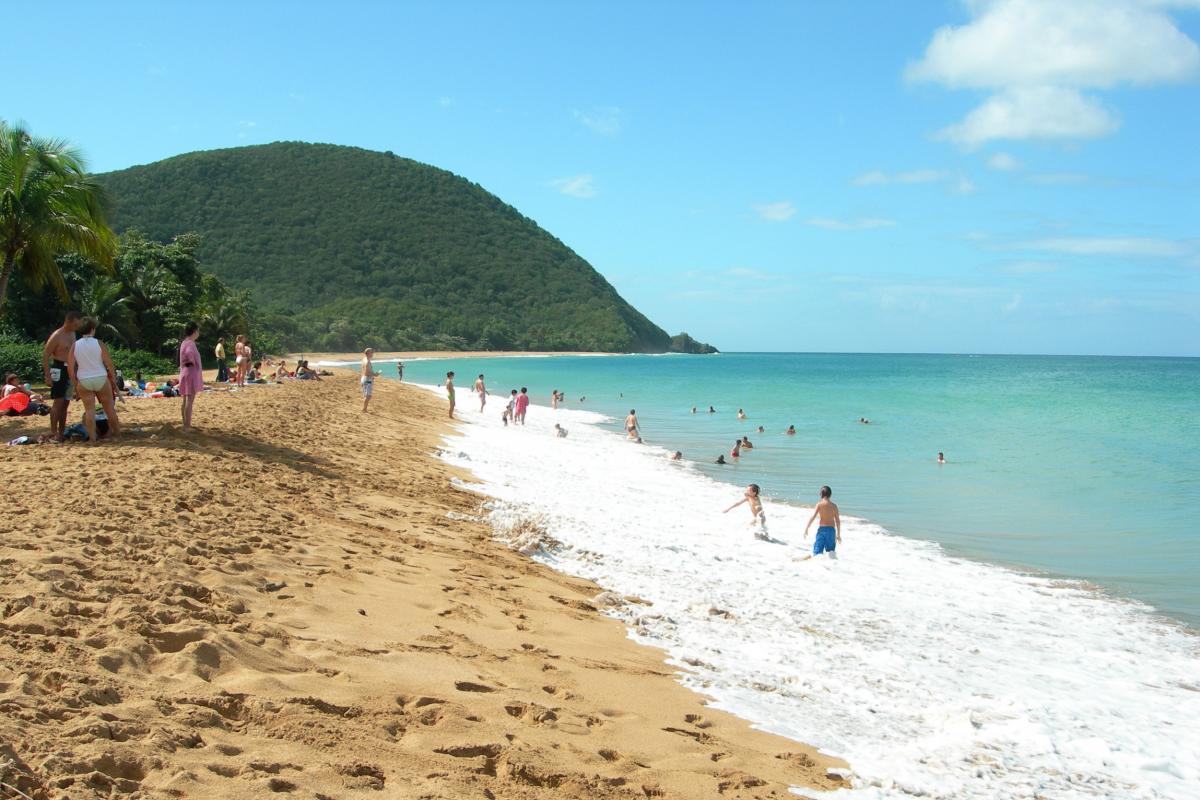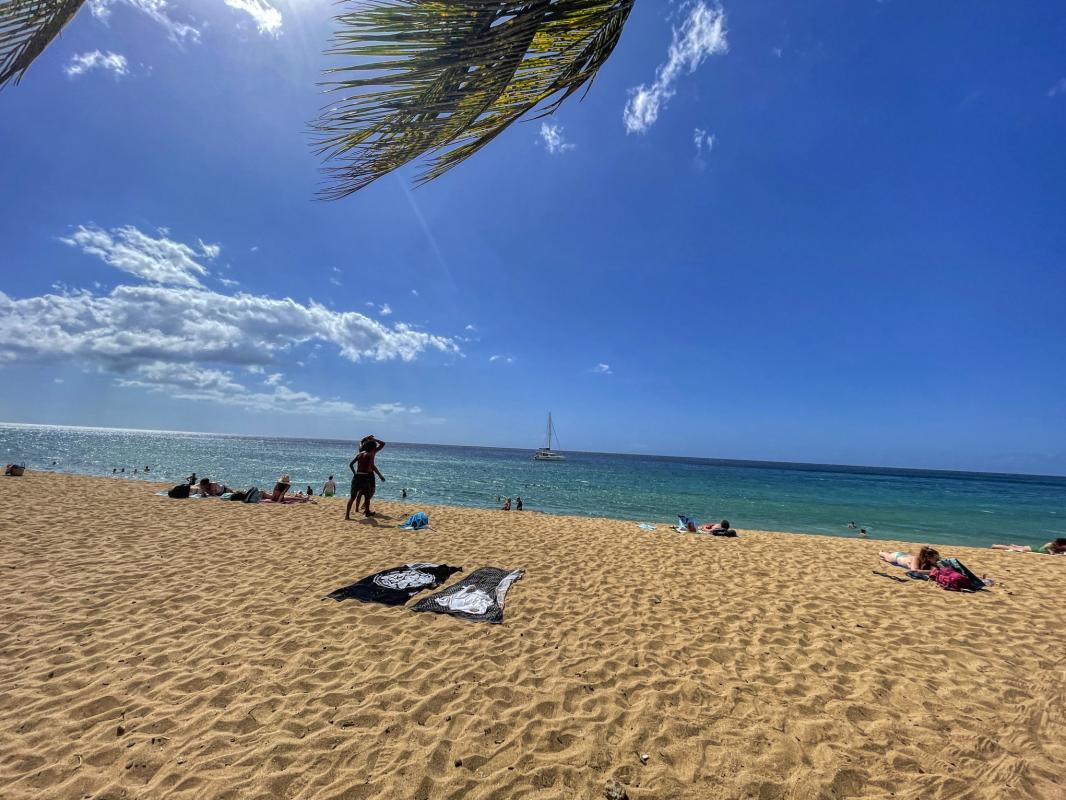 Grande Anse beach
Deshaies
Grande Anse beach Deshaies Guadeloupe: Pictures and descripton
Grande-Anse Beach is characterized by its almost transparent water, its long stretch with coconut trees which border it with its blond sand. To get there take the N2 via BOUILLANTE or Le LAMENTIN then drive to the Total Energies station in DESHAIES then take the exit facing the station.
Grande-Anse Beach is one of the most popular in Guadeloupe. 
The beach is distinguished by its golden sand and turquoise waters which extend over a long stretch of coastline. The fine sand is ideal for relaxing and building sandcastles. If you are a fan of water sports, Grande Anse beach offers various activities such as snorkeling, scuba diving and kayaking.
Located north of Deshaies, this town is proud to have one of the best-known beaches on the island; Grande-Anse Beach ultimately becomes a must-see, regardless of the location of your vacation rental in Guadeloupe.
In the shade of coconut trees, you can relax on the beautiful Grande-Anse beach while enjoying the entertainment created by local restaurateurs who offer traditional cuisine from the region.
However, it is essential to note that Grande-Anse beach can experience strong currents and significant waves at certain times of the year, which can make swimming dangerous. It is therefore recommended to follow the warnings and exercise caution, especially if you have children.